Slice Comes to iPad in Time for Free Shipping Day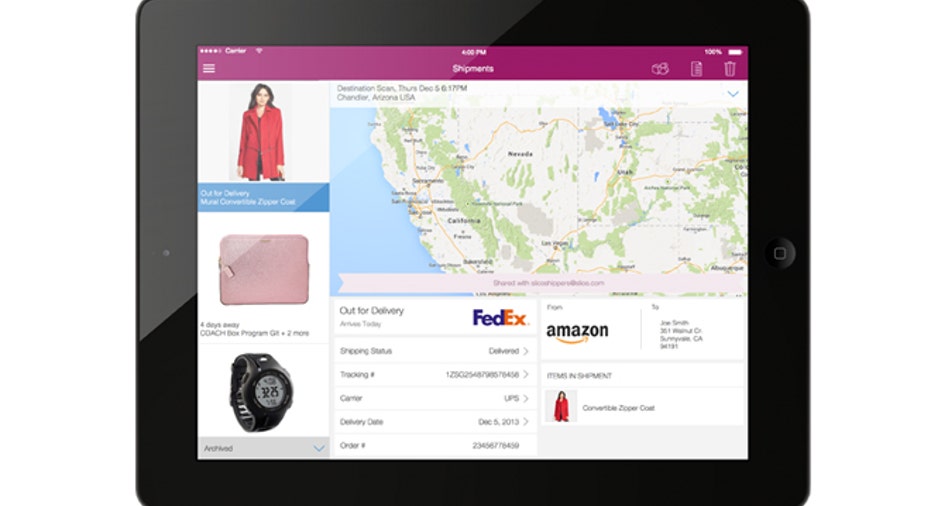 Just in time for Free Shipping Day, mobile-shopping tracker Slice launched on iPad this week.
While early forecasts predicted a bleak holiday sales season, retailers have done their best to ensure no shopper is left behind. And it may to be working.
Sales on Cyber Monday jumped 16% this year to set a new single-day record and a total of $2.29 billion in sales were recorded, according to Adobe's (NASDAQ:ADBE) Digital Index shopping data.
So all eyes are now on the day dedicated to free shipping, which over the past two years saw sales exceed $1 billion, according to FreeShippingDay.com. Today the site has already seen a spike in shopping activity compared with last year.
"Currently, there are 2,500 shoppers on site and we've already reached over 120,000 total visitors, which is more than we had all day during last year's Free Shipping Day."
And if you don't know mobile is the future for retailers, it is time to come out from under that rock. In the last year consumers continued to turn more-and-more to their mobile devices for help with essentially whatever their hearts desired, according to a Nielsen report about "on-the-go" connectivity.
Which is not at all surprising to the founders of Slice.
Slice, the free app that pulls together purchase and shipping information from any email account, has been available on iOS and Android since 2011. The company says it provides THE one-stop-app to help online shoppers track shipments, make returns and get pricing alerts all in one digital dashboard.
"It's shocking how unarmed consumers are [with regard to online purchase and shipping information] they have and instead of using it to their benefit, they're overwhelmed by it," Slice CEO Scott Brady says. "Slice helps them understand and process this information more efficiently and in real time."
He adds that Slice's analysis of some of the largest retailers participating in Free Shipping Day last year showed it was the second-biggest holiday shopping day behind Cyber Monday.
"As you would expect, online purchases dropped sharply after Free Shipping Day, as consumers rushed to the stores for last-minute items."
Slice began as a research project conducted by a group at Stanford Business School looking to apply big data work to consumer purchase innovation. Brady, an adjunct professor at Stanford and part of the research group, says the team realized there was a vast trove of unstructured data that lived in e-mail form, and they wanted to help consumers organize it.
The company raised $23 million in Series B funding this summer, and works with a number of retailers including Home Depot, Zappos, REI, Best Buy, Bath & Body Works, Crate&Barrel, Overstock.com and others.
Jaimee Minney, director of PR for Slice, says the company has a front-row seat to the emergence of new digital trends because as they process data, they are able to detect changes. She said one change they've noticed is people's offline behavior is being mimicked online more and more.
"We saw people choosing the brick-and-mortar's online location more often instead of having to brave the crowds on Black Friday," Minney says.