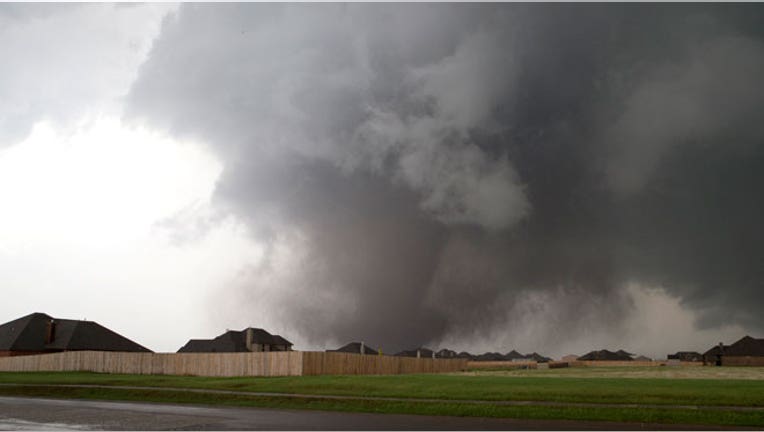 The devastating tornado that killed at least 24 people and damaged as many as 13,000 homes in Oklahoma on Monday appears to have been in the path of only five real-estate investment trust properties, while almost 20 other properties narrowly avoided the storm track, according to a new analysis released on Thursday.
"REITs exposure to the massive twister could have been worse," SNL Real Estate said in a report on Thursday that cited a preliminary analysis provided by the National Weather Service.
According to SNL, five REIT-owned properties fell directly in the track of the tornado, while nine REIT-owned properties lie directly north and 10 lie to the south of the storm's path.
The largest REIT exposure to the tornado is likely to be felt by Inland Diversified Real Estate Trust, which owns a 259,903 square-foot shopping center in the storm's path in Moore, Okla., that represents 2.1% of the REIT's total square feet, SNL said.
Meanwhile, the report said National Retail Properties (NYSE:NNN) owns a pair of restaurant properties in Moore that were within the storm's path. Shares of this REIT retreated 1.90% to $39.71 Thursday morning.
Realty Income Corp. (NYSE:O) and Retail Properties of America (NYSE:RPAI) each own a smaller, single-tenant property inside the storm's path or just along its borders.
Shares of Retail Properties of America lost 3.06% to $14.87, while Realty Income dropped 2.96% to $50.85 on Thursday. Goldman Sachs (NYSE:GS) downgraded Realty Income to "sell" from "neutral" Thursday morning.
Click image to enlarge.
None of the REITs have disclosed estimates on property damage caused by the tornado.
Officials in Oklahoma have estimated damages could top $2 billion from the storm, which has impacted about 33,000 people.
Storm damage indicates the tornado, which hit an area at least 1.3 miles wide, may have been a category EF5, indicating wind speeds of 200 to 210 miles per hour.
The SNL report indicates a number of REITs own properties just to the north of the storm's path, including Steadfast Income REIT, Cole Credit Property Trust III and Senior Housing Properties Trust (NYSE:SNH).