Skip the Diploma: Alternatives to College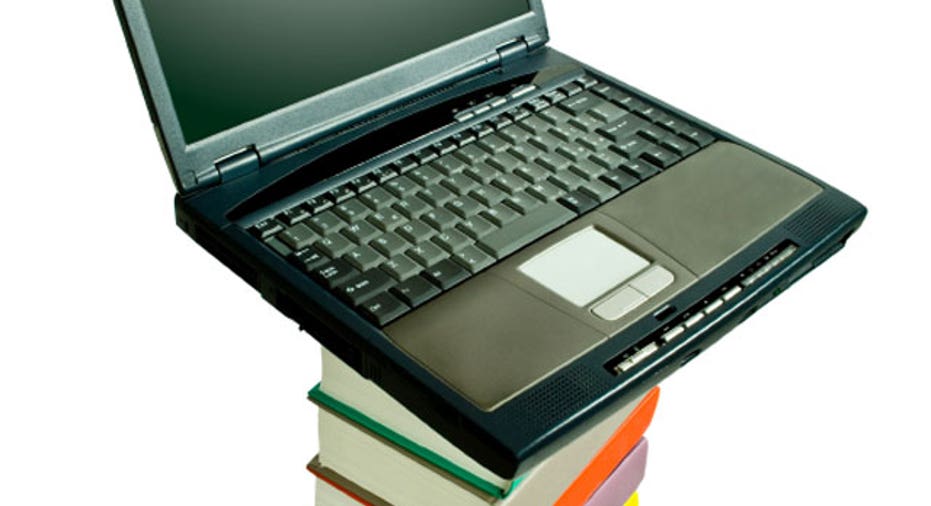 Growing up is tough enough without the worries of your financial future, so Money101  is here for you. E-mail us your questions and let us take off some of the pressure.
Many high school seniors will be celebrating their graduation victory in a few weeks and looking forward to starting college in the fall. But college isn't for everybody.
According to the Bureau of Labor Statistics, as of October 2010, 68.1% of 2010 high school graduates were enrolled in college with the remaining 31.9% heading to the workforce or pursuing a different path.
"Where [college] used to be a stepping stone to success and wealth and having the lifestyle that you want, it's not the only avenue anymore," says Christy Whitman, founder of the Quantum Success Coaching Academy. "There are many other options."
There are many viable alternatives to college, and some experts argue the benefits of a four-year higher education are oversold.
Students shouldn't enroll in college solely because all their friends are, experts warn, and there is no "one-size-fits-all" approach when it comes to post-high school plans.
Joe Lamacchia, author of Blue Collar and Proud of it: The All-in-One-Resource for Finding Freedom, Financial Success, and Security Outside of the Cubicle and founder of BlueCollarAndProudOfIt, says students should go to college with a purpose and avoid just drifting into something that their not passionate about.
"People think it's the golden ticket from Willy Wonka. If you go to college, it's not a guarantee [you'll get] a $150,000 job. When you consider [how many students] drop out after the first year, and that half can't find a job at the end of four years, it's far from a guarantee."
Students who are unsure of whether college is the right place for them can consider taking a gap year, which can help you refocus and figure out what you really want to do in life.
Learn a Trade
Students with a special interest in a specific trade like construction or plumbing can receive in-depth training through apprenticeships that can open a lot of doors to future jobs.
"There's a lot of work out there for blue collar [jobs]; it's a great life, you're home in the evening, you're not living out of a suitcase, you're not at the airport," says Lamacchia. "I like to call blue collar jobs "necessary jobs" and they really are."
Students can find specialized trade schools or community colleges in their area that offer classes and training for programs such as automobile repair, technology and computers and cosmetology.
If there is something you want to do but don't have the training for it (such as being a life coach or a personal trainer), Whitman suggests looking online to see what options you have for certification.
Start Your Own Business
Students can put their talents and passion to work by starting their own businesses. Whitman explains that there are many self-started business opportunities available--students just need to find their niche.
"In this day and age with the Internet and how everything has really evolved, in order to be successful in business, to be an entrepreneur and have your own business, you don't necessarily have to go to college," says Whitman. "There are many people who have been accepted into college and dropped out, or haven't even entered into college at all, and have very successful businesses."
When figuring out a potential business plan, students should list their strengths, interests and skills to help identify potential sectors and industries to break into.
"There are people who are not book smart but when they go out in to their lives and they go out to get a job, they have good people skills," Whitman says. "I know many people that are very, very successful that did not go to college and because they have those people skills and they learned the skills that they needed to for training, marketing, or coaching."
Volunteer/Travel
As an alternative to school, one way to get life experience and travel the world is by volunteering for an overseas or domestic organization. Getting a more global view of life can help students gain perspective about what they want to do.
"By going abroad, you get the opportunity to step outside the insular world that you grew up in and put it in a greater context," says Tom Pastorius, vice president of Projects Abroad.
Oftentimes, volunteer organizations offer projects that give young adults a chance to gain some possible work experience like teaching English, working in medicine and health care, and environmental conservation.
Explaining to future employers how you overcame cultural differences and obstacles in a foreign country can set you apart from other applicants.
"It's becoming more expected in the work marketplace to have some sort of a line on your resume that shows you didn't just backpack around Thailand, but lived in a foreign culture and dealt with all of those challenges and you were put into a team environment where you didn't know everyone beforehand," says Pastorius. "People are expecting these days to see some kind of evidence of a civic mindedness or interest in giving back."