Six Wedding Reception Rules (Royal or Otherwise)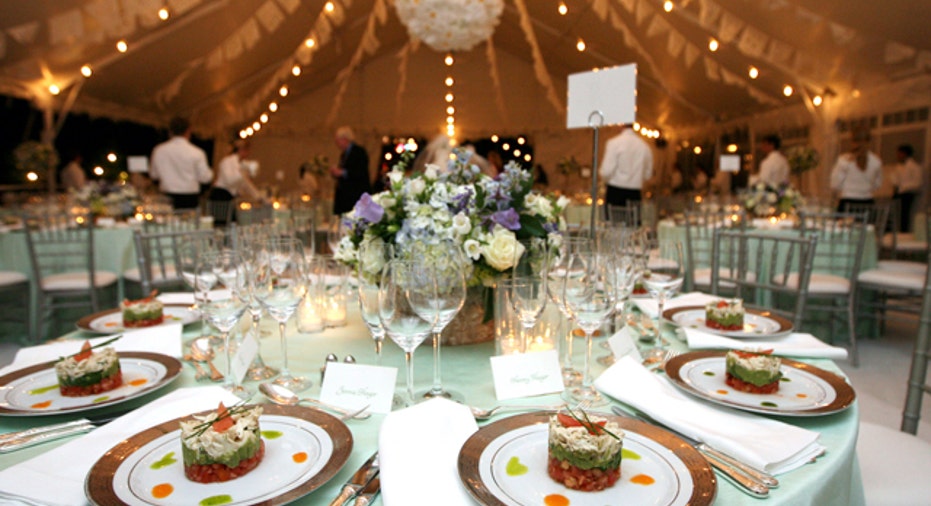 Even if you didn't receive an invite to Prince William and Kate's nuptials, many of the royal wedding rules are the same here in the states.
With wedding season in full swing, here are six reception rules to follow to be an ideal guest fit for the queen:
1) Mix, mingle and move around. 
Few guest lists contain royalty, but you should still explore to see where other like-minded people might be gathering at a reception. Try reaching out to the groom's high school buddy who has no one to talk to, or the bride's fellow med school grad who doesn't know anyone, be a conversation hero, introduce yourself, and include as many others as you can.
2) Reach out to relatives. 
Relatives can be a royal pain, but they are still family. One of the most uncomfortable things about attending a family member's wedding is seeing all the relatives you haven't connected with in years. Although it may be somewhat awkward, it's important to make a point of interacting with your relatives.
3) Table talk. 
When seated at an assigned table, in or out of a palace setting, you should introduce yourself to everyone else at the table. The bride and groom put you at that table for a reason, so find out why and get to know some of the other guests. Be prepared with conversation starters such as: "What keeps you busy?" or "Tell me about your connection to the bride of groom..."
4) Give thanks. 
As a guest at a royal or everyday wedding, you should make a point to introduce yourself to the bride and groom's families and express your thanks. If you can cite a specific element of the wedding that stands out in your mind as memorable, express appreciation.
5) Put a cork in it. 
Free booze at a wedding is always tempting, but limit yourself to a few drinks. You don't need to get completely intoxicated to be social and gregarious.
6) Have fun. 
The point of a wedding party (unless, of course, the point is to pay homage to the future king and queen) is to have fun and celebrate with the newlyweds. Don't be a lazy guest and simply become an observer.
Eat, dance, partake in group activities, and enjoy talking to familiar and unfamiliar people.
Debra Fine, a former engineer, is now nationally recognized as a speaker, conversation guru and business networking expert. She regularly presents to audiences at organizations that include NASA, NYU Stern Graduate School of Business, Cisco Systems, General Electric, the U.S. Treasury Department, and hundreds of other associations and organizations, and she's a frequent media guest across the country. Visit her online at www.debrafine.com