Six Ways Small Businesses Can Use Facebook Tabs to Generate Sales, Followers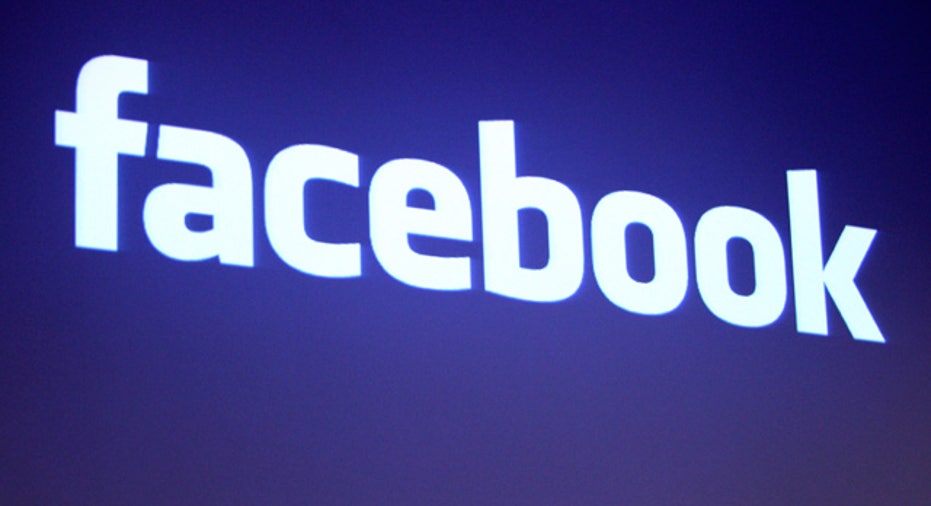 For many small business owners, just enough staff to literally "man the store" poses a challenge in this economy. So when it comes to devoting more time to social media and furthering their brand on platforms like Facebook, entrepreneurs often feel overwhelmed.
But Facebook's growing popularity and continued dominance in the social media world has business owners realizing a Facebook page can be more important than having their own company website. With this in mind, a new crop of businesses is cropping up to take care of the needs of entrepreneurs looking to expand their presence in the social realm. After all, it's not just about marketing to the masses-- it's about marketing to the right masses.
"Like with any marketing platform you take on - you wouldn't throw a $10,000 ad on FOX TV or a $1 million ad and not expect to get anything. What are your goals?" asked social media strategist Kathryn Rose, owner of Kathryn Rose Consulting and author of six books on social media marketing, including The Step-by-Step Guide to Facebook for Business. "It's not to amass thousands and thousands of fans ... what you want to do is get to the right fans and followers."
Companies like ShortStack and Voices Heard Media are helping small businesses do just that.
ShortStack offers a collection of interactive widgets and other tools for building Facebook tabs. These tabs, located along the left-hand side of a Facebook page where you see "Wall," "Info," "Friend Activity," etc.. can include anything from contests, coupons or videos.
When Jim Belosic founded the company in 2010, businesses of all sizes saw the potential of using Facebook to market their brand; many didn't know how to properly harness it.
"The big requests were, 'how do we get people to share?' 'How do we get people to comment?' 'How do we get people engaged?' Because it was so different than a normal website," Belosic said. "The Facebook experience is so much more interactivity and from a business perspective, they can get their brand in front of so many people – almost like word of mouth."
ShortStack allows users to do anything on their page. For example, instead of looking for a highly-customized app so people can watch your YouTube videos on your Facebook page, ShortStack will add the YouTube feature for you, along with about 20 other features to help increase user engagement. ShortStack integrates RSS, MailChimp, SoundCloud, Twitter, Vimeo, YouTube, and many other third-party web applications into your custom Facebook tabs. ShortStack also offers a sweepstakes platform that allows businesses to conduct contests and collect visitors' data such as photos or videos of a customer at the small business.
Business will less than 2,000 Facebook "Likes" get ShortStack's services for free - yes free. Businesses with more than 2,000 "Likes" face a monthly fee starting at $15.
"It's really easy to build sort of a mini-website within Facebook using ShortStack," Belosic said. "Facebook is not like a website where you can just start it and let it run." He added ShortStack does "all the heavy lifting in the background for you," so you can focus on running the business, not the back end of a Facebook page.
Keeping customers on your page is also a difficult challenge. Voices Heard Media has developed a user engagement and interactive platform to help keep visitors on websites and increase interaction on a Facebook page, whether it be through Q&As, polls, contests, or other activities that encourage fans to share their experiences and recruit new fans of a business. Some of its clients include, The Huffington Post, AOL, Food Network and the Washington Wizards, according to the company's website.
Founder Will Overstreet, a former NFL player and broadcaster-turned entrepreneur, says he founded Voices Heard Media in 2007 after he learned just how important personal interaction was in building a following when he was playing football.
"If was talking to a fan after the game maybe 20 seconds, sign an autograph say 'hi, how you doing,' I would see that fan again later and they would have purchased some item of mine ... that said that experience was important and it mattered," Overstreet said. "Our goal from the very beginning [of Voices Heard] was, 'how do we create an environment and create a way for users to be able to interact with a business, a celebrity, whatever, and scale that so it seems that person is communicating directly with them?'"
The Washington Wizards basketball team, for example, used Voices Heard to conduct a fan poll asking which one of about 30 fan concerns consistently heard in the stadium would be most important to them to have addressed to make their game-day experience better. The Wizards' owner created video responses to each of the 30 suggestions.
"That's the same thing any sized business can do - doing polls or things like that where you can use those one-off conversations, put that out to their customers to say 'not only have we heard you as a group, but what can we do better?'" Overstreet said.
Here are six tabs every small business should consider including in their Facebook page:
1.) A welcome screen. No one wants to land directly on a business' Facebook wall; a welcome screen can introduce visitors to your company. "The welcome page should give you a promise of something," Rose said, such as coupons or some other type of deal - a huge reason people follow brands on Facebook. A welcome tab is a great place to "fan gate," as well - encouraging people to "like" your page to learn more about your company, get coupons, enter contests, etc... "Once they've liked that page, they've basically opted in to your communications," Belosic added. "As a small business, it's like they're signing up for your e-mail list."
2.) Menu tab: Restaurants in particular should consider a "Menu" tab. OpenTable has an app, as does Yelp, allowing users to make a reservation directly on the restaurant's Facebook page.
3.) Coupons. It's no secret consumers are seeking deals. "If you're a brick-and-mortar retail shop, you may want to have a tab that says 'this month's coupons,'" Rose suggested. Some companies allow consumers to shop directly from their business's Facebook tabs.
4.) Contests. Running contests or posting custom forms in which people can enter their data gives businesses access to potential clients. "As a small business owner, if I want people to fill out my form, the best thing to do is really have a good contest or incentive," Belosic said. "It's a great way of lead generation. But Rose noted that contests will only work if a decent number of people are involved. "If people are voting for your photo or your picture or your story, they're sharing it with their friends," she said. "So anything that's that level of engagement is a great thing to do."
5.) Information forms. For professional services, this can be a great way to get information from potential clients. A realtor, for example, can obtain information on what kind of house someone may be looking for if that potential client fills out an information form on a realtor's Facebook page. Belosic noted that entry rates for professional services' Facebook pages are much higher than entry rates for their regular website, since people often find those services on Facebook based on friends' recommendations. "There's this trust already going on, versus a website, where they may have just found it on Google," he added.
6.) Videos. "Videos always more personal - you always know who said it," Overstreet said. A personal touch always goes over better with customers than a business owner just writing on their company's Facebook wall. "If you have the choice, video first, audio second, text third."