Six Tips for Traveling With Credit Cards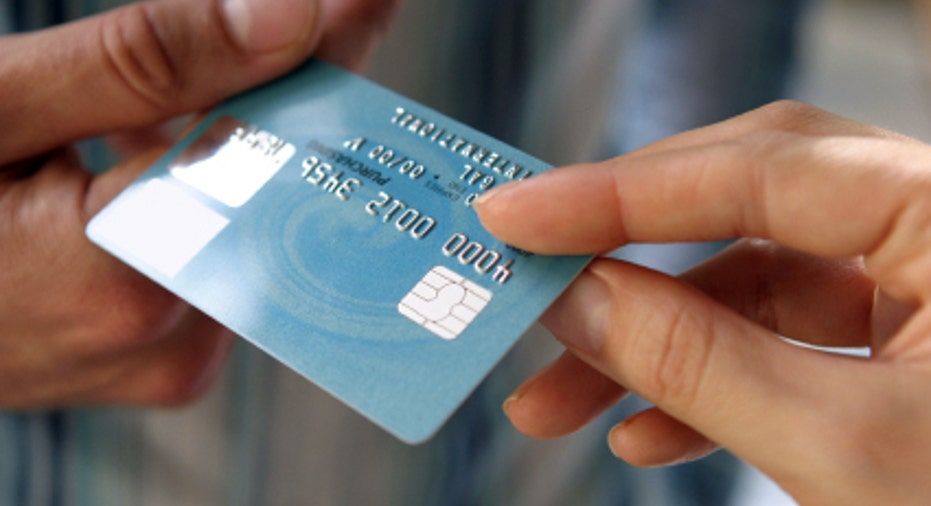 Six Tips for Traveling With Credit Cards
In some ways, credit cards make traveling abroad easier than ever. With plastic in hand, you won't have to deal with pesky traveler's checks or carry wads of cash to exchange. If you want to track purchases, simply log in to check your online accounts from nearly anywhere on the globe.
But with ease of travel comes a number of reasons to be cautious, especially when traveling with credit cards. Here are six ways to prepare the plastic in your wallet for a trip abroad.
Call Ahead
"Our primary tip is for our customers to contact us in advance of any travel outside of the United States," says Paul Hartwick, spokesman for JPMorgan Chase. If you don't, the company could put a hold on your card when you try to use it in a different place. When customers call the credit card company ahead of time, "we can make a notation on their account and they can continue to use their cards as they always do," he says.
As long as the card company knows where you're headed, it will allow international transactions to be processed. It will also warn you if any unauthorized charges show up from a country that is not on your itinerary.
Know Your Credit Card's Fees
Some credit cards charge a foreign transaction fee, which can run around 3 percent. This can add up quickly, especially when you factor in hotel costs, restaurants and other expenses you might be paying for in a different currency.
While you may expect to pay a foreign transaction fee for a purchase made in euros, be aware of buying items in countries that accept U.S. currency as payment. "In some cases, card issuers are assessing the fee for transactions conducted on foreign soil or with foreign entities, even if the transaction takes place in U.S. dollars," says Greg McBride, CFA, senior financial analyst at Bankrate.com.
So if your next trip takes you to the Caribbean, you could still be charged foreign transaction fees during your stay there, even if your purchases are made in dollars. To avoid these charges in places that accept dollars, consider taking a couple of extra trips to the ATM before leaving on vacation. Then pay with U.S. dollars for as many of your transactions as possible to save on credit card transaction fees, advises McBride.
Consider Encryption
You can carry credit card information and other important documents in digital form while you travel. Some USB flash drives let you encrypt data, thereby protecting your information from prying eyes. If you lose your credit card while on the road, simply decrypt the file on a computer. You'll be able to see a copy of your card and access important information.
Watch Out for PINs
A type of credit card often called a "smart card" or "chip and PIN card" is becoming increasingly common in Europe. These cards are designed with extra layers of security, such as microchips that can be programmed with user information and a four-digit personal identification number, or PIN, that must be entered when making a purchase.
While many European establishments accept U.S. credit cards and smart cards, there are exceptions. "Some European automatic vending machines require consumers to use credit cards with smart chips or PINs," says Susanna Zaraysky, budget travel expert and author of "Travel Happy, Budget Low." Zaraysky learned this when she was in a rush at a train station in France. She tried to purchase her train ticket at a kiosk that only accepted cards with chips. "I had to wait in a long line to buy my ticket," she says.
Carry a Backup
James C. Roberts III, managing principal of Global Capital Law Group and CEO of Global Capital Strategic Group, was in Milan when three of his cards were abruptly canceled. The reason? "The database of one of the merchant clearinghouses had been hacked," Roberts says. For security reasons, the bank canceled all credit and debit cards and then reissued new ones to its customers.
Fortunately, Roberts, who spends about half of the year on the road, had a backup card. "I used a card from a different bank card until the replacement cards arrived," he says.
Diversify
"It's important to have a variety of payment vehicles," says Betty Hoople, head of consumer credit card marketing at Wells Fargo. In addition to carrying a credit card and a backup card, she suggests carrying a small amount of cash. "Also, keep the toll-free numbers for your bank and credit card company in a separate place." If your card gets lost or stolen, you'll be able to contact the company immediately and get the replacement card sent out soon.