Six Tips for Buying a Newly-Constructed Home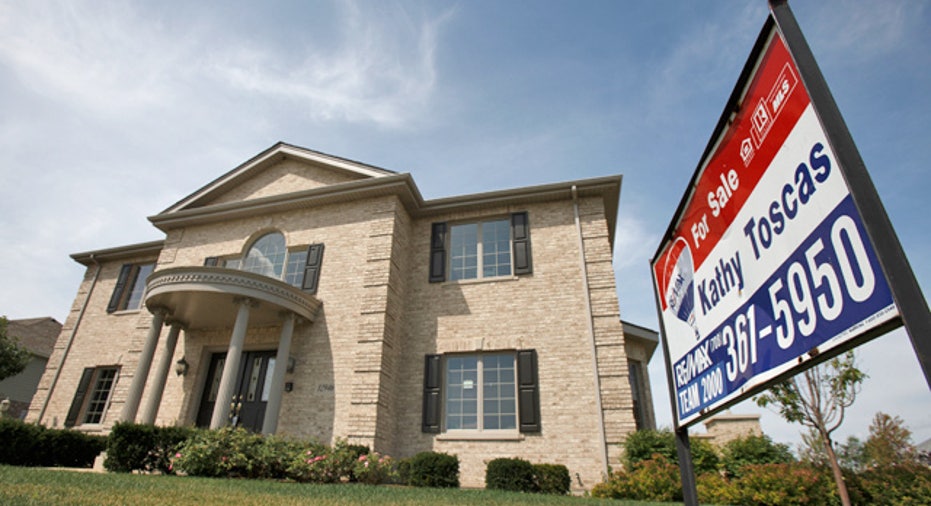 Buying a new house brings up different issues than buying a pre-owned home. You have access to more information on the building materials and systems than a subsequent buyer. But unknowns lurk: What will the completed neighborhood look like? Will it include all the features promised in the brochure?
Bottom line: Buyers need to research a different set of questions before making an offer on a new house.
If you're vowing "out with the old and in with the new" as you shop for a home, here are six tips to help you make a smart buy.
It's Easier to Get Custom Features
You love the house, except for the wallpaper in the powder room or the carpet in the den.
You might be able to persuade the builder to change a few things before you move in, says Stephen Melman, director of economic services for the National Association of Home Builders.
With an existing home, alterations are often negotiated with the seller, he says. That can be uncomfortable. But with a new home in an unfinished neighborhood, the labor and materials are still on site, so "it's no big deal," he says.
Most builders are flexible and provide a greater range of choices in things such as appliances, flooring and paint -- "the kind of choices that didn't exist 10 years ago and weren't common five years ago," Melman says.
If your changes aren't finished by the time you close, "it's probably a really good idea to escrow some money" so the builder has incentive to do the work, says Ron Phipps, immediate past president of the National Association of Realtors and principal broker with Phipps Realty in Warwick, R.I.
You Could Have Additional Options for Financing
Builders often work with banks and, as a result, may be able to offer financing options, says Melman.
So, while you still want to get prequalified with a lender of your own choosing before you start shopping for a home, it makes sense to weigh all of your options. And you can always try to use the offer of builder financing to drive a better deal with your own lender.
Builders can't require you to use their banks. And don't automatically assume that builder-arranged financing will be a better deal, Phipps says. Always shop around and compare terms. "And if someone doesn't want you to do that, your antenna should go up," he says.
It's Still a Buyer's Market
Shoppers are used to being in the driver's seat when it comes to the price on a previously owned home. But that same market will also help them get a good deal on a new home, Melman says: "The market speaks."
"There is such price pressure on the builder," Melman says. And that can help buyers negotiate a better price on a new home. "Prices haven't been this low in years," he says.
That said, buyers can often get a pre-owned home with the same square footage and number of bedrooms and bathrooms for less money than a new one, he says.
Phipps says that with a new home, "you're starting fresh, its economic life is longer, you get to personalize it, and you don't have to undo what that other person thought was important." You get the latest in technology and systems, "but there's a cost involved in that," he says.
Where you'll also likely save some money? Those power bills. Those new appliances and systems often equate to lower power bills, too, says Barry Zigas, housing policy director for the Consumer Federation of America.
Read (and Understand) Your Warranty
A warranty often means the builder will come back and fix problems, Melman says. "You're not going to have that in an existing home."
Zigas recommends you find out exactly what that warranty covers, the remedies it offers and how long it's valid.
Warranties vary widely, so read the fine print, says David Jaffe, vice president in the office of the general counsel for the National Association of Home Builders.
Typically, warranties run from as little as one year to as many as five years, he says. It's as important to understand what the warranty doesn't cover as it is to know what the warranty covers, he says.
It's critical to know who backs the warranty, Jaffe says. It might be the builder, or it could be a third-party company, he says.
The Contract Might Include an Arbitration Clause
Some builders include arbitration clauses in contracts, in which buyers give up their rights to file lawsuits. Instead, buyers have to use a dispute resolution process designated by the builder.
Not all builders use arbitration clauses, Phipps says. Find out if it's in the contract.
While arbitration can be a quicker and less expensive way to solve problems for buyers, much depends on how the arbitration is handled and who picks the arbitrators, Zigas says. Check the track record of the arbitration company if one is specified, he says. Does it have a reputation of being consumer-friendly?
Also, make sure you can seek arbitration in your own city or state, Phipps says.
If you don't favor arbitration, you have several choices, Jaffe says. You can choose another builder, buy a pre-owned home or ask that the arbitration clause be removed from your contract, he says. "For the most part, all the provisions in that contract are going to be negotiable."
Before you sign a contract, it's smart to have your own lawyer review all the documents, Jaffe says.
Amenities to Come? Get it in Writing
If you're buying in a community built around certain amenities -- such as a pool, golf course or tennis court -- that's part of the value of your purchase, Phipps says. If the amenities are still on the drawing board, do a little due diligence if you're banking on their completion, he says.
"Anything that involves new construction or phased development means you're at risk of the developer running out of money," Zigas says.
Phipps says many municipalities require builders to post bond for yet-to-be-built shared amenities. You can find out if this has been done by asking the local building department, an agent you trust or an attorney.
Zigas recommends Googling the builder and visiting the builder's other, previous developments. And if the neighborhood requires dues, find out who picks up the tab for unsold or undeveloped property in the community, he says.