Six Things Not to Buy on Black Friday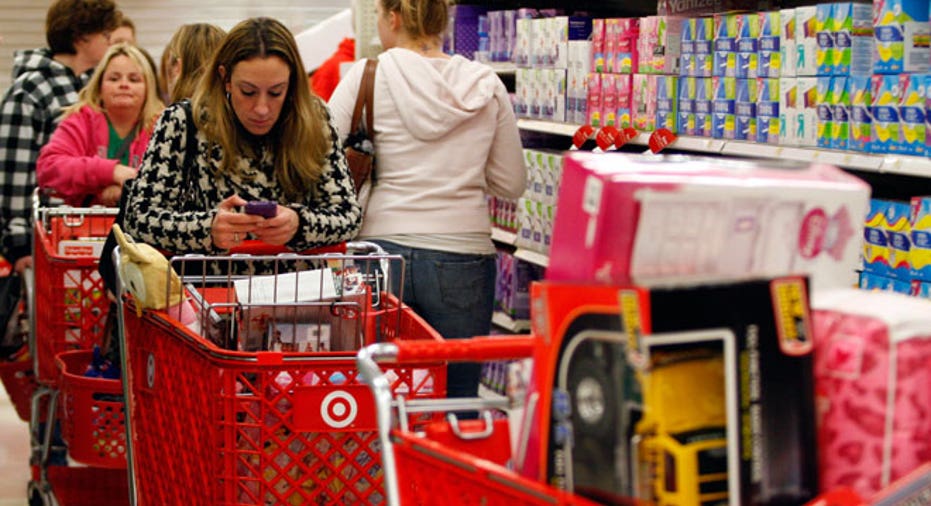 It can be easy to get swept into the buying frenzy among the doorbuster deals, neon discount signs and only-for-a-few-hours sales on Black Friday, but consumers need to remember that just because a product is advertised as being on sale doesn't make it a good deal.
"Black Friday is a day to create a list, do your research and form a budget and stick to it….the holidays are not a time to create a budget war in your house," says Leslie Linevsky, co-founder of online catalog company Catalogs.com.
Experts note that retailers promote deals and organize displays to lure shoppers to spend more than originally planned -- and if consumers aren't prepared they will fall into the trap.
uReport: Are You Part of the 'Black Friday Frenzy'? Send Us Pics
A recent study by The Wall Street Journal in conjunction with Decide Inc shows that the shopping day has become more of a marketing decoy than a true money saver, and that the prices on typical Black Friday deals were as good or better at other times during the year.
Consumers comfortable delaying their shopping should wait until Dec. 18 to snag the best deal, according to Jon Vincent from BlackFriday.com."If an online only retailer has excessive stock at this point they tend to put it on sale because it is the last date you can order and have it arrive on time without paying excessive shipping costs."
While no one can argue that the $97 32-inch flat-screen TV Amazon (NASDAQ:AMZN) is offering is a bad deal, there are certain items that consumers should stay away from on Black Friday.
Clothes
Retailers will offer significant discounts on clothing the day after Thanksgiving, but the biggest reductions come at the end of the season. "The best deals are inventory driven," says Brad Wilson, editor-in-chief of BlackFriday2012.com. "On items like a North Face or UGGs, you are going to have better luck the week after Christmas."
Consumers can find the best prices during semi-annual clearance sales that retailers use to unload seasonal items to make room for the next season, adds Vincent.
Toys
Retailers continue to drop toy prices as the season progresses so parents can find the best deals just a couple days before Christmas.
"The longer you wait to pick up toys the more likely you are to get a better deal since retailers will panic and slash prices to reduce inventory before the end of the year. With that said, you also risk not getting a specific toy," says Vincent.
Name-Brand TVs
Retailers like Wal-Mart (NYSE:WMT) and Amazon are battling it out for the lowest prices on HD-TVs on Black Friday, but don't expect to get a megadeal on brand-name TVs. According to DealNews.com, TVs from third-tier manufactures will be discounted, but consumers should wait until the end of January to find the best price on brand-name units.
"Be careful when it comes to buying brand-name electronics in general on Black Friday," warns Linevsky. "A lot of times retailers will bump up the price on these items in order to make it look like a bigger discount."
Elaborate Laptops
"Laptops are often the eye candy of Black Friday ads. For instance, Walmart has one for $179 this year, but they aren't going to have all the bells and whistles," says Vincent. Consumers looking for more equipped laptops for gaming, researching and more involved activities can find better deals during the back-to-school season.
Perishable Items
The closer to the holiday, the more nervous retailers get about moving inventory, so they will slash prices.
"You will see the best deals on food and other items that can spoil at the last minute because they can't keep them until Valentine's Day," says Wilson. "On Black Friday they are not as paranoid on pricing these items, they will be reduce a little to compete, but come December 22, you could get half or more off."
Items Typically Out of Your Budget
Everyone loves getting a good deal, but some items cost more than just the purchase price and consumers tend to overload credit cards to get items they wouldn't normally buy, just because it is on sale.
"Black Friday prices don't guarantee you can afford everything," warns Linevsky. "If you are overloading your credit cards and splurge on things that are out of your budget 30 days will pass and you can't afford to pay the bill. No deal is worth going into debt."
She advises shoppers know exactly what they want to buy along with the normal price of every item so they know when they come across a good deal. "Don't just buy something because there is a big sign saying 'Black Friday savings.'"