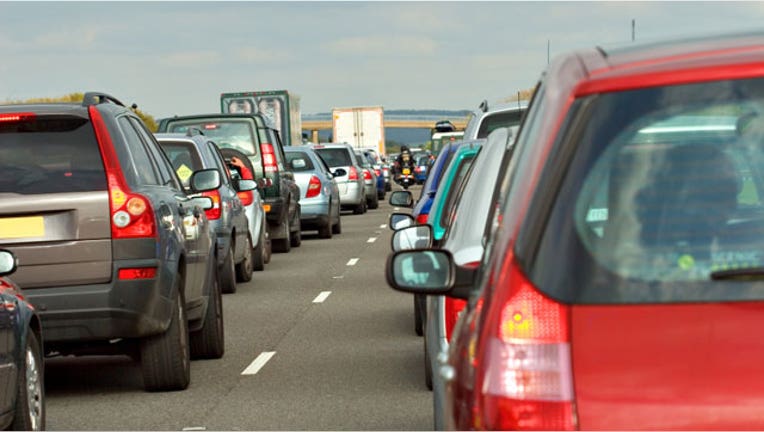 Terrific tailgate cars
Whether it's to support your favorite college or professional team, or to get warmed up for a concert, you'll want one of Bankrate's six top-tier cars for your next tailgating party.
The qualifiers for our top tailgate cars were general and subjective, but every vehicle on this list can seat at least five and has room for the sort of paraphernalia associated with tailgating, such as lawn chairs and coolers.
A killer audio system with satellite radio capability and an iPod interface was also a must.
Because a tailgate party typically involves lots of cars and people in crowded areas, safety features such as rear parking sensors and backup cameras were a big plus.
Some vehicles on this list included key features with the model we chose. Others required adding options to achieve the desired content. Where that is the case, Bankrate listed the total price followed by the amount the required options added to the total.
Fuel economy wasn't a filter, but the Environmental Protection Agency estimates for miles per gallon also are posted.
Honda CR-V EX-L    Price: $27,245    Cost of options: $0    Gas mileage: 23 mpg city/31 mpg highway
Honda sells a lot of CR-Vs because it is versatile, reliable and fuel-efficient. It also happens to be a terrific car for a tailgate party when gussied up in its EX-L trim.
Giddyup comes from a 185-horsepower, 2.4-liter, four-cylinder engine bolted to a five-speed automatic transmission.
With the rear seat in place, the CR-V offers 37 cubic feet of cargo space that balloons to 71 cubic feet with the back seat folded.
We chose the EX-L trim over the less pricey EX to get the rear entertainment system that includes an audio system with seven speakers and satellite radio. It features a Pandora interface as well.
A backup camera, power liftgate and a power outlet in the rear-seat area are also standard.
Dodge Durango Crew    Price: $33,795    Cost of options: $0    Gas mileage: 16 mpg city/23 mpg highway
The Durango Crew is loaded with features perfect for a tailgate party such as a power rear liftgate, backup camera, rear-parking sensors, three 12-volt outlets and hard-drive music storage.
When accommodating all seven passengers it can seat, Durango provides 17 cubic feet of cargo room. Folding down the second-row and the easy-to-access third-row seats opens the cargo space to nearly 85 cubic feet.
The 10-speaker audio system has an iPod interface and satellite radio. There is also a household-like 115-volt outlet near the center of the cabin.
Powering the rear wheels is a 290-horsepower, 3.6-liter V-6 mated with a five-speed driver-shiftable automatic transmission.
Nissan NV Passenger SV    Price: $35,740    Cost of options: $950    Gas mileage: N/A
Because NV is classified as a large truck, EPA fuel-economy estimates aren't available.
We like it because it can haul up to 12 people and still carry 19 cubic feet of cargo. If you need to carry more stuff for your tailgate party -- up to 121 cubic feet -- and fewer people, just pop out the seats row by row.
According to Nissan, there are 324 seating configurations. Every seating position has a seat belt, and the side curtain airbags protect every row. There are three 12-volt power outlets and two household-like 120-volt outlets.
We've priced it here with the $900 optional, 317-horsepower, 5.6-liter V-8 and five-speed automatic transmission because you'll need the V-8 power when the van is full.
Including iPod interface, Bluetooth connectivity, satellite radio, a backup camera and navigation system, the $950 technology package was a no-brainer.
Ford F-150 SuperCrew FX2    Price: $41,035    Cost of options: $3,830    Gas mileage: 16 mpg city/22 mpg highway
Making a few compromises could reduce the price of our F-150 pick by a few thousand, but why not go for the whole enchilada?
The bulk of our options' cost went for the luxury package, adding a range of goodies including rear-parking sensors, backup camera, power sliding rear window and auxiliary audio input jack.
Because of its thrust and solid fuel economy, Bankrate opted for the 365-horsepower, 3.5-liter twin-turbo EcoBoost V-6, adding $1,095 to the bottom line. A six-speed, driver-shiftable automatic transmission funnels output to the rear wheels.
For people who approach a tailgate party as though they are going camping, nothing beats a pickup truck. The FX2 sweetens the pot with a side step for easier cargo access, Ford's voice-activated Sync and a 110-volt household-like power outlet.
GMC Acadia SLT2    Price: $40,965    Cost of options: $1,000    Gas mileage: 17 mpg city/24 mpg highway
With scads of room for seven, and still enough cargo capacity to haul 24 cubic feet of cargo, the Acadia SLT2 will transport you and yours to the tailgate party in style. With all but the leather-covered front seats folded, cargo space swells to 116 cubic feet.
The optional technology package includes redundant controls for the Bose 10-speaker surround-sound audio system in the cargo area.
With the SLT2 model, we were able to check off nearly all of our wish-list items, such as iPod interface, 12-volt power outlet in the cargo area, satellite radio, Bluetooth connectivity, backup camera and rear parking sensors. A 115-volt, three-prong household-style power outlet is an option.
GMC matches a 288-horsepower, 3.6-liter V-6 to a six-speed, driver-shiftable, automatic transmission to turn the front wheels.
Audi allroad Prestige    Price: $48,800    Cost of options: $0    Gas mileage: 20 mpg city/27 mpg highway
By far the priciest entry on this list, the Audi allroad wagon combines Audi's penchant for great interiors, enthusiastic engines and sharp styling with all the utility and features a dedicated, luxury-minded tailgate party host requires.
Seating five, there is nearly 28 cubic feet of cargo space with the second seat in place and more than 50 cubic feet with the back seat folded. A 12-volt power outlet is located in the cargo area.
All-wheel drive is standard. A 211-horsepower, 2-liter, turbocharged four-cylinder engine teams with an eight-speed, driver-shiftable automatic transmission to turn the wheels.
There are more affordable models, but with the Prestige comes a 14-speaker surround-sound audio system. It also includes a navigation system, power liftgate, back-up camera, rear parking sensors, Bluetooth connectivity, iPod interface and satellite radio.