Six Steps to Ask For a Raise in a Down Economy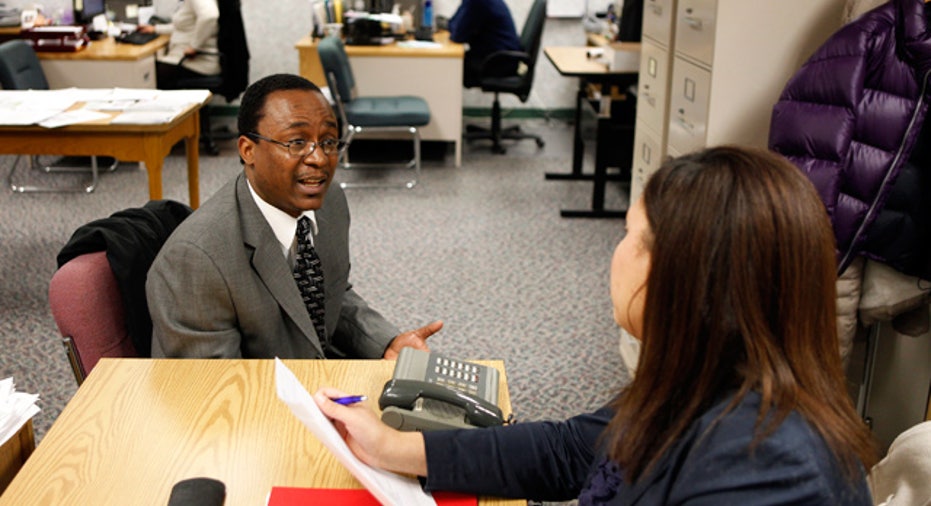 Ask and You Shall Receive?
With the economy and job market as they are, many feel lucky just to have a place to call work and a steady paycheck. But if you've been working hard and picking up new duties, yet you haven't seen a bump in your paycheck, it may be a good time to ask for a raise.
Asking for more money can be risky when the economy and the job market are on life support. You don't want to appear demanding when your company may be hurting.
Still, good employees deserve to be paid based on their value to the company, and there are ways to talk to your boss about pay without rocking the boat. Here are some steps you can take, along with alternatives if you're unsuccessful.
Know the State of The Company
"You've got to be cautious and careful and have a justifiable strategy if you're going to ask for a raise and/or a promotion," says Roy Cohen, career coach and author of "The Wall Street Professional's Survival Guide." "Any request you make needs to be justified and defensible."
By defensible, Cohen means you should articulately offer clear reasons when you ask for a raise.
Employees need to be aware another job won't be as easy to find if negotiations don't go well, says Tom Armour, co-founder of High Return Selection, which helps businesses attract talent. So it's important to tread carefully.
Before you ask for a raise, check out how your company's doing financially. If it is profitable and your department is contributing, you probably can ask for a raise -- with caution.
"Asking for a raise when your company is already hand-to-mouth is just rubbing salt into the wound," he says.
Come Armed With Information
Cohen's No. 1 tip to raise-seekers is to come prepared, and Katie Boyle, a product developer for a company that produces juice concentrates near Seattle, did exactly that. As she had been taking on more advanced projects for six months without a corresponding salary bump, she scheduled a meeting with her boss and listed her new responsibilities and specific projects. Her efforts were successful.
"I prepared the reasons why (a raise) felt valid to me, and I wasn't prepared in the way that, 'I want this much of an increase, or I deserve this sort of compensation.'" she says. "It was more, 'I want to be recognized for this.'"
To start, prepare a list of the ways you've helped the company earn or save money, complete with concrete dollar amounts. And if you don't work in sales, show that your work is tied to qualitative measures, Cohen says. You're getting things done more quickly, or you're doing the work of two people.
"You have to be able to say, 'Look, this would have cost you -- in terms of compensation -- the following or approximately, and here you're getting so much more through a single individual,'" he says.
Be Careful With Salary Information
When you ask for a raise, should you use industry surveys and salary stats?
While it's good to have a rough idea what others in your field make, Cohen advises caution. "A lot of that salary information is not necessarily regionally adjusted," he says.
Armour says many salary surveys do not take into account that salaries have dropped in recent years, so the information can be inaccurate.
"If the company doesn't have the ability to pay, if they're not healthy, it doesn't matter what the market says," he says.
However, you can do what Anna Vitale, MBA candidate at Saint Louis University, did. She was transitioning from freelancing to working full time for a newspaper. Vitale inquired about salaries of friends who held similar positions and other employees of the newspaper, and she checked industry salaries on Glassdoor.com, a company and career information website. She used the information to find a raise range.
What Not to Do
There are a few things you should not do when you ask for a raise, particularly when the economy is bad. "If you approach your boss with an ultimatum, then there is the possibility that you may end up with a decision that's not one that's favorable for you," Cohen says.
In addition, Armour says, avoid approaching your boss without knowing where you stand with the company. Are you considered to be a good performer? Is your work highly regarded? If you're not positive the answers to those questions are "yes" and "yes," you may want to wait until you are sure.
Finally, be professional at all costs, says Marlene Caroselli, former career coach and author of "The Critical Thinking Toolkit." "We know how hard we work, and we become emotional that it's not being recognized," she says.
What if You Get Shot Down?
Sometimes your best effort isn't enough to net you the pay bump you deserve. If this happens, there are a few things you can do.
"What I would always ask is, 'Gee, I appreciate your willingness to spend time with me. Is there anything that I need to be doing from my end to address the compensation matter?'" Cohen says.
If your boss is willing to give you a list of objectives to work on, you'll be better positioned the next time you discuss compensation, which should be in about six months, Caroselli says.
"So you say, 'I understand, I concede, but I still know I'm deserving of a raise, given my contributions, and I'd like to meet again in six months to make my request again,'" she says.
Doing this will mean your boss won't immediately forget about you -- and he or she may think more critically about your contributions in the months to come, she says.
There Are Alternatives
If a company is short on money, you could ask for other benefits such as extra vacation time rather than a raise, but Cohen and Armour oppose it.
"Businesses are about work. They are not about more time off," Armour says. "Very few businesses are willing to negotiate more time off."
However, Armour does say denied employees can consider asking for a spot bonus instead of a full-fledged raise. Your boss may be leery to commit more money to your paycheck on a month-after-month basis, but he or she may be willing to instead give you a one-time bonus to recognize your hard work.
"If the person asking is considered a real keeper and they have a good relationship and they know the company is going to be around next year, then I think they can say something like, 'You know, is there any chance of maybe just receiving a one-time bonus for the work I did on A, B and C?'" Armour says.