Six Smartphone Shopping App Traps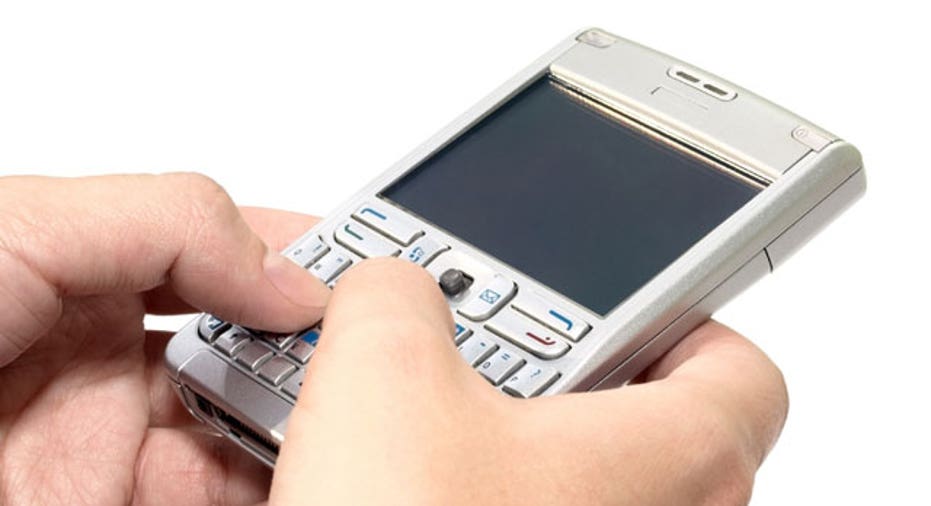 Don't you just feel smart standing in Macy's, using a mobile phone application to check the best price of those coveted jeans before you buy? Or clicking "buy" on that Groupon app and then clicking Facebook on the spot to get your friends to meet you for that 50% off lunch the next day?
"Using shopping apps on a smartphone is so attractive," says Vincent Schiavone, executive chairman of ListenLogic.com, a company that studies the business of social media for brands. "It gives you a little feeling of power in the palm of your hand. Wherever, whenever, you can find deals, check reviews and prices, gain product information, earn rewards, invite friends and pay with just the tap of an app."
IPhone shopping app impressions grew by 249% in 2010, according to a Mobclix study. Another survey by Prosper Mobile Insights in May 2011 found that half of smartphone users say they have made a purchase using their smartphones. So what's the problem?
"Unchecked use of mobile shopping apps can also have you spending more each time you tap," says Gary Belsky, co-author of "Why Smart People Make Big Money Mistakes and How to Correct Them: Lessons from the Life-Changing Science of Behavioral Economics."
"The biggest trap with any digital buying mechanism is impulse buying," he says. "Simply enforce the 'do-it-tomorrow rule.' Slow yourself down, let the impulse pass. If you still want to buy it tomorrow, then buy it."
Daily deals
Apps such as Groupon, Rue La La and Gilt Groupe present you with must-have items or special deals with a daily purchase time limit. Belsky says these make you think you're missing out if you don't purchase immediately. Bookmark it and re-visit it toward the end of the purchase time period, if you even remember it that long.
Ask yourself: Do I still want it? Will I use it? Can I afford it without using credit cards?
Advice from friends
Mall apps such as Tanger Outlets and Simon Malls, in addition to Facebook, let you find your friends, post reviews, give recommendations, and generally share your shopping trip with and solicit opinions from all of your friends while at the mall. These are fun apps, but Schiavone warns against crowd-sourcing as the basis for an on-the-spot purchase decision. The collective wisdom and opinions from crowds can be completely irrational.
Ask yourself: Are the opinions of all of my 753 Facebook friends worthy of my trust? Mobile payments
Instant payment apps such as Google Wallet make your phone your wallet with just a tap. Belsky says this can be dangerous because we treat money differently depending on where it comes from. Using a credit card, phone pay or digital payment service tends to devalue the money in your mind and weakens your mental accounting and bargaining.
Ask yourself: If I had to go and get the cash, and then take it out of my pocket to pay for it, would it still be worth it?
Price checking
Watch out for apps such as Price Check when matching prices, especially when the price results include multiple-item deals or bundles you weren't planning to buy. Sometimes you'll think you're getting more for your money. "Just because someone says it's a deal doesn't mean it is," says Belsky.
Ask yourself: Is this really the best price or deal for me within driving distance or including shipping fees? Have I spent enough time researching the price of this product? Do I need and will I use any extra items included?
Games and rewards
Apps such as Foursquare, Shopkick and Scan It! can contribute to that feeling of power for many because they present you with coupons, deals and savings while you're standing in the store. But they also encourage visiting establishments more often and spending more to get the rewards, Belsky says.
Ask yourself: Do I have the willpower not to spend money to earn rewards if I don't need the items in the first place?
The convenience factor
"Convenience always wins," Schiavone says. "If there is something unique that you want and you can get wherever you are right now, you are more likely to spend."
David Ackerman, a marketing director in Florida, sees the trend every day. "I do see shoppers using mobile phone apps for price comparison and pounding the pavement from place to place taking advantage of deals, but what they don't realize is the more goods they're exposed to, the more impulse buying they will do."