Six Overseas Vacation Destinations on the Cheap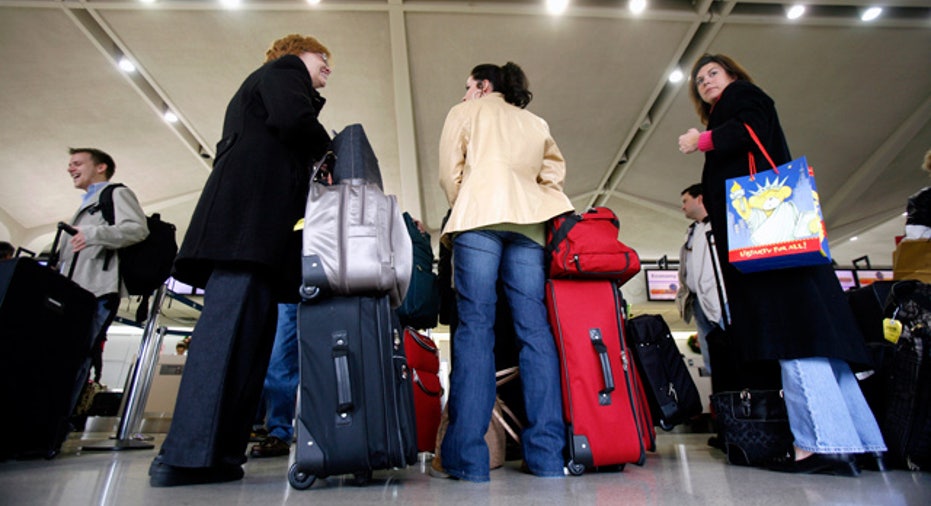 Turn on the news, and it seems yet another country is in an economic tailspin. But a country's fiscal woes could mean good fortune for U.S. travelers.
Your U.S. dollar, when entering a country with a weak economy, can stretch beyond your wildest dreams. In some vacation spots, you can end up with a five-star vacation on a three-star budget.
"Clearly the places that are having economic turmoil are pretty cheap for Americans these days," says Mark Peyser, editor of Budget Travel magazine.
One caveat: Travel experts and the U.S. State Department warn U.S. visitors to stay away from places that may be dirt-cheap for all the wrong reasons, such as certain cities in Mexico, Egypt and Greece where crime, unstable governments, threats of terrorist attacks or civil unrest make it too much of a risk for travelers. For the U.S. State Department's updated travel alerts, visit its website.
Here's a rundown of the cheapest and (relatively) safest destinations where your dollar will stretch further.
"Ireland is extremely cheap right now," Peyser says. Unlike other European countries that have upped their value-added tax, or VAT, on goods and services to make up budget shortfalls, Ireland has taken the opposite approach. It has recently lowered, at least temporarily, its VAT from 13.9% to 9% to attract visitors.
"Hotels in Ireland run $35 a night cheaper than they were a few years ago," because of this lowered tax rate, Peyser says.
Not only hotels are cheaper; most tourist-oriented activities are bargain-priced because of the lack of visitors, says Christy Grimste, editor of Destinations Uncovered, an online magazine.
"The tourist industry in Ireland is suffering from a depressed U.K. economy and a lack of travelers due to cash-strapped U.K. and U.S. tourists," Grimste says.
The Portuguese Azores, an archipelago of nine volcanic islands in the Atlantic Ocean 930 miles west of the coast of Portugal, currently has the best European deals, Peyser says. The islands, ranked in 2010 by National Geographic as one of the top five sustainable island destinations in the world, boasts lush green volcanic mountains and picturesque towns.
"The (Azores) islands have very few hotels, mostly (bed-and-breakfasts)," Peyser says. More flights recently have been added from Boston, and package deals that include lodging and airfare start from about $700 per week. "You can't stay home and live that cheaply," Peyser says.
Iceland was the first country to tumble in when the downturn hit in 2008. Four years later, the country is still hobbling toward recovery. Since Iceland's monetary system is not part of the eurozone, the currency is more stable and has a lower exchange rate against the dollar, making it a good value, Grimste says.
While Iceland is not "cheap," it is cheaper than it ever has been. Its cost compared to other vacation spots puts it on par with London. The U.S. dollar in Iceland is 83% stronger than in 2007, says Peyser. "So imagine how much more you can get for your money," he says.
And there's a lot to see. " Interesting landscapes, beautiful scenery, old castles," Grimste says. The country is home to geothermal pools, northern lights and glaciers. It is also one of the safest countries in the world to visit, and it is only five hours by plane from New York or Boston.
Panama is in the midst of a major canal expansion project. When completed in 2014, Panama could potentially become a popular and more expensive destination for Americans, Peyser says. Until then, Panama is still a bargain compared to other vacation spots.
For example, a basic Panamanian meal of rice, beans, meat, plantains and a salad can cost just $4 per person. And then there are food prices that Americans haven't seen in decades -- a hamburger for about $1.50 and an ice cream cone for 50 cents. The best part about traveling through Panama is that you don't have to exchange your dollars for the local currency.
"One balboa equals one U.S. dollar, but U.S. currency is used for all transactions in Panama," Peyser says.
Count Ecuador as another affordable Central American country that has been largely ignored by North American visitors when compared to other vacation spots.
Like Panama, the U.S. dollar can be used as currency in Ecuador, so there's no need to worry about money exchange. Flights to Ecuador also are inexpensive, which helps tour operators keep the cost of the packages down, says Peggy Goldman, president of tour operator Friendly Planet Travel, Inc.
"Ecuador is an absolute paradise for travelers seeking a strong cultural and natural adventure," she says. The country, though not large, offers a broad range of sightseeing opportunities such as the Amazon jungle, volcanoes and picturesque colonial cities.
"This destination is also amazingly inexpensive for extras. Food, souvenirs, etc. are all very affordable," Goldman says.
But travelers to the capital city of Quito, beware. As in most Central and South American large cities, thieves are rampant.
Turkey has long been a vacation hub for Europeans. "But because of recession, tourism to Turkey has taken a hit," says Grimste. Expect reduced rates on almost everything from hotels to meals.
The country is a bargain -- goods, such as carpets and leather, can be found for a steal. The experience is European-like, sophisticated and modern. On the flip side, the countryside is dotted with authentic villages that operate the same way they have for centuries.
"The country simply is a tourist mecca for travelers who want a lot without paying a lot," Goldman says.
Grimste, who spent two years living in Turkey, says if you stay away from the big, expensive resorts and eat like the locals, you can easily live on $75 per day. Make sure your trip to Turkey includes a visit to Istanbul and a few days touring the ruins of Ephesus, an ancient Greek city.
But take advantage of the rock-bottom prices while you can. "As the Turkish lira strengthens, travelers can expect prices to rise in the country," Grimste says.