Six New Year's Resolutions That Could Lower Your Insurance Rates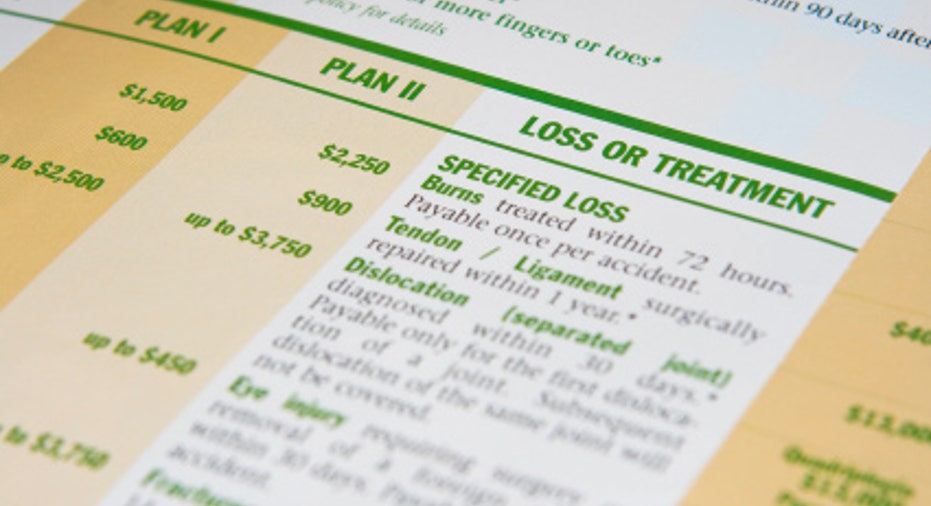 If mere satisfaction from improving your lifestyle doesn't motivate you enough to keep New Year's resolutions, consider how making positive changes might fatten your wallet.
Here are six resolutions that could lower your insurance rates.
1. Lose weight
If you're among the two-thirds of Americans who are overweight or obese, losing weight could qualify you for lower life insurance rates. That's true whether you're applying for a new policy or already have life insurance.
Louis J. Cassara, chairman and CEO of the Financial Resource Network in the Chicago area, says several of his formerly overweight clients who slimmed down through healthy diet and exercise programs were able to get reconsideration of their life insurance rating classes on existing policies. The strategy reduced costs of their permanent life insurance policies, allowing more money to go into cash value, says Cassara, a Chartered Life Underwriter and Chartered Financial Consultant.
"You can save 5% to 15% on the cost of insurance by being in good shape," he says.
Not all life insurance companies allow existing policyholders to apply for better rating classes. Ask your life insurance agent for details.
2. Quit smoking
"Smoking dramatically increases the cost of insurance, particularly for term life insurance," Cassara says.
Smoking also raises premiums for permanent life insurance, such as whole and universal life, as well as disability and long-term care insurance.
Most life insurance companies require you to be tobacco-free for at least 12 months to qualify as a nonsmoker, but John Hancock offers a "quit smoking incentive" program for its universal life and variable universal life products.
Cassara says the John Hancock program lets smokers who intend to quit smoking qualify for standard nonsmoker rates for three years. They get to keep the nonsmoker rate permanently if during the three years they show evidence they quit smoking for at least 12 months.
3. Make your home safer
Ask your homeowners insurance company or agent about safety and security discounts.
"It could be something as simple as installing deadbolts on doors or putting in better locks on windows, up to installing a security system with remote monitoring," says Tully Lehman, a spokesperson for the Insurance Information Network of California.
Consider upgrades for fire safety, too, such as replacing an old wood shingle roof with a roof made from fire-safe materials.
4. Improve your credit
Insurance companies in some states can use credit information as a factor in setting car and home insurance premiums. People with good credit get lower rates than those with poor credit histories. To improve your credit, request free copies of your credit reports through annualcreditreport.com and follow instructions to correct any factual errors. Then, catch up on late payments to creditors, pay your bills on time and keep credit card balances under 30% of credit limits. Not all states, however, use credit history information when setting rates.
5. Drive less, drive gently - if you can
Insurance companies offer pay-as-you-drive programs in a growing number of states. Examples are Progressive's Snapshot and State Farm's In-Drive. By enrolling in these programs, you agree to have your car's mileage and your driving performance tracked through a telematics device installed in your vehicle.
The device monitors how far you drive and when, how fast you accelerate and turn, and how hard you brake. If you qualify by meeting certain criteria -- not driving during peak hours, not driving more than 12,000 miles in a year and not taking turns too fast or braking too hard -- you can receive a reduction in your car insurance rate.
6. Turn off your cell phone while driving
Ditching your phone while driving may not directly lower car insurance rates, but it may help prevent accidents and traffic tickets, which can increase premiums. Recently, the National Transportation Safety Board recommended a nationwide ban on the use of cell phones and text messaging devices while driving. If adopted by all states, it would be illegal to use a phone while driving, even if you used accessories that allowed you talk on the phone without using your hands.
Currently, the use of mobile devices while driving is governed by state laws with varying degrees of scope. Some states ban all use of handheld cell phones while driving, others prohibit just novice drivers from using cell phones behind the wheel. Meanwhile, some states ban only text messaging while driving. Regardless of what the laws are in your state, safety experts say it's best to stay focused on the road rather than talk on the phone and drive.
"No matter how good you think you are at multi-tasking, having a conversation on a mobile phone while driving distracts you from safely controlling your car," says Dave Melton, a driving safety expert with Liberty Mutual Insurance and managing director of global safety. "Talking on a hands-free device makes absolutely no difference. You are distracted when you talk while driving."
Using a cell phone behind the wheel also teaches kids that it's OK to do so, no matter how often you tell them not to text or talk on the phone while driving.
"And the problem gets worse for teens and novice drivers who are [at] greater risk because they lack driving experience and may not recognize their own level of distraction or appreciate risky driving situations," Melton says.
The original article can be found at Insurance.com:6 New Year's resolutions that could lower your insurance rates