Six Money Tips From Popular Movie Romances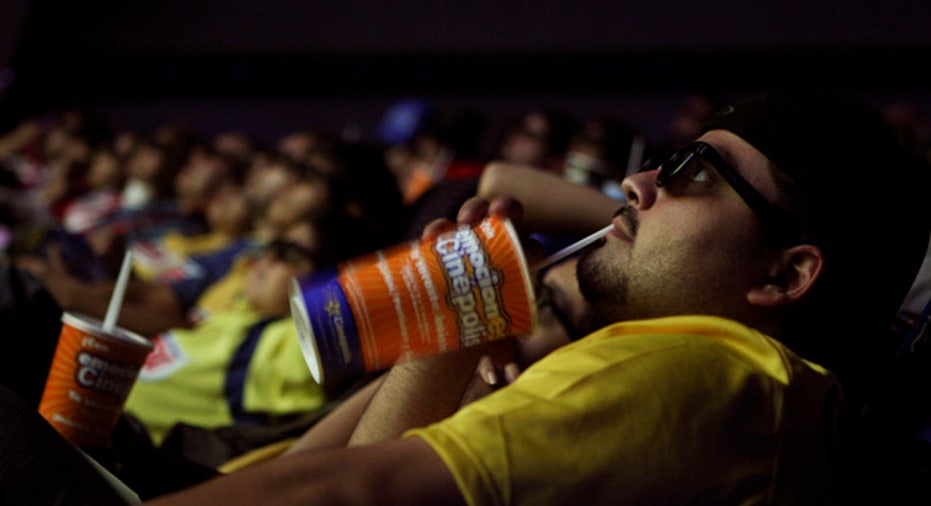 When Love and Money Collide on the Big Screen
What happens when love and finances collide in a big-budget Hollywood movie?
Hilarity ensues. Or tragedy.
Either way, it's a boon for movie lovers and screenwriters.
Some of the most famous romantic movies -- from the tear-jerkers to the rom-coms -- also demonstrate some pretty powerful truths about the joys and perils of mixing love and money. Even if some of the lessons are totally unintentional.
And reel life is a lot more forgiving than real life. Some fictional couples have a chemistry that keeps us rooting for them until the closing credits. All while realizing these two are in for a rude shock when they eventually exchange "I dos" and open a joint checking account.
Watch six of the most popular romances, and here's what you can glean from the big screen about mixing love and money.
Movie: 'Titanic'
The story: Love trumps finances and social standing when a boy from the wrong side of the tracks wins a ticket on the maiden voyage of the doomed luxury liner. Along the way, he also wins the love of the girl of his dreams, who happens to come from old money (though most of it has been spent). They never get the opportunity to argue about his penchant for gambling or her love of jewelry and the finer things, as he dies in the aftermath of the shipwreck.
Had Jack survived, he and Rose would have needed to get on the same page financially if that relationship was going to have a chance.
"It definitely has to be discussed before they marry," says David Bendix, CPA/CFP, president of The Bendix Financial Group in Garden City, N.Y. Along with setting some common goals, they should also talk about their money habits -- "how they could learn to save and spend wisely." That's because money is one of the main reasons couples split up, he says.
The takeaway: If you want the relationship to survive, you might both be better off if you are open with your financial footing and share -- especially when it comes to floating furniture.
Movie: 'Casablanca'
The story: Star-crossed lovers Rick and Ilsa reunite in World War II Morocco. This time, she needs Rick's help -- and travel documents to get her husband out of Europe. Rick gets the papers, then demands she put her safety ahead of their love and leave along with her husband.
That ability to stand back and see the big picture would serve Rick well when it comes to money, too.
"It sounds harsh, but it's best to take the emotions out of money," says Karen Altfest, CFP, principal adviser and executive vice president of client relations for Altfest Personal Wealth Management in New York.
When you're most in love is probably when it's the most important to keep that objectivity, she says. "Unfortunately, financial decisions should be made with a cool eye."
Can you see Rick getting talked into co-signing loans or credit cards for a girlfriend? No.
At the end of the movie, he may be left on a foggy runway with a broken heart, but the one thing he doesn't have is a lingering pile of debt.
The takeaway: Keep your eye on the big picture, so you don't do something you'll regret "soon and for the rest of your life."
Movie: 'Pretty Woman'
The story: Working girl meets workaholic. She needs a steady paycheck. He needs someone he can present as his steady girlfriend. And the arrangement succeeds until she falls in love and doesn't know if she can fit into his world. Little does she know, he's already fallen for her.
In true Hollywood style, love conquers all. The hero finally realizes that he's the hero and acts, well, heroically. And the lovebirds end up together.
The takeaway: Unless he's a total fool for love, Mr. Workaholic will get a prenup.
"Maybe in the romantic world, they live happily every after," says David Bendix, CFA/CFP, president of The Bendix Financial Group. "But you can see from TV and the tabloids that money does strange things to people." Add to that the fact these two live in a community property state.
"A prenup would be the most obvious thing to do before they get married," he says. "It gets both parties to protect and look after themselves and be realistic."
Movie: 'Bridget Jones's Diary'
The story: A single woman living in London keeps a diary during a yearlong quest for love and self-improvement. From her career to her love life, Jones sets goals and plans -- some ending in spectacular misfires. Failures at work are coupled with successes, and her emotional tug-of-war between the two men in her life eventually leads her in the right direction toward happiness.
The takeaway: Putting your goals -- career and financial -- in writing is the first step to realizing them. And a certain amount of self-forgiveness is healthy, too.
Writing down what you want from your money gives you concrete goals, and that makes it easier to see just how close or far you are from reaching them, says Barry Picker, CPA, Picker & Auerbach CPAs in New York.
Having targets written down lets you see your missteps while allowing you to get back on course. "If you don't have a specific goal, it's too easy to never get back on track," Picker says.
Objectives make finding the balance between being spontaneous and reaching your goals a lot easier.
But remember, if you do detail your goals (for money, career or love) in writing, it's a good idea to stash that where no one will find it.
Movie: 'Sleepless in Seattle'
The story: A widower and an unhappily engaged woman find true love with a little help from their friends, his son, iconic backdrops and a little bit of destiny.
Annie begins to realize her fiance isn't quite right for her and falls for Sam when she hears his story on a radio call-in show. Widower Sam is attracted to Annie when he sees her at a chance meeting. Because this is a romantic comedy and not a gritty crime drama, Sam isn't a swindler or serial killer, and Annie isn't cuckoo or suffering from commitment issues.
In the final minutes of the film, they find each other on the observation deck of the Empire State Building, a locale taken from the iconic love story, "An Affair to Remember."
The takeaway: If something doesn't feel right -- whether it's an engagement or an investment plan -- listen to that little voice within.
"The best thing you can tell someone is to trust your gut," says Barry Picker, CPA, Picker & Auerbach CPAs. "If something seems too good to be true, if it doesn't make you comfortable, don't do it."
The other takeaway: If your future happiness depends on a single meeting at a specific time and place, it's smart to have a contingency plan. What if the elevator had been out?
Movie: 'When Harry Met Sally'
The story: Two friends have always carried a bit of a torch for each other, but not at the same time. Each quietly worries pursuing a relationship would kill the friendship. But when Harry finally comes clean about his feelings, he finds Sally feels the same, and they end up getting married.
The takeaway: Sometimes getting it right takes time and patience.
"When they finally came together, they learned to respect each other's differences rather than try to fix them," says Jill Gianola, CFP and author of "The Young Couple's Guide to Growing Rich Together."
"That is an important lesson for money," she says. "Understand that you come from different backgrounds, that money was handled differently in your family. And that probably is a good thing. Even if one is a saver and one is a spender, you can work that to your advantage."
If you don't judge your partner and aren't too critical, "that can make it work," Gianola says. "And it does take time."
The other takeaway: Never underestimate the power of a good deli sandwich, especially the pastrami from Katz's.