Six Hybrid Supercars on the Cutting Edge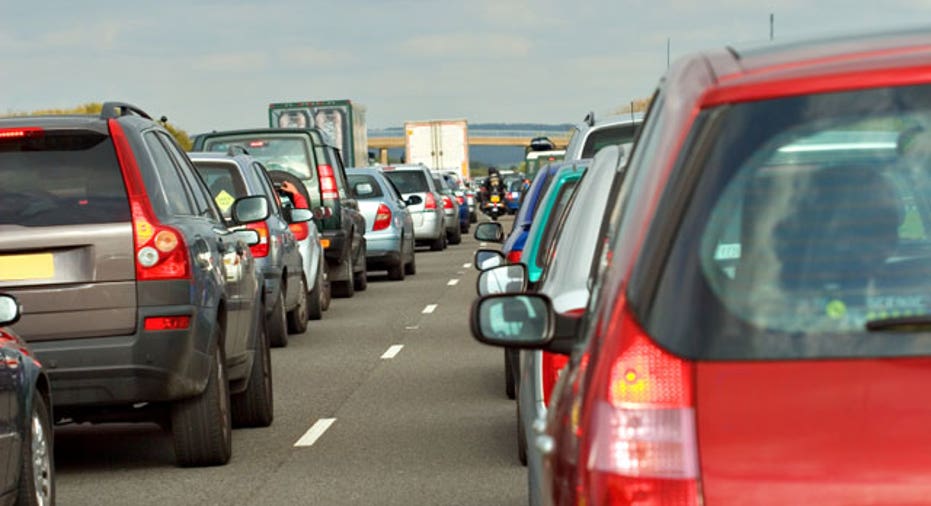 Environmentally friendly supercars
Rising gas prices and tougher U.S. government gas-mileage requirements for the coming years have forced the car industry to take hybrid cars very seriously.
There's a whole new generation of so-called plug-in hybrid cars in the pipeline. These supercars can be recharged with household electricity, which is much cheaper than running a gasoline engine to recharge the battery.
Nowadays, every manufacturer is motivated to achieve radically better gas mileage -- even exotic, high-performance brands such as Ferrari and Bentley.
It might surprise you that many important innovations such as air bags, antilock brakes and traction control started out exclusively on high-end cars before working their way down to the mass market. You could say that the automobile itself started out as a toy for the wealthy.
That makes the idea of expensive, environmentally friendly supercars seem almost traditional.
6 hybrid supercars on the cutting edge
Bentley EXP 9 F
Bentleys are all about "thunderous" performance, to quote Wolfgang Duerheimer, Bentley chairman and CEO.
That usually means the opposite of fuel-efficient. Nevertheless, the British ultraluxury brand is considering its first gasoline-electric hybrid powertrain for its first crossover sport utility vehicles.
The Bentley EXP 9 F looks like a cross between a station wagon and an SUV. That's a real departure for Bentley, which is known for its stately sedans and convertibles.
Duerheimer said at the recent Geneva auto show that the concept car is built around all-wheel drive and a 12-cylinder engine from parent company Volkswagen Group, conceivably as part of a gasoline-electric hybrid powertrain. It would be Bentley's first hybrid car.
"While we have not made a final decision on the production of this car, Project EXP 9 F is clearly on the way," Duerheimer said.
BMW i8
The BMW i8 concept car has a glowing blue grille that opens and closes, depending on how much cooling the engine requires. The car makes some dramatic entrances and escapes in the recent movie, "Mission Impossible -- Ghost Protocol." The opening-and-closing grille might survive, but don't expect the giant virtual touchscreen in the movie version to make it into production.
BMW expects production to start in early 2014. The BMW i8 is a plug-in hybrid, which plugs in to be recharged instead of using the gasoline engine exclusively to recharge the battery like most other hybrids. The BMW i8 also saves fuel by using a three-cylinder engine. Most other hybrids have four-cylinder engines.
Nearly all other gasoline-electric hybrid cars such as the Toyota Prius get their power from the onboard gasoline engine, which drives the car and recharges the battery. Household current is much cheaper than gasoline-powered electricity generation, especially at off-peak electricity rates. According to Rocky Mountain Power, an electric utility based in Salt Lake City, it can cost less than $1 to recharge a plug-in hybrid car at off-peak hours.
BMW estimates that the BMW i8 gets more than 78 miles per gallon, with performance worthy of a sports car. It goes from zero to 62 mph (or 100 kilometers per hour) in under five seconds.
Ferrari HY-KERS
It's a stretch to think of "gas-saving" and "12-cylinder" in the same breath.
But a V-12 with fuel consumption approaching that of a V-8 is one of the potential outcomes Ferrari has in mind with its HY-KERS (for Hybrid -- Kinetic Energy Recovery System) hybrid concept car.
The concept car was first shown at the Geneva auto show two years ago in a hybrid car version of the Ferrari 599 GTB Fiorano. It has an electric motor behind the rear axle, powered by flat lithium-ion batteries that are positioned below the passenger compartment.
The HY-KERS' compact, tri-phase, high-voltage electric motor is coupled to the rear of a dual-clutch, seven-speed transmission. Thus, power is coupled between the electric motor and the V-12. Under braking, the electric drive unit acts as a generator, using kinetic energy from the negative torque to recharge the batteries.
One of the things that could make this hybrid car an "authentic" Ferrari is that the hybrid powertrain results in an even lower center of gravity than a conventional car, which makes for even sharper handling, the company says.
Fisker Karma
The Fisker Karma is a strikingly styled four-door sedan with bulging fenders and an interior lined with luxurious leather and wood. It's built on a strong but lightweight aluminum frame. Fisker Automotive co-founder Henrik Fisker is a designer himself, formerly with BMW.
It's on the market now at a starting price of $102,000. That's not counting a $7,500 federal tax credit, which makes the effective price $94,500, the company said.
Unfortunately for Fisker, the Fisker Karma stumbled recently when Consumer Reports reported that a test car broke down and had to be towed on a flatbed truck before the magazine had even started testing it.
Fisker said in a written response to the incident that its engineers are working with the local dealer to diagnose the problem. "With about 2,000 Karmas built to date -- 1,000 at retailers and 500 in customer hands -- there are many satisfied Fisker owners around the world, driving without incident," the company said.
The Fisker Karma's claim to fame is that it is one of the first plug-in hybrid cars. Like earlier hybrids, it has battery power and a gasoline engine. What's different is that plugging it into household current can recharge it. The Chevrolet Volt works on a similar concept.
Fisker Automotive, based in Anaheim, Calif., says the Fisker Karma has a total range of 300 miles on a single charge and a full tank of gas. That's 51.6 miles on battery power alone, and nearly 250 more miles using the four-cylinder engine to turn an onboard generator.
Infiniti Emerg-E
Infiniti, the luxury division of Nissan Motor Co., wants the sporty Infiniti Emerg-E to help the brand establish its bona fides as a high-end luxury and performance brand.
The company said at the 2012 Geneva auto show that it estimates the two-seat concept car generates 402 horsepower and can go from zero to 60 mph in four seconds, which would put it among the fastest cars in the world.
Yet, it's a plug-in hybrid car that can go an estimated 30 miles on battery power alone. Using a range-extending three-cylinder gasoline engine to keep the battery charged, the total range on a full charge and a full tank of gas is about 300 miles, the company said.
Italdesign Giugiaro Brivido
Famous automotive design firm Italdesign Giugiaro displayed the Brivido hybrid coupe concept car -- the name means "thrill" -- at the 2012 Geneva auto show. It has two large, sweeping doors with room inside for four people.
Beneath the Italian styling inside and out, the car has mechanical components from parent company Volkswagen Group. Because it's a concept car and Italdesign Giugiaro is first and foremost a design firm, the emphasis on the show car was on the design and not the mechanical details.
The company did say that the gasoline engine in the gasoline-electric hybrid car is a 3-liter that generates a substantial 360 horsepower. The company estimates a top speed of slightly more than 171 mph and speed from zero to 62 mph in 5.8 seconds.
There are a lot of high-tech touches on the inside, such as two cameras in place of rearview mirrors. The passenger side also gets its own dashboard, including an iPad integration system, which can be used to control media and navigation, and to access online content.