Six Hidden Credit Card Perks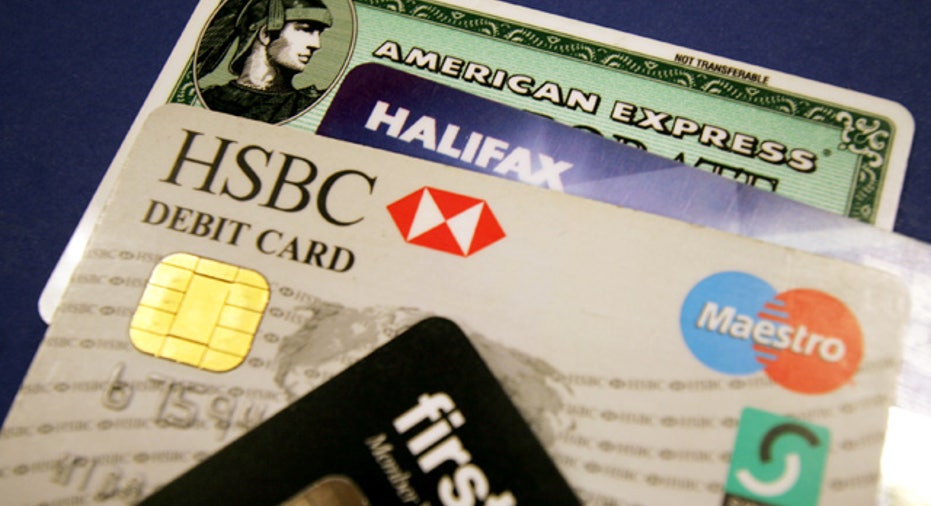 When it comes to the upside of using a credit card, flashy rewards get all the attention.
After all, who doesn't want to receive a nice rebate, airline tickets to a dream destination or the chance to mingle at a celeb-studded event?
However, the unseen perks -- the meat-and-potatoes benefits -- are often overlooked. In the right circumstances, they can be just as valuable.
Two of the lesser-known perks that consumers tend to forget about are price protection and roadside assistance, says Terry O'Neil, executive vice president of North American cards for Citigroup.
The solution: Get "familiar with the benefits your card offers and how to access them," he says. "Really take full advantage of them."
Here are six perks your card may offer, along with a couple of tips for making the most of them.
Return Protection
The furniture store finally delivers that matching set of football helmet lamps for your son's room. Unfortunately, they're for the wrong team. The store is refusing to take them back.
Some cards will offer you return protection. Often how it works is that you'll actually return the merchandise to the credit card issuer, who will then credit your account for the amount of the purchase. Obviously, you must use the card to make the initial purchase.
Many cards and card associations will have different rules and limits, says Sean O'Reilly, general manager of Chase Card Services. Even with the same issuer, policies "can actually differ by the card," he says.
With any credit card, you can dispute a purchase if the merchandise isn't delivered. That protection can come in handy if the merchant goes out of business before the goods are delivered, for instance.
Extended Warranty
How it often works: Buy something that comes with a manufacturer's warranty and the card issuer will extend that warranty, usually for one extra year.
This benefit is great for large or expensive buys, such as washing machines, computers and home electronics. However, you might not realize that it often applies to anything that comes with a warranty, such as eyeglasses, blenders, coffee makers, luggage and furniture, says Elizabeth Crosta, director of public affairs for American Express.
Frequently, consumers only learn about this perk if they've had an issue, she says.
Some issuers will cap the coverage at a certain point in time, which is often five years. For example, if your new TV already has a five-year warranty, you won't extend the warranty by using your card.
Theft, Breakage and Loss Protection
You love your new iPod so much you take it everywhere. Now it's missing. Or, you dropped it at the gym.
With some cards, you have protection against theft, loss and breakage, if you used that card to buy the item in question.
That means you can return what's left of the item -- like those new leather shoes your dog turned into a chew toy -- and your card will refund the purchase price to your card allowing you to go get a new one.
"Most people don't realize that," says Crosta.
However, it pays to understand your card's rules. Your card likely requires you to file your claim within a specified number of days after the purchase. Also, many cards will limit the number of times you can use this feature within a certain time period. Most cap the amount you can recover as well.
Travel Benefits
If you don't travel often, you might not be aware of the perks that your card offers travelers. Here are a few that can ease your wallet.
No currency conversion fees. Many cards levy them, and these fees can add 1 percent to 3 percent to everything you buy overseas. A credit card that doesn't charge a foreign transaction fee can save you a bundle.
Trip cancellation insurance. This feature covers your losses if you have to cancel a trip, often due to illness or injury. However, issuers will have specific rules about what does and doesn't qualify for your reason and how much you will recoup.
Travel assistance. You've run into some problems abroad and need assistance, medical care or legal help. Some cards will step in and provide or coordinate resources. But what they offer varies widely with the card. With some cards, you must have put trip expenses on the card to qualify.
Coverage for Murphy's Law. Cards for travelers often offer lesser-known perks aimed at providing some "peace of mind," says Danielle Fagre Arlowe, senior vice president of state government affairs for the American Financial Services Association. Look for benefits such as lost luggage reimbursement, travel accident insurance and car rental insurance.
Price Protection
You shopped around to get the best deal on a new computer. Two weeks later, you see it on sale for 10 percent less than you paid. Before you do a slow burn, find out if your card offers price protection.
How it works: If you discover something you've already purchased at a lower price within the given time period, which in some cases can be up to 90 days, the card will refund you the difference.
Once again, it pays to read the fine print. Obviously, there is a time deadline and it must be exactly the same item. Some credit card issuers will also stipulate that the lower price must be advertised in writing. For instance, Citi's price protection service requires that you see the item advertised in print at a lower price within 60 days of purchase.
There may also be a cap on the reimbursement amount. For instance, the Continental Airlines Presidential Plus Card from Chase limits the rebate to $500 a claim and up to $1,500 per year.
And, as with all of these benefits, you have to use your card to buy the item in the first place.
Roadside Assistance
If you're stranded on the road with a flat tire or steam coming out of the engine, chances are you're not thinking about your credit card. But that could be a mistake.
Some cards will offer roadside assistance. It's one of the lesser-known perks, says O'Neil.
Services vary by credit card, so it pays to find out what's offered before you need it. Some cards may have nationwide networks, while others may limit help to certain geographic areas. Some cards offer assistance if you're a certain distance from home or driving a rental you paid for with the card. Others protect you 24/7 no matter what you're driving.
Those little differences in service matter in a crisis. Investigate ahead of time so you know what kind of help is available, when it's available -- around the clock or only during certain hours -- and how to reach it.