Six Don'ts That can Ruin Your Job Search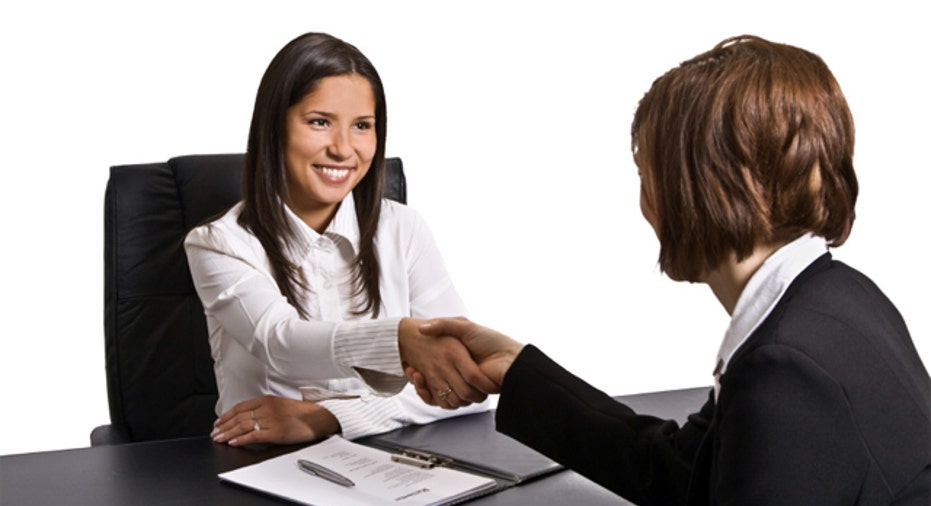 Job search don'ts to avoid
Searching for a new job while you still have a job can be tricky. You don't want your boss to find out you're trying to leave, so you have to be discreet.
Beware: If word leaks out that you're searching for another job, you could be let go before you land a new position. Jody Davis, a recruiter in the San Francisco area and managing partner of Jody Davis and Associates, says she had a client who was interviewing with a competitor company. Somehow his boss found out before he got a written job offer, and he was fired.
To avoid that fate, steer clear of these six damning job-search don'ts so you won't lose your old job before finding a new one.
Don't let on you're looking for a job
Career coaches and recruiters say people who are employed should be passive in their job-search approach.
"You don't want to jeopardize yourself, so keep that information close to the vest,'' says Davis.
By keeping your job search secret, you won't burn bridges with a boss if you find a new job. You might need your previous supervisor as a reference later in your career.
More importantly, you won't be forced to leave your current job before leaving for a new company. "Don't … put yourself at risk of being replaced,'' says Cheryl Palmer, a certified executive career coach and owner of Call to Career in Silver Spring, Md.
Don't search for a job during work hours
Don't wear your snazzy interview suit to work, especially if you typically dress casually at the office. This is a big no-no.
"If you are dressing up a whole lot more than you usually would, people will start to wonder if you are going to an interview,'' Palmer says.
Set up job interviews before work, at lunchtime or after work. Avoid taking sick days for interviews. If you go to an interview at lunch, be sure to change clothes and stash your interview suit in your car before heading back to the office, Palmer says.
If you decide to take the risk of doing a phone interview at work, find a quiet place where you won't be overheard and use your cellphone, says Lisa Chenofsky Singer, founder of Chenofsky Singer & Associates LLC in the Milburn-Short Hills area of New Jersey and a career management coach.
Don't apply for jobs in blind ads
When you apply for a job listed in a blind ad, you might be sending your resume to your own organization, Palmer says.
If you're intrigued by a blind ad, she suggests copying the job announcement into a Google search. If it's posted on the employer's website, you can identify the company with the opening.
And don't post your resume on an online job board, such as Monster or CareerBuilder, where you lose control over who views your resume. Companies and recruiters pay to review those resumes, and then "all of the sudden you're exposed,'' says Pete Smith, CEO of Executive Search Group in Scarborough, Maine.
Don't job search using your company email
You should avoid sending out your resume and corresponding with potential new employers via a company email address.
Your company has access to your email account and could monitor your job-search emails. What's more, it's unprofessional. "'I'm at work, and I'm looking for another job.' That's not a good message you're sending to your potential new employer,'' Davis says.
Palmer recommends you confine your job hunting to your home with your own computer and phone. And put your personal email address on your resume, so a prospective employer won't correspond through your work email.
"Make sure you are being careful not to be job searching on company time,'' Palmer says.
Don't slack off at work
Stay fully engaged, and keep performing well on your current job. If your attitude suddenly changes, or you become disinterested and seem distant to your colleagues, you could send a signal that you are looking to leave the company.
"Have a positive attitude at work,'' Chenofsky Singer says.
Smith says you will be remembered at work for your last 90 to 120 days on the job. So if you know that you're likely changing jobs, "work even harder ... and go out on a high note," he says.
Palmer adds: "You don't want to give your organization a reason to push you out the door because you aren't performing."
Don't depend on online boards for openings
Talk with trusted former colleagues and people you know within your industry to find out about open positions. Research companies where you'd like to work, then target them in your job search as you check for openings.
"You are really trying to connect with people who know about future openings,'' Chenofsky Singer says. "You are networking to build relationships with people who could help you land jobs later.''
Davis recommends doing company research and compiling a list of those that you'd like to work for, then targeting their hiring managers with your resume.
By waiting for positions to appear on a job board and then applying, "you could be sending your resume into a large black hole,'' Davis says.