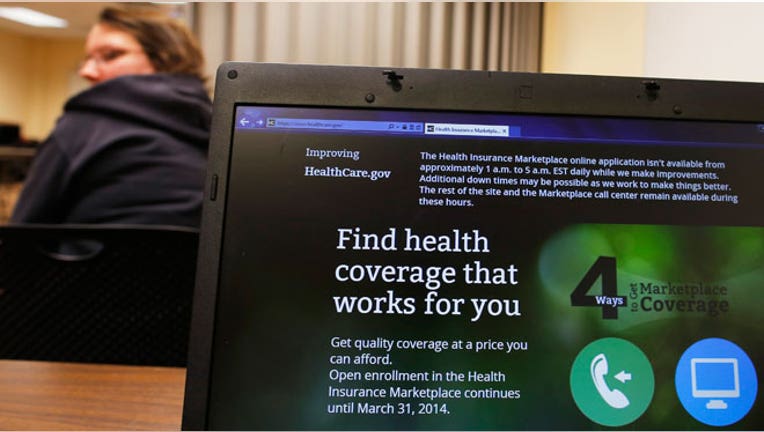 Open enrollment is officially here with the health care exchanges open for business as of Saturday. While nothing is ever completely free of hiccups, experts predict consumers won't have as many problems as they did last year when signing up for coverage in year two of the Affordable Care Act.
But that doesn't mean there aren't changes in store for consumers this year. From increased penalties to a shortened time frame to get coverage, here's a look at some of the big ones you can expect if you buy insurance on one of the government-backed exchanges.
A shortened time frame to get coverage
In year one of ACA, the government gave consumers a fair amount of time to explore the exchanges, shop for coverage and ultimately choose their insurance provider for the year. That is changing this year, with consumers no longer getting six months to decide but three months instead. Open enrollment will last from Nov. 15th to Feb. 15thfor coverage in the New Year.
The penalty for skipping insurance will be greater
One of the biggest gripes about ACA is the penalty consumers will face if they don't have any health insurance coverage for 2015. Whether you agree with that policy or not, one thing is for sure the fine will be greater this year than 2014. In 2015 not having insurance will cost you the greater of either 2% of your annual household income or $325 per person and $162.50 for every child under the age of 18. The maximum penalty per family is $975 in the second scenario. In 2014 it was 1% of your yearly household income of $95 per person and $47.50 for each child under $18. The maximum penalty for a family was $285.
Subsidy changes depending on your income
Nothing is set in stone and that's particularly true of the healthcare subsidy you may be eligible for. While your subsidy will carry over into next year's insurance if you're income changed and you don't report it you could either leave money on the table or owe more come tax time. According to HealthCare.Gov, if your income decreased you may qualify for a bigger subsidy and if it increases you'll save yourself from having to "repay advanced tax credits" if you report it to the marketplace.
Auto reenroll for many but not all
In an effort to avoid confusion, the Obama Administration is enabling everyone covered through a federally run exchange to be auto-enrolled in the same plan for 2015 with the same subsidies they got last year. That makes it easy for a large group of consumers who have to purchase health insurance but not every state is following the President's guidance. A few state exchanges will require you to sign up again for coverage. "Those with state plans should check with their insurance companies and with their marketplace, as some states won't automatically sign you up for 2015 coverage," says Chini Krishnan, GetInsured co-founder and chief executive.  "Californians, for example, will have to log in to CoveredCA.com and complete an online renewal, while New Yorkers will only be auto-renewed if they selected that option when they signed up for their 2014 coverage."
Premium and coverage changes
You may be happy with your coverage in 2014 and plan to stick with the same plan but if you do that without doing your research you could end up paying more or worse not getting access to your doctors. "Things like premium costs, benefits, doctors and other health providers participating in your plan may change in 2015," says Krishnan.  "It's important to review all your options. Consumers shouldn't just automatically re-enroll – it's important to do your research.
Employer mandate and employer penalty starts this year
Businesses got a break last year when the government postponed the employer mandate/employer penalty from last year to this year. With the mandate all businesses with more than 50 full time workers have to provide health insurance or pay a per month so-called employer shared responsibility payment on their federal tax return. Small businesses with 50 to 99 full time workers have until 2016. Those with a 100 or more employees will have to start providing health benefits to at least 70% of their full time employees by 2015 and 95% by 2016.  While that's good news to employees who work for small companies it could also prompt an increase in the number of Minimum Essential Coverage or so-called skinny plans being offered to consumers. "MEC plans pay for basic preventive care and almost nothing else," says Krishnan. "They also have no out-of-pocket maximum – leaving workers vulnerable to tens of thousands of dollars in medical bills if they have serious illness, an accident, a pregnancy or are hospitalized."