Six Budget-Blowing International Travel Mistakes to Avoid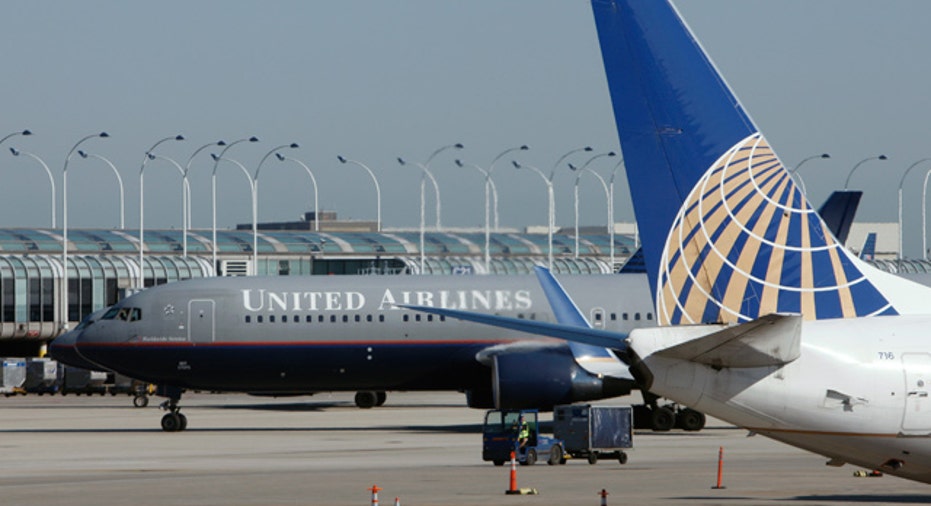 Between airfare and hotel, international travel is expensive enough, but if you're not careful, you could add hundreds of unnecessary dollars to your trip's final cost. With a little pretrip planning, though, you can avoid these six costly mistakes.
1. Exchanging at any rate
When you travel abroad, you'll need to trade your American funds for foreign currency. Two factors come into play -- the exchange rate and the fees charged for the transaction -- and depending on where you trade your cash, these can vary. Your best bet is to compare before you go. Typically, airports and hotels offer less favorable rates and charge higher fees versus the ATM at a major bank.
However, don't get too caught up in trying to time your exchange for the optimal rate, cautions Kimberly Amadeo, who writes about the United States economy for About.com. "There are so many variables involved that even sophisticated currency traders can't be sure," she says. "If you want to hedge your risk, purchase currency before you go. That way, you know it won't cost you more than it does today."
You can purchase foreign currency domestically through most major banks either online or at designated branches.
2. Overlooking foreign transaction fees
Debit and credit cards provide an alternative to cash, but you'll likely pay a fee on these transactions. With debit and credit cards, a foreign transaction fee of 1% to 3% of the purchase amount,  is usually applied and appears as a separate charge on your statement -- a harsh surprise if you haven't budgeted for it. If you use either card to withdraw local currency from an ATM in a foreign country, not only will you be charged the foreign transaction fee, but you may also be subject to additional fees for using an ATM not affiliated with your home bank.
To avoid the shock, ask your bank before you go. In general, most MasterCard and Visa cards will incur some percentage of the fee since they apply International Service Assessment (ISA) charges to financial institutions that use their global infrastructure. Some of these financial institutions then pass the ISA on to consumers and even tack on their own fees; others absorb it.
One favorable trend has been that more cards, especially those that cater to travelers, have switched over to Capital One's posture and don't charge any fee. "It's been our longstanding policy not to charge any foreign exchange fees," says Sukhi Sahni, senior communications manager with Capital One. "This policy applies to all of our credit cards and debit card products."
It is also good practice to notify your card issuers of your travel plans in order to prevent the card from being frozen if foreign usage triggers a false fraud alert.
3. Accepting the Dynamic Currency Conversion
You could come home to another unexpected charge, if you're not careful. Some overseas merchants give you the option to convert your purchase amount into U.S. currency at the point of sale. "This means the merchant -- and not Visa -- is converting the currency," says Ted Carr, a spokesman for Visa, adding that the merchant will apply his own exchange rate and a fee for the service, known as the Dynamic Currency Conversion (DCC) or Cardholder Preferred Currency (CPC). The service fee, which can range up to 7%, is in addition to the foreign transaction fee charged by the bank. In other words, you will still pay any foreign transaction fee associated with the purchase plus the DCC fee, for a total of up to 10% depending on the card used and the merchant's fee.
While it may be convenient to know the exact transaction amount in dollars, you'll pay more for it. Merchants abroad should give you the option to accept or decline this service. When in doubt, ask whether the funds will be converted into U.S. currency at the point of sale. If they insist on doing so, then you should consider shopping elsewhere.
4. Indulging in airline amenities
If you plan to check a bag, you're probably already anticipating that $25 minimum baggage fee, but it's the little, unexpected charges that can really add up. Arrive at the airport with an overweight bag or second bag and you'll shell out up to $75 in fees. Checking bags curbside can set you back an additional $3 per bag while a snack box or meal will cost at least $7. Want a pillow or blanket on a red-eye flight? That'll be another $5.
Melissa Klurman, contributing editor for the travel website Travelocity, points out that a few of the additional fees may actually be welcome. For example, some flights now offer satellite TV and WiFi, if you're willing to pay for the service.
5. Allowing your phone to roam
"Cell phone roaming charges can be the most unexpected and costly bills, especially smart phones with hefty data charges," says Suzanne Neufang, general manager of GetThere, a global technology company that serves corporations. She recommends calling your provider to set up an temporary international plan with data service and texting. Then, monitor your usage to avoid overage charges.
However, even with an international plan, you may end up paying more than you expected. In addition to a monthly rate for the plan, you'll pay a per-minute fee that varies depending on the country, plus additional for data and texting.
Before you go, determine what services you'll need. Then, call your carrier to discuss the best plan for you. You may also want to compare other options, like renting a travel phone, purchasing a prepaid subscriber identification module (SIM) card or using an online service such as Skype.
6. Ignoring the fine print
The fine print can cost you, especially when it comes to resorts and hotels. Remember that newspaper delivered to your room every morning? And the pool towel you brought back to the room? Depending on the hotel, you may find a charge for them on your final bill. That's in addition to the resort fee, marketing fee and parking fee.
Avoid these unexpected surprises by calling the hotel before you book and asking what fees your final bill will include. You may even be able to negotiate the removal of fees for services you don't plan to use. Travelocity's Klurman also recommends investigating the hotel's loyalty program, which may save you money with benefits such as free Internet service.