Six Best Credit Cards for Your Small Business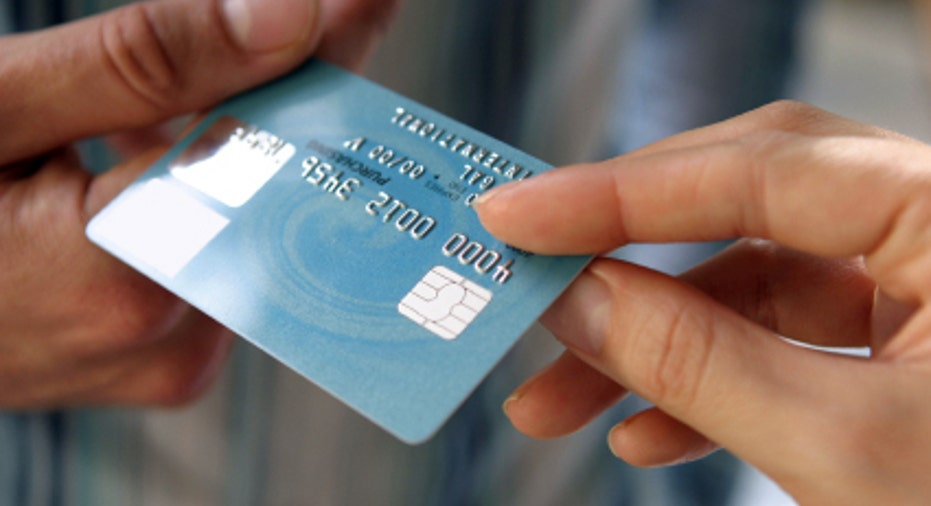 In the wake of the 2008 recession and the shrinking of the credit market, as many as two out of three small business owners still worry about cash flow, according to a 2011 study commissioned by American Express. But there is good news. After some much-needed regrouping, major credit card issuers have started courting entrepreneurs again.
Banks want to lend money to your business, not just because they received some extra support from government stimulus programs, but because business loans generally carry fewer risks for lenders than consumer loans. That's why you'll see some great offers, including these deals on six of the best business credit cards:
For Traveling Small Business Professionals:
Capital One Venture for Business. If you're like most business travelers, you probably abandoned loyalty to a single airline the first time you saw ticket prices laid out on a travel website. This Business version of Capital One's popular Venture card lets your team earn two miles for every dollar of employee purchases. What's different is the way you redeem those miles. Just book employee travel using your favorite discount travel service, then request to trade 100 miles from your rewards balance for every dollar of airfare. With a low annual fee, it's almost like getting a straight 2% back to spend on business travel.
To Improve Cash Flow Without Paying Interest:
In television ads for the Plum Card, American Express celebrates the community impact of retail and service providers. Companies like those often need to float the costs of supplies and services before getting paid by their own customers. Plum Card takes the classic American Express charge card back to the future, since it carries no preset spending limit and up to 60 days to pay a balance. Get cash into your till sooner, and a 1.5% early payment discount can help cover the flat annual fee of $185. American Express covers the first year of fees for new members, and the Plum Card includes extra cash back rewards from participating OPEN Network merchants.
If You Spend Big on Client Meals and Office Supplies:
If you've been in business for a little while and you've got great credit, Chase would love to reward you with up to 3% cash back on your everyday office purchases. Any other purchases on the Ink Cash card earn 1% back, which you can stretch even further by redeeming for discounted merchandise and gift cards from Chase's partner network. Your bookkeeper will love access to Blueprint, Chase's online tool that helps you plan the payoff schedule that will save you the most money.
To Save on Travel Expenses and Supplies:
TrueEarnings Business Card from Costco and American Express. Plenty of small business owners already use the personal version of the TrueEarnings Card, since it doubles as a Costco membership card. If you're ready to move risk from your personal credit report onto your corporate profile, American Express will repay you with significant cash back rewards. This card rebates 4% on gasoline purchases and 3% on restaurant tabs, two of the biggest purchasing categories for road warriors.
You can even save up to 25% extra on purchases from a network of preferred vendors, including JetBlue, Hertz and FedEx. Your rebate arrives once every year as a voucher you can redeem at Costco, and there's no additional annual fee.
For the Business Owner on the Move:
U.S. Bank FlexPerks Business Cash Rewards Visa. This one-time regional lender has grown into one of the top five banks in the United States, thanks to its dual focus on service and innovation. FlexPerks cardholders earn 3% cash rebates when purchasing gasoline, wireless services and office supplies.
All other purchases rack up a 1% cash rebate, which cardholders can redeem in $25 increments. There's no annual fee, as long as you make at least one purchase per year on the account. Best of all, you'll receive a 25% bonus on all your cash back rebates on the first anniversary of becoming a cardholder.
For Cash Back and Streamlined Accounting:
SimplyCash Business Card from American Express. SimplyCash may not get as much press as its Plum and TrueEarnings cousins, but it offers plenty of great benefits for prospective cardmembers who have been in business for two or more years. There's no annual fee, and your cash back rewards show up every month as statement credits. This card pays back 5% rebates on wireless phone services and on office supplies, two major expenses for companies of any size.
Gasoline purchases earn 3% back, and any other purchase earns a 1% rebate. Cardmembers can save the most money by paying balances off with every statement. Unlike the Plum Card, however, SimplyCash offers the flexibility to let a balance ride if cash flow's tight.
Although sole proprietors can always apply for business credit cards using their Social Security Numbers, you'll probably want to use your company's Employer Identification Number to request any of these accounts. Banks may require owners of newer businesses to post a personal guarantee against default. Although you'll get the maximum rewards by issuing business credit cards to each of your eligible employees, remember to use each lender's online reporting tools to keep an eye on your everyday expenses.