Sirius Trouble: Is Satellite Radio Headed for a Fall?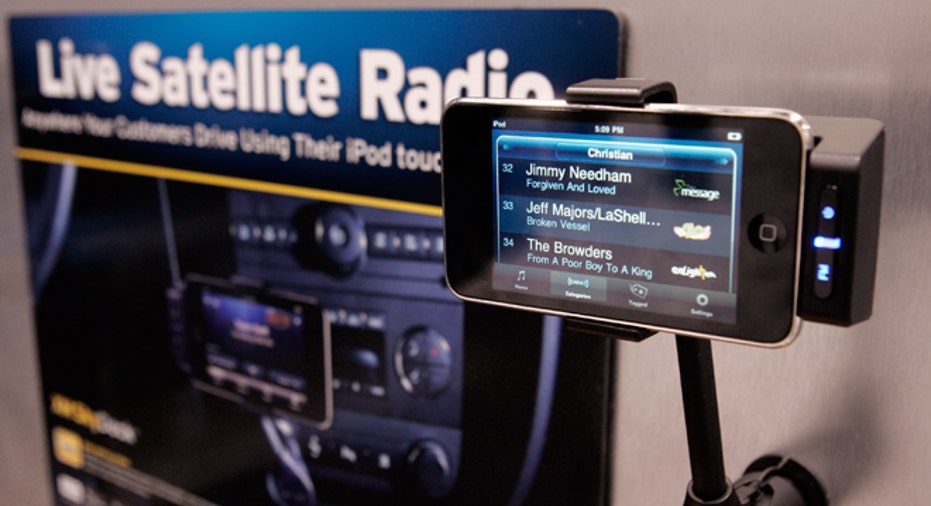 Satellite radio was one of the biggest success stories of the past decade.
A generation ago, it seemed absurd that people would pay for radio. Then again, the same thing could've been said about television a generation earlier.
Sirius Satellite Radio and XM Satellite Radio hit the market with competing platforms, merged in 2008, and now combine to serve premium content to more than 21.3 million accounts. Sirius XM Radio (SIRI) CEO Mel Karmazin expects to tack on another 440,000 net subscribers during the holiday quarter.
Things seem to be going swimmingly at the media giant, going by this week's third-quarter report. Revenue is growing at a mere 6% clip, but earnings, free cash flow, and adjusted EBITDA are increasing at healthy rates. In other words, the model works. Expanding margins and sustainable profitability led credit rating agency Standard & Poor's to upgrade shares of Sirius XM Radio last week.
Could things get any better? Sirius XM is so confident in the quality of its product that it's boosting its primary monthly rates by 12% -- from $12.95 to $14.49 -- early next year.
The rub is that it can all go away, faster than you can say Baba Booey.
Watch Your Step
There are a few things that Sirius XM would prefer to see go away.
For starters, the average monthly revenue per user has shrunk from $11.81 to $11.66 over the past year. One of the reasons for this is that Sirius XM finds itself discounting its service to both attract new customers and retain existing subscribers.
Call up Sirius XM's customer service -- if you dare -- and threaten to cancel. Don't be surprised if they offer you a sweetheart deal to stick around.
It makes sense for Sirius XM to bend over backward since this is one of the more scalable models out there given its high fixed overhead and low variable costs. However, it's not exactly what you want to see happening just two months ahead of a widely publicized rate hike.
Folks also aren't converting as eagerly as they used to. Sirius XM's conversion rate -- the percentage of new car buyers who begin paying for satellite radio after their free trials expire -- has fallen from 48.1% to 44.4% over the past year. Again, this isn't the trend that any company wants to see before it makes its product even less attractive through higher prices.
These Audio Turnstiles Click Both Ways
Churn is a part of any subscriber-based business, but it's important to see this from the vantage point of gross additions and subtractions. Sirius XM ended the third quarter with 334,000 more subscribers than it had three months earlier, but this is actually the difference between 2,138,131 signing up for satellite radio and 1,804,448 people cancelling their accounts. These gross additions aren't cheap, even if subscriber acquisition costs are down to $55 per head. More important, the sheer volume of folks going in and out indicates that this industry is more mature than you probably think. It's not as if no one outside of its current 21.3 million subscribers has ever tried the service. They have, and every year more than 6 million listeners deactivate their receivers.
The math still works for Sirius XM. The company has been routinely profitable since early last year. However, what if the slow subscriber growth -- clocking in the mid-single digits on a year-over-year basis in recent quarters -- isn't as much a sign of the economic times or of sluggish car-buying trends as it is of a service that is simply peaking in popularity?
Tomorrow's Lose-Lose Scenario
Smart listeners will have every right to challenge January's price increase. Even if Sirius XM positions the move as adding just a nickel a day to someone's tab, it's not as if the increase is justified. Programming and content costs have actually declined 10% over the past year. Kindles and iPhones get cheaper over time. Why is Sirius XM taking a page out of Netflix's (NFLX) ill-advised playbook?
Sirius XM is rolling out SiriusXM 2.0 this week, a new platform that features nearly two dozen more stations. The problem is that folks need to buy new receivers. Two receivers will be available in stores this holiday season, but it will take automakers a year or two before rolling out new cars with factory-installed SiriusXM 2.0 systems.
Along the way, new cars continue to ramp up their dashboard infotainment options. At least three automakers are allowing smartphone owners the ability to seamlessly stream Pandora (P) and Clear Channel's iHeartRadio through their speaker systems. In other words, Sirius XM isn't just competing with terrestrial radio anymore.
Satellite radio isn't going away anytime soon, but its days of growth may be more in the rearview mirror than on the road ahead.
Longtime Motley Fool contributor Rick Munarriz does not own shares in any stocks in this article, except for Netflix. Motley Fool newsletter services have recommended buying shares of Netflix.
This content was originally published on DailyFinance.com.
More from DailyFinance:
- Is the Internet Killing Your Favorite Restaurant?- 3 Tips for Cleaning Up Your Finances After a Credit Card Debt Storm- One More Reason You'll Buy a Kindle