SingleCut Beersmiths Opening Soon, First Brewery in Queens Since Prohibition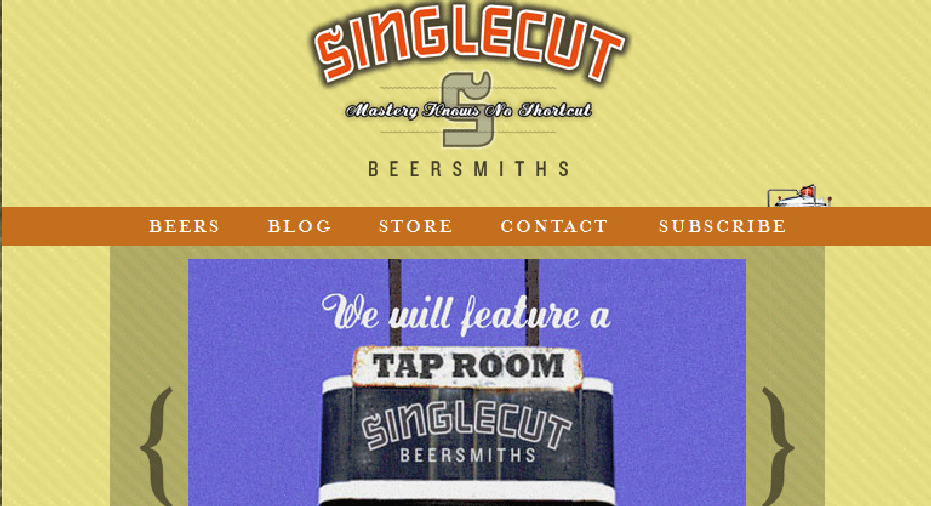 We're highlighting small businesses from around the country as nominated by you, our readers. If your favorite small business is using Twitter to communicate with customers, let us know about it @fbsmallbiz with the hashtag #mysbc, and it may be featured as an upcoming Small Business Spotlight.
Small Business Spotlight: SingleCut Beersmiths
Who: Rich Buceta, @SingleCutBeer
What: Brewery
When: 2012
Where: Astoria, Queens
How: A lifelong craft beer aficionado, Rich Buceta says he was home-brewing his own beer for 10 years,  before leaving his career in advertising to go work at a local brewery. Buceta quit his job at the agency a little over a year ago,  and set in motion a plan to start his own business.
"I think being the head brewer and president of my own brewery all aligned with my skill set," Buceta said.
SingleCut Beersmiths is located in the Astoria section of the New York City borough of Queens. It will be the first microbrewery in Queens when it opens during the last week of November. The brewery will specialize in lagers, Buceta said, but will also make seasonal beers and ales.
"Lagers can be just as interesting as ales," Buceta said. "I want to reverse the notion that they are boring and watery."
SingleCut Beersmiths will also differentiate itself from other breweries by self-distributing, which Buceta explained will allow his business to have closer relationships with retailers. SingleCut Beersmiths has already arranged to collaborate with a local pub for Christmas Eve.
"The anticipation and enthusiasm has been off the hook," Buceta said.
Quote from the owner: "The majority of breweries actually brew elsewhere, like in upstate New York or Pennsylvania. It's been a concept I find distasteful. We are a true local product."