Single Female Boomers: Choose Your Castle Carefully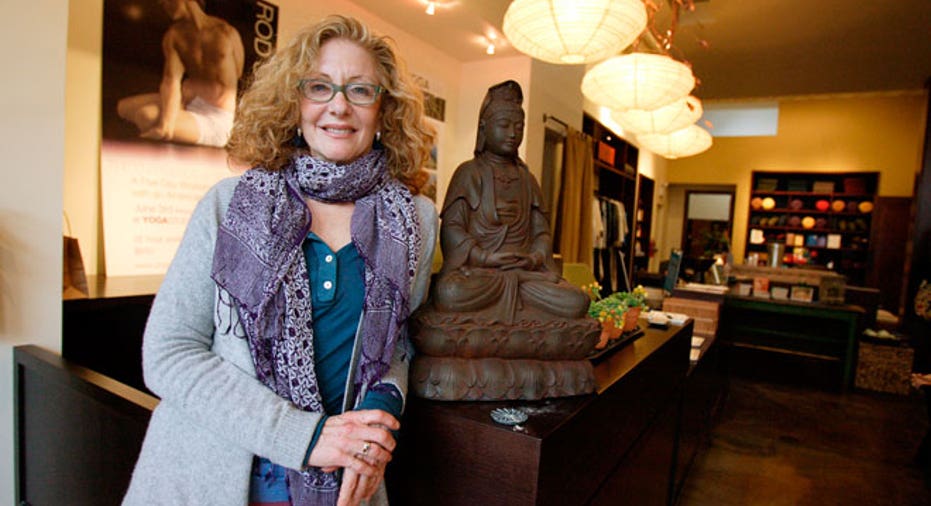 Female baby boomers might have helped crack the glass ceiling, broke college student stereotypes and re-crafted the image of working mothers, but new research shows they are grossly unprepared for retirement.
According to the Transamerica Center for Retirement Studies, close to half of baby boomer women do not have a retirement strategy and more than half expect to work after 65 or simply do not plan to retire. What's more, a new Metlife Study finds women in the U.S. live, about an average 8% longer than men, meaning they should plan on having more savings.
Single, female baby boomers face unique issues when it comes to retirement—specifically when choosing housing, according to retirement expert and author Jan Cullinance. Her new AARP book, The Single Woman's Guide to Retirement is packed with specific details to help take the guesswork out of retirement, and she answered the following questions on what single women should look for when buying their retirement home.  Here is what she had to offer:
Boomer:  What makes boomer single women special when it comes to owning or buying a home?
Cullinane: Single women make up the second largest contingent of home purchasers, according to the National Association of Realtors.  One out of every five homes is purchased by a single woman, twice as many as compared to single men.  Single women see homes as more than just a place to live, it's  a symbol of success,and provide roots and security.  And, with more than 25 million single (never-married, divorced, widowed) women over the age of 45 in the United States, it's a huge and growing demographic.
Boomer: What kinds of features should single women look for in a home?
Cullinane: Builders are increasingly aware that their homes need to be more "women-centric."  So, whether we're talking about condos, townhomes or detached homes, single women are looking for a property that is low-maintenance with ample kitchen and bathroom space, walk-in closets, sufficient storage, high-speed Internet capability and laundry close to the master bedroom.
They are also looking for for universal design principles that allow aging in place, such as curbless showers, rocker switches, a first floor master, non-skid flooring, better lighting, and "comfort-height" toilets (that extra little bit of height really makes a difference as we age!).
Some builders are incorporating two masters:  AARP found that about 40% of single women are open to having a non-romantic roommate, a great way to share costs. Speaking of costs, although climate used to be cited as the No.1 reason for relocating, cost of living has taken its place as a major factor in deciding  on a location.  Green building is also desirable, as long as it doesn't affect the price much.
Boomer: What about life beyond the home itself?
Cullinane: One size doesn't fit everyone when it comes to buying a home, but security and safety are very important to single women.  A welcoming community that is heavy on activities and amenities, including fitness and health programs is desirable, along with recreational and cultural activities, walking paths and events targeted to singles.
It's also important to look at the larger picture:  is there one-stop shopping for aging services, larger street signage, longer yellow lights, increased crossing time for crosswalks, good medical care, and free shuttle service or top-notch public transportation?  We like to think we'll be like Peter Pan and "never grow up," but these are all things to consider.  If you decide you want to or need to go back to work, is the economy viable?
Boomer: There are so many different kinds of communities out there.  Are some better for single women than others?
Cullinane: Strong social support is one of the keys to a successful and happy retirement.  Choosing a place wisely can strengthen this support.  Master-planned communities and active-adult communities usually have a full-time "lifestyle" director that will make it easier to get involved and meet new people.  Or, bring your social support group with you: When I moved, two good friends also moved as well, so we started with a nucleus of a support group in our new community.
For single women, cohousing communities could be a good choice:  social support is part of the concept.  CCRCs (continuing care retirement communities) let you progress from independent living to assisted living to skilled nursing care (some include Alzheimer's care) all on the same "campus"; an important consideration if you need to take responsibility for your own care for the rest of your life.
Boomer: Are there psychological factors that prevent single women from improving their lives by relocating?
Cullinane: Whether you are single or not, when it comes to making home decisions, there are a number of psychological barriers.  Here are three examples:
Loss aversion: We feel twice as bad about a loss as we feel good about a gain.  If we are selling our house now compared to selling it in 2006, for example, we suffer from the perceived loss, even if we can purchase a new residence for a lower price. Recognize this is how the majority of people think, and concentrate on the gain.
Hyperchoice: Most of us are living someplace because of a job, a parent or a significant other.  Now that we can move anyplace in the world, we suffer from "analysis paralysis" - too many choices.  Consider your "non-negotiables," narrow down your choices to three or four good ones, and choose.  There is no one perfect place, but many that will work out well.
Inertia: It's easier to do nothing than to do something, and we usually need a compelling reason to galvanize us to action. However, not deciding is still making a choice, one that might not be in our best interest.