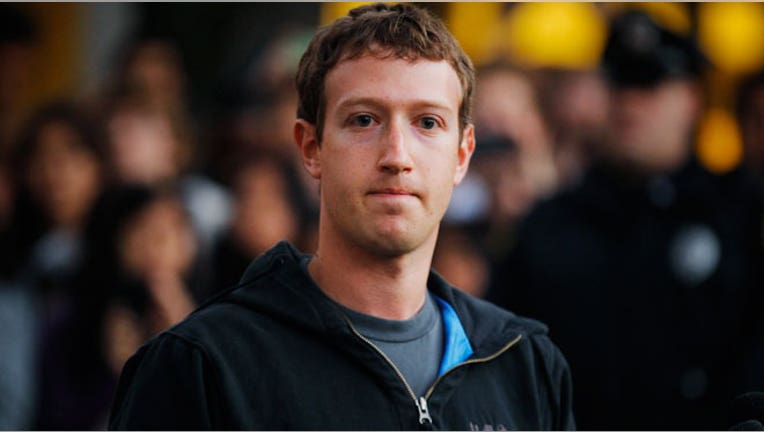 In Silicon Valley, entrepreneurs are joining the billion-dollar club at at a younger age than ever before.
Among the tech hub's richest 20-somethings are Facebook's (NASDAQ:FB) three co-founders, all 29, who are together worth $22.4 billion, according to data from ultra high net worth intelligence provider Wealth X.
Silicon Valley was flooded with overnight millionaires in May 2012 following Facebook's $104 billion initial public offering. Spending skyrocketed in the region, with executives in their mid-20's buying luxurious homes and expensive cars.
After a rocky year, Facebook improved its position in mobile advertising, allowing the stock to surpass its $38 IPO price for the first time. Its shares have rallied about 45% year to date, pushing the company's market cap to almost $94 billion.
Mark Zuckerberg, chief of the world's largest social network, saw his worth increase by $3.7 billion to $17.3 billion after Facebook's stock soared 24% on July 24 following much stronger-than-expected quarterly earnings.
Dustin Moskovitz – Zuckerberg's former roommate – saw his fortune grow by $1 billion to $4.2 billion – on the back of a rally in shares of Asana , the online shared task service company he leads. In addition, Chris Hughes, a Facebook spokesman until 2007, now publisher of New Public, saw his worth pop to about $950 million.
Rounding out the top five richest technopreneurs according to Wealth X, are cloud sharing service Dropbox's CEO Drew Houston, 30, who is worth about $610 million, and Nathan Blecharczyk, chief tech officer of vacation rental site Airbnb, worth $500 million.
Also making the list are 29-year old Kevin Systrom, CEO of Instagram, who is worth $420 million, and Snapchat co-founders, aged 22 and 24, who, together are worth  $420 million.
Tumblr CEO David Karp, 27, whose company was bought by Yahoo (NASDAQ:YHOO) in May for $1.1 billion, is worth $200 million.
The all-male list has together accumulated $25 billion in assets, mostly through growing their startups within the last decade. 80% of the men are based in California, further reaffirming the status of San Francisco's Silicon Valley.