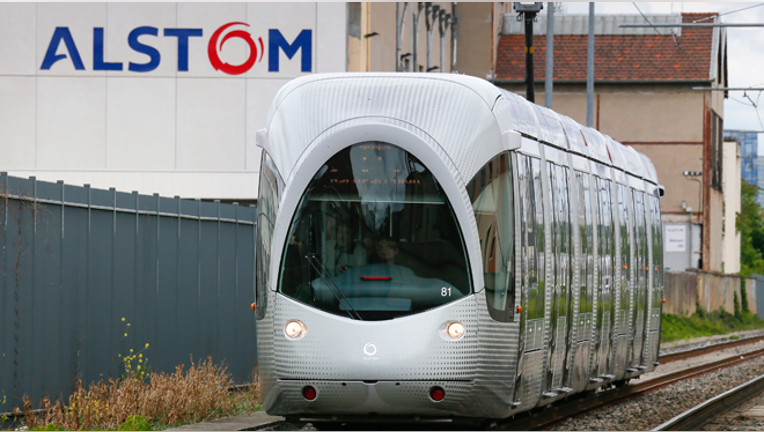 German engineering giant Siemens unveiled a long-awaited restructuring on Wednesday in a drive to catch up with more profitable competitors and said it would not be forced into a bidding war with GE (NYSE:GE) for the energy assets of French rival Alstom.
The Munich-based firm's Chief Executive Joe Kaeser has been working on the new strategy since taking power last summer following a boardroom coup that pushed out his predecessor Peter Loescher after a series of profit warnings.
Ahead of Kaeser's presentation at the firm's historic "Siemensstadt" site in Berlin, the company posted weaker-than-expected earnings for its fiscal second quarter, hit by charges in its energy business, and announced a series of smaller deals.
Siemens said it was buying energy assets from Rolls-Royce <RR.L> for 950 million euros ($1.32 billion) and transferring a majority stake in its Austrian metals business to Japan's Mitsubishi Heavy Industries <7011.T> for undisclosed terms.
As part of the overhaul, dubbed "Vision 2020" the company is taking out a layer of management by cutting back to nine core divisions, publicly listing its hearing aids business and separating out management of its healthcare business, a move several analysts said could be a first step towards a spin-off.
Asked about the future of healthcare, Kaeser made clear a spin-off was not on the near-term agenda, but suggested capital markets could be tapped in the future if big acquisitions were required.
The steps are aimed at strengthening Siemens' focus on electrification, automation and digitalisation -- processes to help industrial companies produce more efficiently. Taken together, they are expected to deliver productivity gains of 1 billion euros per year from the end of fiscal 2016.
Siemens shares, which pushed to a six-year high above 100 euros earlier this year, rose 2.2 percent to 94.9 euros by mid-afternoon, slightly outperforming the European industrials index <.SXNP> and German benchmark DAX <.GDAXI>.
According to Reuters data, the company still trades at a 7.3 percent discount to its major European peers on a 12-month forward EV/EBITDA basis.
ALSTOM & PUTIN
The revamp comes as Siemens mulls a formal offer for the energy business of French rival Alstom <ALSO.PA>, which is already the target of a bid from U.S. giant General Electric <GE.N>.
The French government views the GE bid with scepticism and has encouraged Siemens to enter the race despite lingering resentments between the European rivals over the German firm's attempt to snap up Alstom assets a decade ago when the French group was forced to accept a state bailout.
Kaeser said he had discussed a possible combination with German Chancellor Angela Merkel, whose government has sent positive signals about it, and would not be considering an offer for the Alstom business unless he was serious.
But he made clear that a decision to bid would "not be forced on us" and said Siemens, which has been given four weeks to study Alstom's finances before committing, would insist on full control of any assets it purchased -- perhaps a reference to France's desire for job guarantees.
Kaeser also expressed regret for referring to the crisis in Ukraine as "short-term turbulences" when he paid a controversial visit to Russian President Vladimir Putin in late March.
"The situation has escalated and I am very concerned about developments," he said. Siemens has a partnership with the Russian railway monopoly, suppyling high-speed trains.
Under former CEO Loescher, Siemens went on an aggressive drive for growth, leaving it lumbered with a complex portfolio of businesses.
Kaeser, 56, a 34-year veteran of Siemens who previously served as its finance chief, is boosting employee share ownership and trying to restore pride at a company that has lagged its biggest competitors in terms of innovation and profitability.
Siemens posted an EBITDA margin of 10.5 percent last year, falling short of Swiss engineer ABB's <ABBN.VX> 14.8 percent and
GE's 18.9 percent, according to Thomson Reuters data.
The presentation at the vast "Siemensstadt" industrial complex -- built in the early decades of the 20th century and site of Siemens headquarters between the two world wars -- is a sign of Kaeser's determination to take the company back to its proud roots. Siemens was founded in 1847 in Berlin as an electrical telegraph company.
CANADA TRANSMISSION HIT
For the fiscal second quarter ended March 31, total sector profit, or operating profit, came in at 1.57 billion euros on revenues of 17.45 billion, missing consensus.
According to a Reuters poll, analysts had expected profit of 1.7 billion euros on revenues of 18.1 billion.
Profit in the energy sector tumbled 54 percent to 255 million euros, largely due to 310 million euros in project charges related to two high-voltage direct current transmission (HVDC) projects in Canada.
Chief Financial Officer Ralf Thomas said he could not rule out further charges on the project over the course of the year.
"The scale of these ongoing losses is surprising - it remains the key weakness in the group, and despite management changes (removal of two divisional CEOs) the problems persist," said Morgan Stanley analyst Ben Uglow.
Kaeser acknowledged that the second quarter showed Siemens still had a lot to do to improve its operating performance.
Siemens confirmed a goal to increase earnings per share by at least 15 percent in the current fiscal year, but said it was no longer providing an operating profit target for the entire group, and instead offering margin target ranges for its individual divisions.