Should You Take a Working Vacation?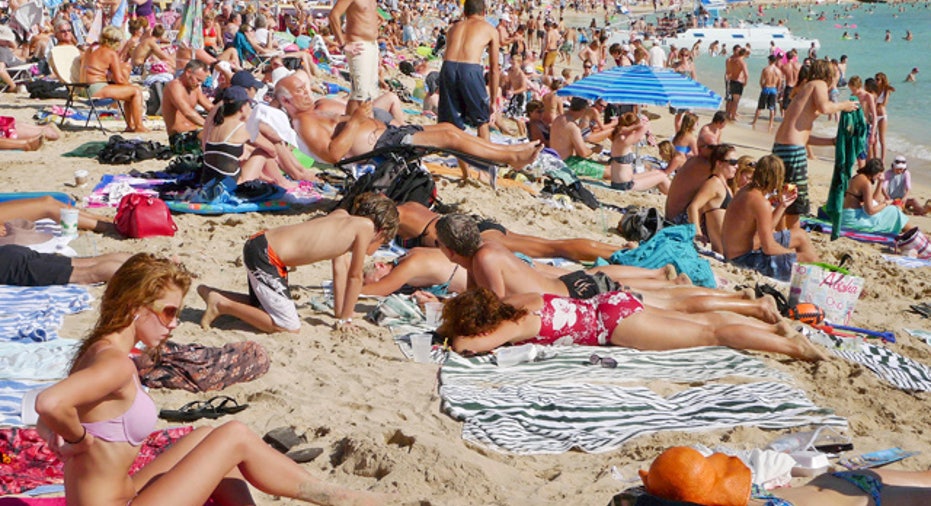 If you're like my husband, you don't go on any vacation without your laptop and Wi-Fi. He finds it hard to shut off when we travel, which sometimes makes me crazy. After all, I live for those days or weeks when I can turn off my work life and recharge with my family.
So who has the right attitude? My workaholic husband, or me, the happy-go-lucky vacationer?
While I'd like to say I'm the right one (I always am), I have to admit: it depends. Not every business is one that can be shuttered for a few weeks while you frolic on the beach. And not every business owner is comfortable leaving her company in the hands of others.
Here's what you should consider before deciding what's right for you.
Do You Have Someone You Trust to Run Things?
If you're a solopreneur, the answer is no. But if you have staff, consider who could fill your shoes while you're out. You need someone who knows what to do in case of emergency (not call you, hopefully) and how to handle customers and vendors in your absence.
This might be the ideal time for you to learn the art of delegation. Chances are, there issomeone you could hand the keys to. All it takes is a bit of trust.
Would Your Clients Freak Out if You Were Unavailable?
I always joke that I'll work if there's a "marketing emergency" while I'm out, but c'mon. When is there ever one of those? Never. So I don't overinflate my own importance. I let my clients know I'll be out, and I make sure to get all the work they expect done before I leave for vacation.
If you can clear your schedule, you won't need to do much, if any, work while you're out.
More AllBusiness.com:
The Top 25 Home-Based Business Ideas
10 Websites Where You Should Have Your Company Profile Listed
25 Frequently Asked Questions on Starting a Business
50 Inspirational Quotes for Entrepreneurs and Start-Ups
Can You Handle Being Away from Work?
Be honest with yourself. If the idea of being away from your baby (your company) makes you sick to your stomach, you're not going to enjoy your vacation. You might feel more comfortable checking in once a day. Not everyone wants to go work-free on vacation. If that's you, honesty is the best policy.
Will Your Business Suffer?
If stepping away from your business for a few days will cost you new opportunities or jeopardize existing relationships, it's not worth it. Get a plan to minimize the amount of work you do while vacationing; keep it just enough to keep everything running smoothly.
If You Can't Take Off Completely…
Make the most of the time you can take off.
Limit the number of times you check your email.
Set up your vacation autoresponder and let people know you have limited access to email.
Block off family time and work time so they don't bleed into each other.
Let your family know how much you plan to work.
Good luck with your vacation plans this year!
Susan Payton is the President of Egg Marketing & Communications, an Internet marketing firm specializing in marketing communications, copywriting and blog posts. She's also the founder of How to Create a Press Release, a free resource for business owners. Follow her on Twitter @eggmarketing.