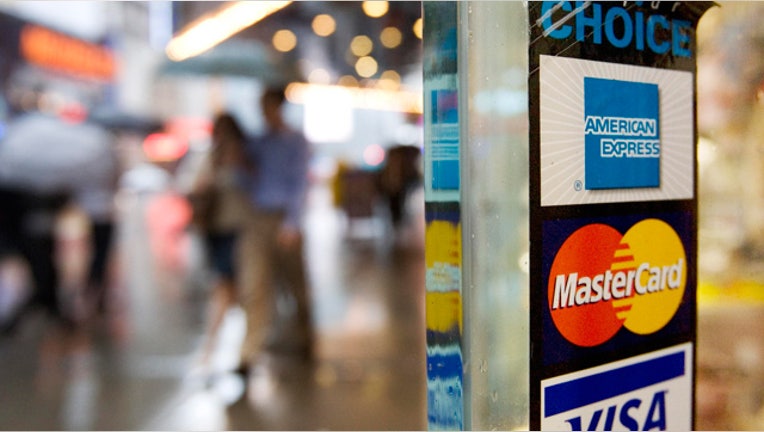 One question has become a standard part of the check-out process at many retailers: Would you like to open up a store credit card?
The cashier often follows up the question by detailing the benefits of the store card: cashback, a percent off today's purchase or exclusive sales. The savings can be tempting and the sign-up process tends to be quick and painless. But just because you can open a store-credit card to reduce your bill, should you?
To help make the determination about whether or not it's wise to take a retailer up on the offer of a new line of credit, here are a few things to consider:
Rates Tend to be Higher
According to Bankrate credit card expert Jeanine Skowronski, interest rates tend to be higher with store credit card cards—especially for those with less-than-pristine credit scores.
"These aren't the type of cards you want to carry a balance on" because of the high interest rates and other factors, she says.
However, borrowers frequently carry balances because impulse purchases put on the card often don't come with an instinct to pay for it immediately, she explains.
According to CreditCards.com's 2014 retail card survey, the annual percentage rate (APR) on retail cards also has climbed to 23.23%, more than 8% higher than the national average for general cards. The survey also shows that a user who puts $1,000 on an average retail credit card and makes only minimum payments would need 73 months – six years – to pay off the balance. And in the process, that shopper would incur $840 in interest fees.
"If you pay the balance off in full, if you're able to use the card in different places, it could be worth it to open it, depending on the deals and rewards structure," Skowronski says. "Although, I do feel like it's easy to miss a payment with these."
The Market is Big – and Getting Bigger
The market for store cards continues to expand. The CreditCards.com survey also shows that many retailers have expanded their card programs with new card options, additional discounts and other perks to keep people pulling out their plastic.
Data from the Federal Reserve shows that the market for private-label retail cards accounted for about $270 billion in sales last year. And of the top 100 retailers by sales volume, CreditCards.com's review includes data from the National Retail Federation showing that 36 of those top 100 retailers offer their own credit card programs.
Other Costs
Bob Hammer, founder and CEO of the R.K. Hammer card consultancy, says applying for any new credit card generates inquiries to the credit bureaus. "And that tends to lower the FICO score. Not necessarily by a lot. But if you're at the margin already, at 680 and now you'll be at 660, that's a big deal. You're approaching subprime territory, when you weren't before."
He adds that store cards also tend to have lower credit lines than more general cards, which means they can be easier to max that out, which then hurts the credit utilization ratio that is a main component to a credit score.
"I don't think it's a big deal for people who pay their bills on time," Hammer said. "And it's not a concern for those who don't have low credit scores. For those who do have low credit scores, it can be a big deal in terms of what it'll do to your credit, to the cost of credit and to the APR you end up paying."
The Benefits
Consumers should be judicious when opening store credit and know the rates, terms and fees before signing up for one. When used responsibly, experts say store cards can bring significant savings and rewards.
Store-brand cards offer better rewards to consumers who pay off their balance and the potential for big debts for those who don't, according to Hammer. "Is there ever a good reason to have one? Yes, if it's, for example, a premium brand like Nordstrom's," he says. "I don't think that's going to be too bad a thing. You're probably shopping in there a lot."
CreditCards.com's survey found plenty of tier-based loyalty programs using the promise of exclusive rewards to keep customers charging their purchases. By spending more money on store cards, cardholders can move up to different loyalty levels that include a variety of benefits and discounts. The survey identified Nordstrom and Macy's as two of the biggest stores using such programs.
Hammer recommends consumers take the time to learn about a card's rewards and how to best use the card for their spending habits.
"You want to look for a well-managed institution that has a card with awfully good benefits with it beyond just getting a new credit line for yourself."