Should You 'Friend' Your Credit Card?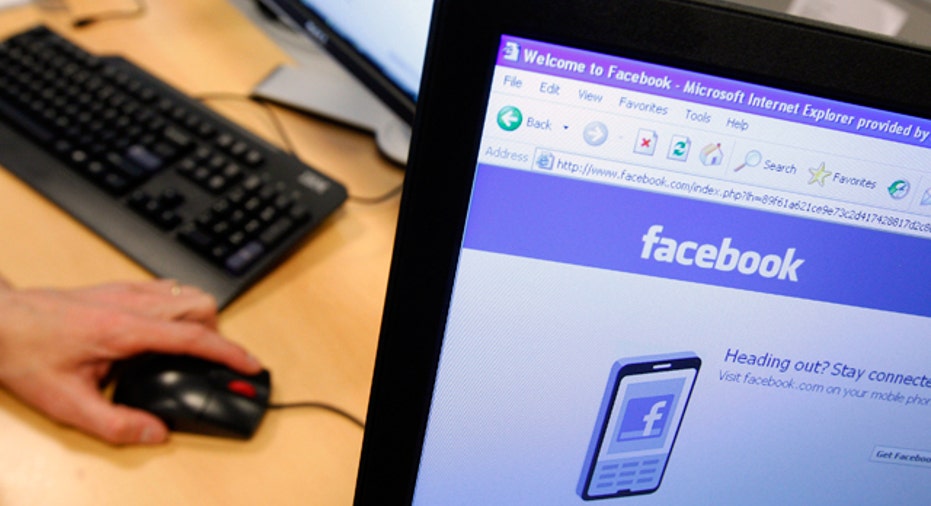 You might not think twice about "friending" your BFF from high school or "following" your favorite movie star. But "liking" your credit card company? Feelings aside, connecting with credit card companies on Facebook or Twitter could garner you some big rewards.
You could win free airline miles, pocket cash-back rewards, receive discounts on merchandise, or land a chance to meet a top TV personality, simply by using social media to connect with your credit card provider.
Free airline miles for sharing a photo
Giovanna Dimperio, a public relations account executive from Madison, Wis., says she never imagined "liking" her credit card company. But after getting a swift response after tweeting an account-related question to American Express, she connected with the company on Facebook, where she quickly became an ardent fan.
By sharing a vacation photo she received 5,000 Delta SkyMiles points, and she says it "made me want to check back in more." Dimperio then entered a contest each day for two weeks in the hope of winning 1 million American Express points.
"Never before would I think that I'd want to connect with my credit card company over Facebook, but when they have great deals and offers, it's hard to turn down," Dimperio says.
Credit card issuers warm up to social media opportunity
While connecting with friends, family members and even businesses via social media has become all the rage, many credit card companies have been slow to take part in the trend.
That's despite a recent survey by Synergistics Research Corp. of about 1,000 American adults, which found that about one-quarter have linked up with their credit card provider using social media. Facebook is by far the most popular, followed by LinkedIn, MySpace and Twitter.
"It boils down very simply to relationships," says Bill McCracken, Synergistics' chief executive officer. Many credit card issuers are seen as being remote institutions, so using social media is "a way to dig the roots in a little deeper in the relationship soil."
By not being involved in the social media arena, companies "miss the opportunity to get themselves in front of a lot of people. Why would you willingly give up a tool?" McCracken asks.
About one-third of those card holders surveyed said they chose to connect with their credit card company because of deals and special promotions, McCracken says. The card issuers offer their friends and followers "something that others won't get."
Discover offers referral bonus
One of the newest offers comes through the Discover card, with its Refer-A-Friend program. You can refer a friend through Facebook, Twitter or email, and if one of your friends applies and is approved, you'll get a $50 cash-back bonus, and your friend will get a $50 cash-back bonus the first time he uses a card. And the more friends you refer, the more rewards you can earn. You can refer up to 100 friends a year, says Discover spokeswoman Laura Gingiss, which would give you a cool $5,000 in cash.
Discover's social media fans also have been able to share tips on how to earn the most cash-back rewards, and join together in sharing financial tips and information, Gingiss says.
AmEx reaches 2M Facebook fans
American Express has made major forays into the social media arena, and has more than 2 million Facebook fans.
Leslie Berland, vice president of social media strategy and communications at American Express, says the company first became involved in social media by creating card member communities in the mid-2000s, and has grown its presence since that time. The goal is to make card holders "feel like part of a community."
The company has run a wide range of promotions and contests exclusive to its social media supporters, such as giving Twitter followers the chance to meet Conan O'Brien on his recent comedy tour.
While using social media opens credit card companies up to the public airing of complaints, Berland says it's worth the risk. Often card holders are just happy to have someone respond to their gripes. "The bigger mistake is not being present" in social media channels, she says.
American Express's latest venture is teaming up with Foursquare to allow card holders to "check in" to certain retailers and use their credit card to receive discounts. By linking American Express and Foursquare, the deals load to your American Express card, and by swiping your card you get statement credits, so there's no need to show your phone to anyone or print a coupon, Berland says. "It's all completely seamless."
Dimperio is looking forward to making use of Foursquare deals, and she's exactly the kind of customer credit card companies would like to have. "When you can tie into things I like, it makes me want to use the card more and more."
The original article can be found at CardRatings.com:Should you "friend" your credit card?