Should You Buy Life Insurance for Your Kids?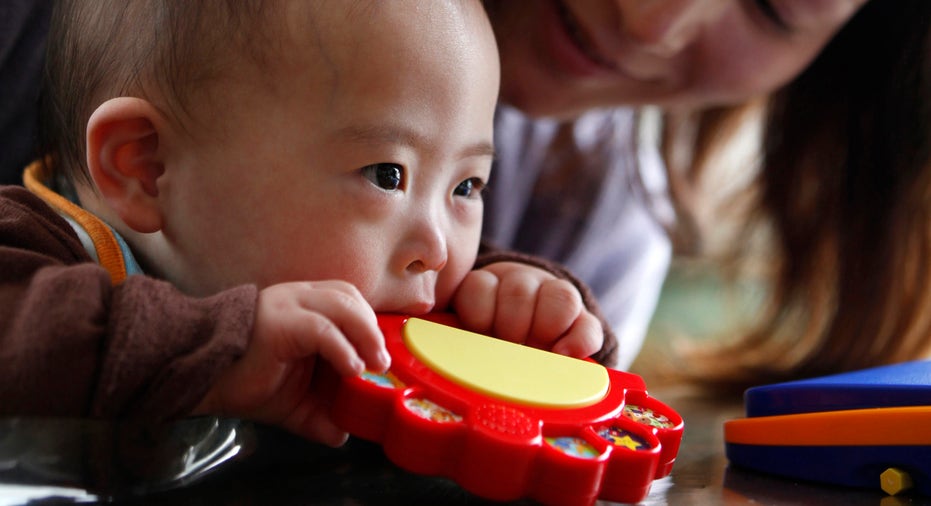 Life insurance can provide peace of mind, but for new parents, financial planners say taking out a policy on their child may not be the best way to spend their money.
There are situations where a policy on a child makes sense, but in most cases, experts say it's more important that the parents have life insurance.
"There are two reasons to buy life insurance: to replace wages [to protect others financially] in the event of premature death, or as a tax advantaged savings vehicle," says Jeremy Kisner, president of Surevest Wealth Management. "It is hard to make a good case that a child's death would create a financial hardship and there are better savings strategies for children."
Proponents and sellers of life insurance for children contend that having this protection in place will ease the untold emotional and financial burden if a child passes away.
Parents can take out a term life insurance policy on a child or children for as little as $2.50 to $6.25 a month, according to experts.  With a term policy, Bill White, vice president, life insurance and annuity product line leader at insurer USAA, says the insurance is added as a rider and once the child grows up, it can be converted to the child's own $100,000 policy. He adds that type of coverage would ensure if the unthinkable happened, the funeral costs would be covered.
Parents can also take out a permanent policy on a child, which is intended to last for the offspring's entire life. At USAA, this type of policy costs $30 to $40 a month for $50,000 of coverage.
"The reason we recommend this to parents is just because your child is healthy now, he or she may not be healthy in the future," says White. Purchasing whole life insurance locks in the rate and makes sure the holder has coverage in the future—even if the child falls sick. White notes that with a permanent life insurance policy, there is also a cash value the child could use as an adult.
While the idea of protecting a child in the event of an illness or providing a cash cushion later in life, some money managers argue there are better ways to do this than purchasing life insurance.
"You buy insurance strictly for risk protection," says Tony Steuer, creator of Insurance Literacy "Because it's mixing in two different types of financial products it's not taking the best of either one."
Buying life insurance as an investment made sense back in the 1940s when there were limited options, but today there are countless ways to grow money with relatively low risk taking, says Steur, pointing to an exchange-traded fund with low fees.
One instance where buying a life insurance policy on a child makes sense is situations where the parents are dependent on their child for their livelihood (think Miley Cyrus or other child stars). But for the rest of the parental pool, Kisner says life insurance can be an "OK" cash accumulation vehicle, but expect it to need 20 years to pay off.
Consider this calculation from Kisner:  If a parent bought Equity Indexed Universal Life on a child's first birthday for $200 per month for 20 years, the cash value would grow to about $88,000. The parent has paid in $48,000 in premiums and the net rate of return is 4.67%. If, however, the parent could only afford to pay for 10 years, the cash value would only be $27,000—meaning payment of $24,000, amounting to an only 1.94% rate of return.
"In general, if you have a 20-year time horizon, you are much better off putting the money into a moderate risk, global allocation mutual fund," says Kisner.  "This is better, more flexible and likely more lucrative cash accumulation vehicle."