Should Women Bother Trying to Raise Funds From VCs?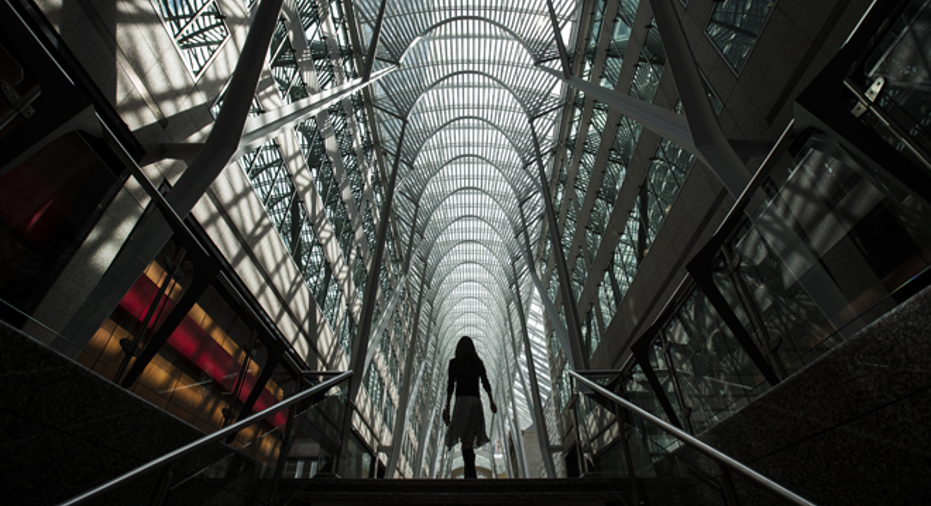 The business media hasn't been kind to venture capital funds in recent weeks. When the nation's most active deal maker stands trial for sex discrimination, the entrepreneurial community takes notice.
Kleiner, Perkins, Caufield & Byers did win the knotty case against fired employee Ellen Pao, but the case testimony and attention to industry partnership practices seems to uphold the impression that women are not especially welcome in top venture capital fund leadership roles, unless of course they start their own venture fund themselves.
The obvious next area of debate is the funding preferences of regional and national venture capital funds. Do women entrepreneurs get a fair shot at venture capital funding?
Recent statistics are hard to come, but women-founded or women-run companies represent well below 10% of transaction activity and far less when deals are measured by dollars invested. This means that women are not well represented at the big dollar "follow-on" or expansion-stage funding rounds that tend to super-charge companies to AirBnB, Facebook or Twitter status.
The VC community says that women don't tend to start businesses in high technology industries that are of interest to venture capital funds. They also don't pursue venture capital as much as men do, so their participation rates are bound to be lower. This is all true.
To help change these stats I spend a lot of time encouraging women to think big and not allow their lack of resources today to limit what their businesses can become tomorrow. I rarely have these same conversations with men.
I've also noticed that highly capable women don't think as ambitiously as men do about building the equity value of their business. As a result, they are less attuned to navigating toward the big payday for investors, their employees who might hold stock options, and of course themselves.
So what is my advice to women who are wary of VCs?
VCs make big dreams possible. If you have a business proposal that requires more than $1 million to develop a new product or service or expand an existing business, VCs should be on your radar as a prospective funding partner.
With venture capital, women don't have to accept some amount of personal liability for funding a business entirely with debt. This is especially important for 40+ women who may not want to put all their personal savings at risk for a venture that may not work out as planned.
And unlike the debt market which has become more restrictive since 2009, venture capital coffers are rich. According to the MoneyTree Report by PricewatershouseCoopers LLP and the National Venture Capital Association, venture funding increased 61% in 2014 to $48 billion. I'm also encouraged that there has been greater funding activity in the media, advertising, entertainment, retailing, financial services, ecommerce and Internet service sectors which may include more women innovators than popular male-dominated sectors like software.
Buck up. So what if too many VCs favor men-led companies over women-led companies?! It's no excuse to bow out without a fight. As the top decision-maker in a fast-growing company you will have to face tough challenges from employees, competitors, customers, vendors and funding partners from the day you startup until the day you sell your business.
The best approach to working with VCs is to show them you are a relentless competitor who can manage through adversity. Ask them to help you improve your strategies and introduce you to professionals and other resources that can boost your company's performance. VCs like to fund entrepreneurs who "get it." This means working together, not against each other in a suspicious way.
Present investment value. VCs exist to make money for their limited partners.  They like to buy-in low, in order to sell high. If you want a hearty handshake and a big check from VCs, prove that you can build the saleable value of your business. And you can!
There is a subtle but meaningful difference between a successful company and a successful investment. I get too many executive summaries and business plans that describe a new product or customer need with impressive detail but sidestep important financial metrics. Even worse, they never address the most obvious question investors think about as they read executive summaries. It is, "How will I get my money back with a sizable profit?"
Don't give up. The reason why women don't raise funds for their businesses on the best terms possible is they give up too soon. Receiving one or two "no's" from investors should not be the final word on your company's investment prospects.
Usually, adjusting presentation details and fine tuning solicitations to funds that are most inclined to invest in your industry within your geographic area can make all the difference. VCs are also more receptive to reading executive summaries if they come to them from someone within their professional network. I'm not talking here about a generic LinkedIn introduction, but referrals from their professional colleagues or other entrepreneurs who were backed by the fund. Venture capital funds always list their "portfolio companies" at their websites, making it easy to construct ecosystem introductions.
The last thing I usually say to women in coaching sessions is you can raise funds from VCs. You just have to believe in yourself as much as I believe in you.
Susan Schreter is a veteran of the venture finance community and entrepreneurship educator. Follow Susan@startonpurpose.com.