Should We Move Prepaid College Tuition Plan?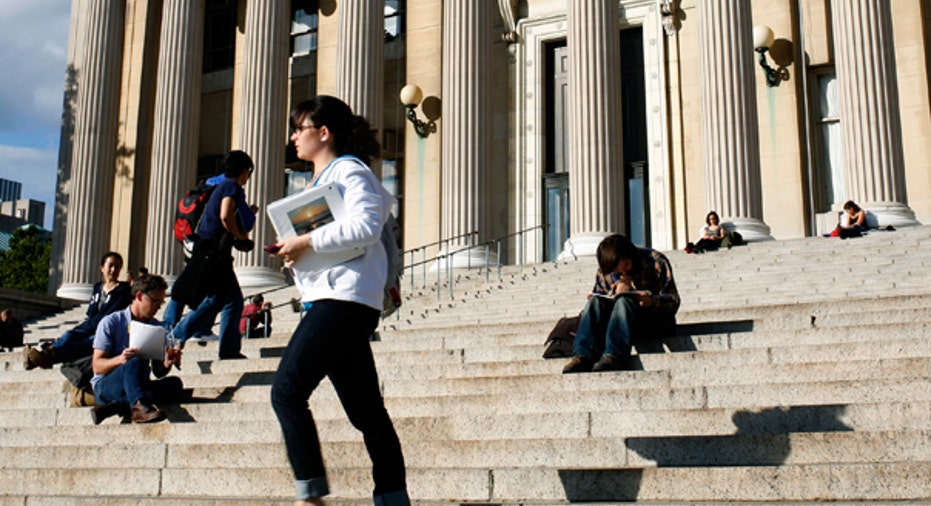 Dear Dr. Don,
I have two daughters, ages 11 and 12, and I have completed paying for two years for them at a community college and two years at a four-year university through the Florida Prepaid College Plan. We have since moved out of Florida, and my daughters are not likely to attend a Florida college. Should I cancel those accounts and place the money where it will increase in value? If so, what do you suggest? Or should I just leave the accounts alone? Each account has about $7,000 invested in the plan.
Thank you,
-Pam Poses
Dear Pam,
Your situation is why parents sometimes shy away from prepaid tuition plans. That's too bad because they often work out just fine, even for the student who no longer lives in-state. Your children don't have to become Florida Gators or Fighting Owls (my school -- Florida Atlantic University) to benefit from your investment.
With the Florida Prepaid Tuition Plan, the beneficiary may simply complete a transfer form to use their Florida Prepaid College Plan benefits at any private or out-of-state college or technical school that is an eligible educational institution. The Florida Prepaid College Board will transfer an amount that is equal to the average rates payable to state universities and colleges in Florida under your beneficiary's plan.
Withdrawing the money isn't your best move. You'll pay a $50 cancellation fee for each account, and the distribution can be considered a nonqualified withdrawal with income tax implications. If you want to move the money, you'd be better off doing a rollover to another state's plan. Some states will even grant you a state income tax deduction for the rollover contributions.
A rollover out of some state plans can be a tax nightmare because you have to pay back any state tax breaks you received on the initial contribution. But you don't have to worry about this in Florida. Because Florida doesn't have a state income tax, it doesn't offer tax deductions or credits on contributions to these plans by state residents.
Florida tuition rates have been increasing at a pretty fast clip over time. I'd argue that you're better off keeping this money invested in the Florida Prepaid Tuition Plan, growing with the tuition increases, than you would with a rollover into another state's prepaid tuition plan or a college savings plan. It also helps that the state of Florida financially backs its prepaid plans.
Get more news, money-saving tips and expert advice by signing up for a free Bankrate newsletter.
Ask the adviser
To ask a question of Dr. Don, go to the "Ask the Experts" page and select one of these topics: "Financing a home," "Saving & Investing" or "Money." Read more Dr. Don columns for additional personal finance advice.
Bankrate's content, including the guidance of its advice-and-expert columns and this website, is intended only to assist you with financial decisions. The content is broad in scope and does not consider your personal financial situation. Bankrate recommends that you seek the advice of advisers who are fully aware of your individual circumstances before making any final decisions or implementing any financial strategy. Please remember that your use of this website is governed by Bankrate's Terms of Use.