Should Twitter Follow Chris Sacca's Advice?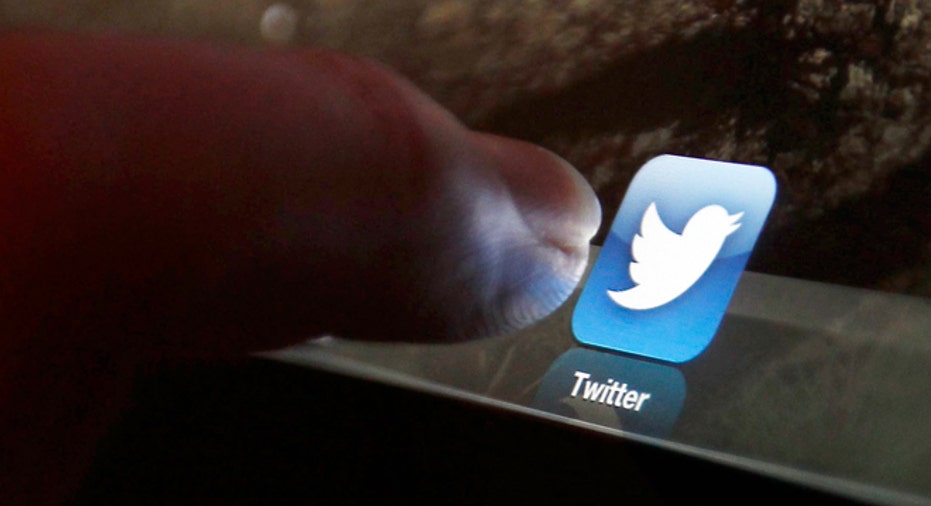 On Wednesday, billionaire Super Angel and early Twitter (NYSE:TWTR) investor Chris Sacca posted an 8,500-word manifesto outlining how the social media company can and should fix its chronic user growth and engagement problems. The question is, should the company do his bidding?
Activist investors are known for that sort of thing but certainly not long-time, long-term venture investors who've been with the company since day one. To say that's not a typical occurrence in Silicon Valley is not just an understatement. It simply doesn't happen. But then, there's nothing typical about Sacca.
After participating in Twitter's first round of funding in 2007, the former lawyer raised more than $1 billion and accumulated enough shares to become its largest outside shareholder by the time of its 2013 IPO. Investors in his fund, Lowercase Capital, made $5 billion on Twitter alone, according to Forbes.
Fast-forward two years. Today, Sacca boldly proclaims, "I bleed aqua." He is unabashedly obsessed with Twitter and perhaps its most enthusiastic outside shareholder. And yet, he more or less steals the show by issuing this massive missive just hours ahead of the company's annual shareholder meeting.
Maybe this is a sign of things to come, but, at the moment, it's a bit unclear how the company should handle this unique situation.
The problem is this. While Sacca's essay appears to be a well-intentioned attempt to help solve the company's core issues, you can't ignore its underlying key message: he doesn't think management has done a very effective job of positioning and running the company. And that should be concerning to CEO Dick Costolo and the board.
First, Sacca points out that "user growth has stalled," the site has lost "almost one billion users," investors are losing faith in management, and for most people the product is "hard to use," "scary" and a "lonely" experience.
Then he offers a dizzying array of new product features, additions and changes that he says will solve everything. "Hundreds of millions of new users will join and stay active on Twitter, hundreds of millions of inactive users will return to Twitter, and hundreds of millions more will use Twitter from the outside …," he says.
And by the way, accomplishing all that "isn't hard and there are obvious, concrete steps to fix it all," he says. "Done right, countless users new and old will find Twitter indispensable, use Twitter more, see great ads, buy lots of stuff, and make the company much more money along the way."
Given Sacca's shareholder position, this has to be taken seriously but exactly how is not obvious. In a nod to the style of his memo, here's what I think works and doesn't work about his advice, and how Twitter should take it:
What Works
I think Sacca stated Twitter's issues with remarkable clarity and uncanny accuracy, although I feel more strongly that Twitter's premature IPO added undo pressure to the company's as-yet unproven growth model. In any case, he definitely nailed the problem statement right on the head.
He explains why Periscope – the live video streaming startup Twitter acquired in March – will be huge. I couldn't agree more. It was a brilliant acquisition by CEO Dick Costolo, as explained in last month's ValleyBeat column Can Periscope Save Twitter? 
What Doesn't Work
Given his deep insights and relationships with company insiders, I'm sure Sacca's numerous product and technology suggestions are all well conceived. Nevertheless, by presenting them not as ideas but as obvious fixes that are guaranteed to work has a grandiose feel that's sort of concerning.
Yes, he ranks third on Forbes' Midas List of top tech investors. Yes, he's made some uncanny investments in Uber, Instagram, Kickstarter, Twilio, Lookout, Automattic, Medium and others. Clearly, he's a prodigy in terms of early investing. And yes, he's Twitter's number one fan. But product development is another matter entirely.
While Sacca's clearly made a herculean effort to present what he believes will work, it would mean a massive overhaul of the product and that's a lot to swallow all at once. I think Twitter's management should take his suggestions for what they are: big ideas from a big investor, a highly engaged user and a very smart guy. No more, no less.
That said, I don't think Sacca intends for his suggestions to be taken lightly. In an on-air interview on Wednesday, he said in no uncertain terms that if Costolo either isn't on board with his ideas or can't get the job done, he believes the board would act decisively, implying the CEO would be gone.
He went on to say that Microsoft (NASDAQ:MSFT), Facebook (NASDAQ:FB) and Google (NASDAQ:GOOG) would all make great suitors, adding that acquiring Twitter would be "a fantastic use of Google's cash."
On an interesting side note, Sacca drew a sort of equivalence between himself and Costolo in an earlier post. He said they both invested in the first outside funding round, were both advisors to the company, and then Costolo went on to become CEO. Maybe I'm reading into this, but it did sound as if Sacca has some regrets about how that turned out.
Where to Go From Here
Sacca may say he's not an activist investor, but he could have fooled me. He may not see himself that way because he has been on board since day one and seems intent on maintaining his position in the stock, but, from a practical standpoint, that's how Costolo and the board should view him.
What that means is he's been outside looking in for too long. I think it's time to bring Sacca into the fold and see if they can work together. Perhaps they should consider putting him on the board. Regardless, it's probably a good idea to act before things get any more tumultuous than they already are.