Should Birchbox be Worried About Sephora?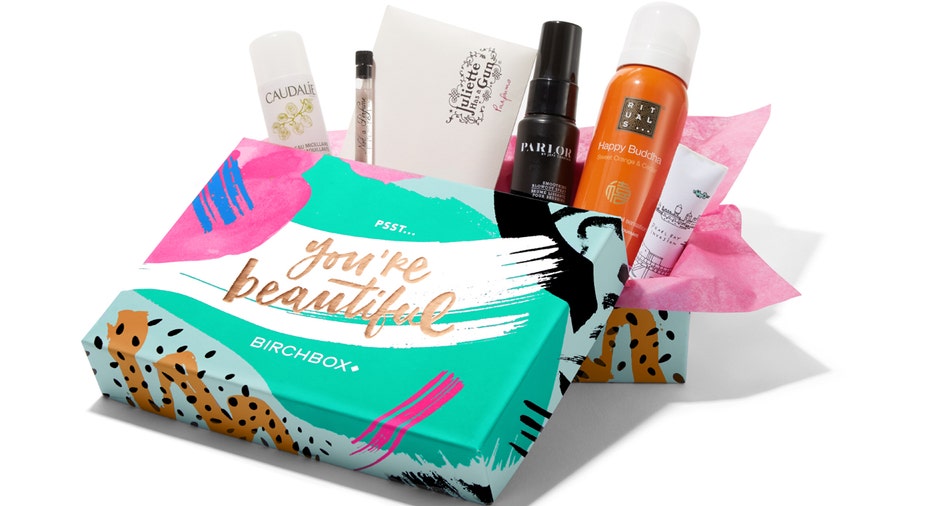 Sephora is stepping into the subscription box market, leaving many to wonder if beauty box pioneer Birchbox should be worried.
"Play! by Sephora"  launched in limited distribution this month in the Boston, Cincinnati and Columbus markets, and is expected to roll out nationwide in 2016.
At $10 a month, subscribers receive a box of six deluxe samples, "along with an exclusive PLAY! BOOK — packed with helpful advice — and a PLAY! PASS to redeem in store for a free one-on-one learning session with a beauty expert," according to Sephora's website. Each box is curated around a certain theme like "Secrets to Dewy Skin."
A spokesperson for Sephora declined a request for an interview from FOXBusiness.com.
Liz Cadman, founder of My Subscription Addiction, a blog for news and reviews of subscription services, says bigger companies are starting to enter the subscription world as a way to maintain their customer base.
"Long-term Sephora will be a major player in the arena; they have that name recognition."
Cadman added that My Subscription Box's announcement of the Sephora box was the site's most shared post of all time.
The LVMH-owned Sephora has 1,900 stores worldwide. In 2007, it launched the "Beauty Insider" program to reward loyal clients, followed by V.I.B. (Very Important Beauty Insider) in 2009. It stands to reason, then, that Sephora would have little trouble gaining traction in the subscription box market.
How does Birchbox, Sephora's most obvious competitor, feel about the beauty retailer's entrance into the space?
"A huge beauty retailer seeing this [subscription service] as an opportunity for them validates what we've done," said Birchbox CEO and Co-Founder Katia Beauchamp.
The company, which just celebrated its five-year anniversary, has one million subscribers in six countries. In 2012, Birchbox Man launched and in 2014, Birchbox opened its first brick-and-mortar store in Soho, New York.
"It's ironic – the five-year number we projected was what we reached in seven months," Beauchamp said.
Unlike Sephora, Birchbox prides itself on not catering to the "beauty junkie" demographic. That is to say, it focuses on women who have a more casual relationship with beauty or are perhaps even intimidated by the beauty aisle.
Subscribers create a "Beauty Profile" once they sign up for the $10-a-month service, allowing for a custom-curated box each month. The goal is to drive customers to the Birchbox e-commerce shop, where they can choose from over 800 beauty, grooming and lifestyle brands.
Birchbox subscribers earn points that can be redeemed toward an order on the e-commerce site by reviewing their samples every month, inviting friends to subscribe and sharing their box on social media.
Beauchamp says the subscription model is "a natural evolution to the e-commerce industry," because it personalizes the shopping experience as well as adds value for the consumer.
That being said, one of the brand's goals going forward is to add more brick-and-mortar stores across the U.S. to complement the online shopping component. Different from Sephora, the layout of the physical stores will arrange products by category (eyeliner, moisturizer, etc.) as opposed to by brand.
As Sephora moves into the subscription space and Birchbox increases their brick-and-mortar presence, will consumers have to choose between the two?
"Our average user has seven subscriptions and 12 more on their wish list," said Cadman.
She added that many women will subscribe to both boxes and that there is room in the beauty category for Sephora and Birchbox to co-exist without one infringing on the other's bottom line.
For those undecided about which box or boxes they should invest in the future, Cadman suggests looking at reviews of the last three months' boxes.
"Would you have been happy paying for those items?" she said.