Should All Job Seekers Have a Personal Website?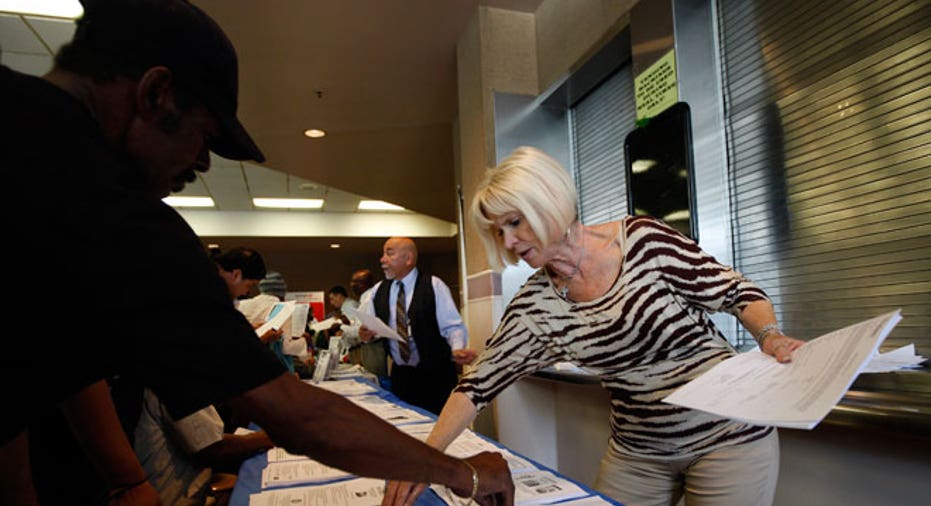 Last year, when Mitch Canter, 30, of Franklin, Tenn., decided to look for a new job, he immediately created his own site at MitchCanter.com.
"I'm a web developer/designer, so I engineered my site to look exactly like my paper résumé," he says. "I figured that having a site with my name as the URL would make it super easy for people to find me and reach out."
Just four months later, when a friend passed along his name to the company, the person who is now his boss googled "Mitch Canter," and one of the first things that popped up was Canter's site. "He called me in for an interview and told me that he was looking for someone with the skill set that I had mentioned on my site," Canter says.
As it turns out, Canter is more strategic and ambitious than most. According to recent surveys, only 7% of the general population—and 15% of millennials—currently have a personal website.
We checked in with a career coach and two web marketing experts to find out how having a personal website can help your career. In the age of LinkedIn, do you really need one? If so, why, and how much should getting a URL of your own cost you?
RELATED: No Promotion in Sight? Here's What to Do Next
Does Everyone Need a Personal Site?
Among many career experts, the verdict is that a personal website can meaningfully enhance your job search.
"Having a website can help employers see that you are knowledgeable about current technologies," says Donna Schilder, a leadership and career coach based in Long Beach, Calif. "It also gives an employer an additional experience of you. It adds dimension to their understanding of your skills and personality."
In fact, for certain jobs, having a personal site is a must. "If you're self-employed or you have a job where showing your work makes a difference—like if you're a photographer, fashion designer, hair or makeup artist, advertiser, architect, landscaper, etc.—then it's important to have your own site," says Schilder. That way, you can present a portfolio of your best work.
And while a personal website can help anyone get employed, it can be especially beneficial for millennials. A website "allows [young people] to showcase their true talents, be found online by recruiters, and invest in their careers long-term," says Dan Schawbel, the managing partner of Millennial Branding and author of "Promote Yourself: The New Rules for Career Success."
How Can a Personal Site Change My Career?
Having a personal website can boost your professional development in a few key ways:
1. People will take you seriously. "It greatly improves your credibility," says Dianna Huff, a web marketing strategist based in Plaistow, N.H.
2. You're accessible. It becomes easier for potential recruiters, hiring managers and clients to contact you. Take Zach Everson, a 38-year-old writer. "When I was a Louisville-based travel writer, if an editor searched for 'travel writer in Louisville,' I was the top result," he says. "Many of my best gigs came after clients found my site via an internet search and checked out my portfolio."
3. You can craft your image. You get to tell the world who you are (or who you want to become) in your own words and share your most impressive achievements/talents. Think of it like a "greatest hits" album. If there's a piece of work that you're not particularly proud of, it doesn't have to go on your site. Or if you're trying to phase out X and do more of Y, downplay X and play up Y.
4. You can sell yourself. If you've gotten media attention, a personal website is a place where you can house articles and videos, says Huff. You can also list any awards you've received.
How Do I Build My Own Site?
Don't stress: The good news is you can make an impressive site with zero coding skills. Many platforms provide a template that's very user-friendly—you pretty much just fill in the blanks.
On the other hand, if you want to create an advanced, customized site, that's when it might be time to hire web developers and designers.
Whichever path you choose, the first step to creating a personal site is purchasing your domain name. Do it now—even if you're not able to build the site right away. Otherwise, someone might snap up your ideal URL. The best name for your site would be: FullName.com. (Don't use .net, .us, .info, etc.) Find available domains on sites such as GoDaddy, HostGator or FatCow. If you have a common name, consider adding your middle initial or middle name to distinguish yourself from others who pop up on Google. A domain name generally costs $5 to $20 a year.
When it comes to building the site, here are three ways to go about the process:
1. Use a free tool such as WordPress (though you'll need to pay roughly $3-8 a month for hosting). Start by selecting from among hundreds of themes and customizing it with fonts and colors of your choosing. Alternatively, you can also use a relatively inexpensive site such as SquareSpace, which lets you choose from existing design templates and create a readymade site. It costs $8 to $24 per month and includes hosting.
2. Hire a college student. Look on sites like internships.com or elance.com, or reach out to the director of the computer science program at a local college. Once you find someone, you can negotiate a price based on his or her level of experience. You can also choose to pay per hour or individual task, or pay one sum for the entire project.
3. Recruit a professional web designer. Search for people who do what you do for a living and take note of personal sites that you like. Often at the bottom of a site's home page, the name of the web design company is cited. Note that prices are all over the map. Schilder has hired people to build sites for as low as $300 and as high as $6,000. Although hiring a developer or designer is the priciest option, it's largely an upfront, flat fee.
What Should I Put on My Site?
You definitely need:
1. A bio: A bio should be a few paragraphs long and include your full name, job title and any credentials.
2. A professional photo: "If you see a blank page with no human picture, it doesn't connect," says Schilder. Get a pro to take your picture in a flattering, work-appropriate outfit. No blurry iPhone selfies.
3. Contact information: Schilder and Huff suggest putting your e-mail address and phone number at the top or bottom of every page and having that information listed again on a separate contact page. Make it easy for someone to reach you.
4. A portfolio/services/products tab: Make this separate from other pages. "If everything is jumbled together on one page, you may confuse people," says Schilder. Explain clearly and succinctly what problems you can solve, what services you can provide and/or what products you sell. If you're not sure, look for profiles of other people in your industry you admire, whether on personal websites or LinkedIn, and get ideas from their descriptions.
You may also want to consider adding a résumé, testimonials from people you've worked with, and a blog that you update at least weekly.
RELATED: 8 Traits You'll Find in Every Fearless Job Hunter
What Are Common Pitfalls to Avoid?
1. Don't forget to renew your URL. You usually have to renew every year or every few years. The company typically e-mails you an alert, but don't take any chances. Schedule a reminder on your calendar so you don't forget.
2. Hire a proofreader. Ask someone to check your site for spelling and grammar, and review the tone.
3. Check for broken links. Do this at least once a month.
4. Use a simple, clean design. Nothing says "I made this in 1996″ quite like a ridiculous font or splashy colors. WordPress and SquareSpace both provide templates, but it's up to you to choose the font and color scheme.
5. Make it easy to navigate. Do a soft launch. Show your site to five to 10 people before it officially goes live and ask them to point out any problems. What might seem obvious to you could be puzzling to someone else.
6. Place important things high. The content that you put "above the fold"—as in, whatever you see before you have to scroll down—is what's viewed the most. So make sure your most impressive stuff is up high and not buried at the bottom.
LearnVest's mission is to help people feel amazing about their money.