Short Sales May Suit Patient First-Time Buyers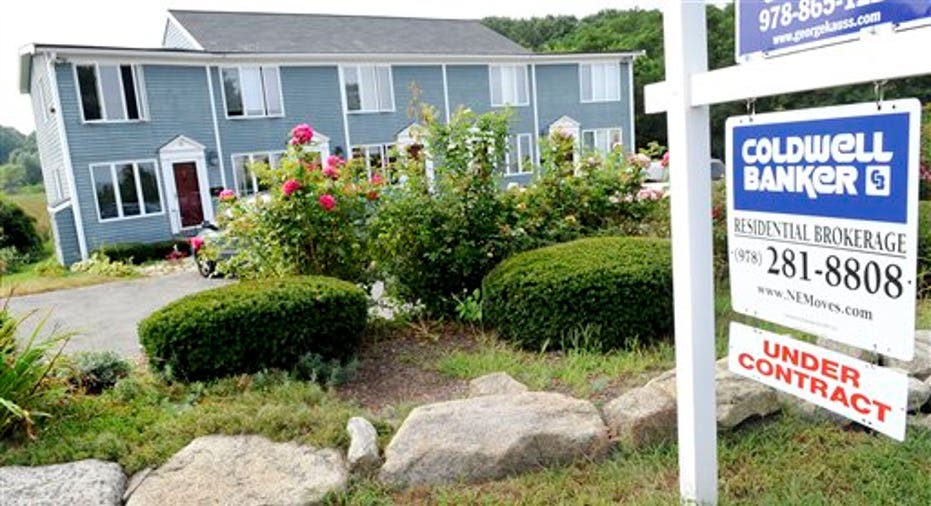 A short sale could fit the bill for a first-time homebuyer who has patience.
In a short sale, the lender allows the home to be sold for less than the mortgage balance. As a result, prices often are affordable. On top of that, today's mortgage interest rates are low. But short sales are complex and can take a lot of time.
Short sales are complicated because the final price must be approved by the both the home seller and the seller's lender. So short sales require extra time to move from an offer to a settlement -- sometimes as long as six to nine months.
"In general, first-time homebuyers should definitely consider short sales because they offer a terrific opportunity to get a great house at a discounted price," says Paul McDonough, a Realtor with Weichert Realtors in Randolph, N.J. "The only drawback is timing because some banks are still notoriously slow at approving an offer. Buyers who need to move within a specific timeline because their lease is expiring or a school schedule may not want to make an offer on a short sale."
According to CoreLogic, short sales represent about 8% of all home sales in 2011.
First-Time Buyers and Successful Short Sales
Christina Griffin, a sales associate with Coldwell Banker Residential Real Estate in Tampa, Fla., says first-time buyers are often less patient than move-up buyers, and don't want to wait for a short sale to go through.
According to the monthly Campbell/Inside Mortgage Finance HousingPulse Tracking Survey, the share of short sales purchased by first-time buyers dropped to 40% in August 2011 after peaking at 54% of all short sales in November 2009.
"A short sale can be a great way to get an undervalued property, but buyers need to make sure that both agents, including their buyer's agent and the listing agent, are experienced with short sales," says Mike Cuevas, a Realtor with Exit Realty in Chicago. "I always recommend that buyers put in a drop-dead date into their contract, such as allowing the lender 30 days to approve the offer, because this puts pressure on the listing agent."
First-time buyers should interview real estate agents to find a buyer's agent with short-sale experience in addition to a deep knowledge of the local real estate market, so they recognize the value in a specific property. Griffin says buyers should choose an agent with experience in their price range, so they will know whether the offer is in line with current market conditions.
McDonough says, "Buyers sometimes think they should never pay full price, but they need to be realistic and recognize that a short sale may already be discounted. Short sales are generally a bargain because the sellers are motivated and want relief for their financial situation, and most banks are motivated to accept an offer. But sometimes the short sale is already priced below market, so a low offer may not be approved."
Short Sale Pitfalls
In addition to the uncertain timing of a short sale settlement, buyers must be aware that the homes are typically sold as is, meaning the seller won't make repairs.
"I recommend that buyers have a home inspection, even before the bank approves the offer, so that they have an opportunity to get out of the deal if the home has defects," Cuevas says.
A home that needs repairs may not qualify for Federal Housing Administration financing, which is popular with many first-time homebuyers because of the low 3.5% down payment requirement.
"Buyers should have their agent find out about the condition of a property, so they can estimate whether FHA financing will work," McDonough says. "FHA rules have stricter definitions of livable condition, but if the home is in good condition, it should be approved. If the home needs repairs, buyers can opt for FHA 203(k) financing to wrap repair costs into their mortgage."
McDonough says buyers with conventional financing and at least 5% for a down payment will be in a better position for a short sale approval because they are considered less risky borrowers.
"The biggest risk for buyers, besides timing problems, is that they may put in an offer on a short sale, become emotionally attached and then the deal falls through," says McDonough. "Some buyers know they don't have the risk tolerance for that experience."
As with any other home purchase, buyers should be both financially and emotionally prepared for their purchase with a preapproved mortgage, cash for a down payment and plenty of patience.