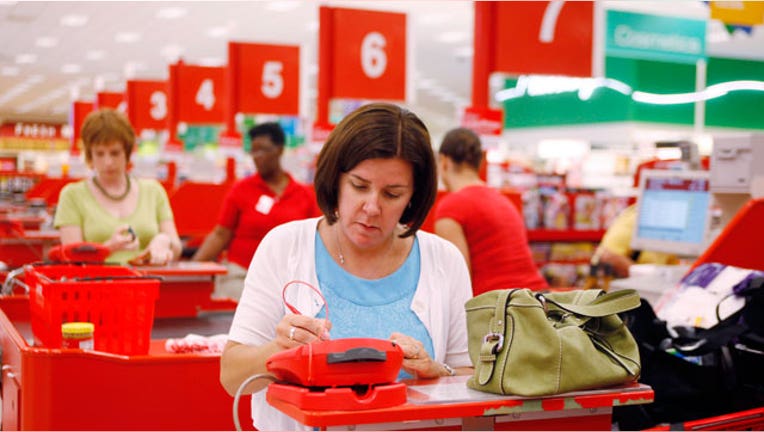 Target's (NYSE:TGT) invasion of Canada may not be living up to high expectations so far among shoppers, according to a recent customer satisfaction survey.
The U.S. discount retailer went north of the border in March to start a rapid expansion. About 124 former Zellers locations—whose leaseholds were purchased by Target in 2011—are slated to become Target stores by the end of this year. Target Canada has 68 stores open for business, with another 23 coming in the fall.
In response, retail giants like Wal-Mart (NYSE:WMT) began bolstering their Canadian operations to prepare for the increased competition.
Target's first foray outside the U.S. was first met with a significant amount of fanfare and store traffic, but the report from Forum Research indicates that customers may have become less enthused with the new entrant.
The customer satisfaction survey rated Target at the bottom of a list of major Canadian retailers. The retailer scored an average of 2.7 out of 4, compared to Costco' (NASDAQ:COST) 3.5, and Walmart's 3.1.
Target fared better when the survey was last conducted four months ago. Only 27% of respondents said they are "very satisfied" with Target, down from 32% in April. Meanwhile, 62% are very satisfied with Costco, and Walmart upped its performance by one percentage point to 40%.
Target spokeswoman Lisa Gibson said new entrants tend to score lower on customer satisfaction. The retailer has seen "marked improvement" since launching in Canada and "feels very good" looking at its own research, she added.
The survey also said Canadian shoppers have complained that Target stores have been low on inventory and prices remain cheaper across the border, where many Target fans would go before the grand opening in Canada. In addition, Target stores in Canada don't have the fresh food offerings found in many U.S. locations.
According to Gibson, many products and brands sold at stores in Canada are priced on par with U.S. stores, and the company continues to reinforce value through its price-match and loyalty programs.
"We've also received a lot of positive feedback on the stores themselves, how clean and bright they are," Gibson said.
The Minneapolis-based company is expected to report second-quarter earnings on Wednesday. Target's first-quarter profit dropped 29% amid weaker sales, and the retailer lowered its full-year outlook as a result.
Shares were up 16 cents at $68.31 in late afternoon trading Monday.