Shop Smart & Save More on Groceries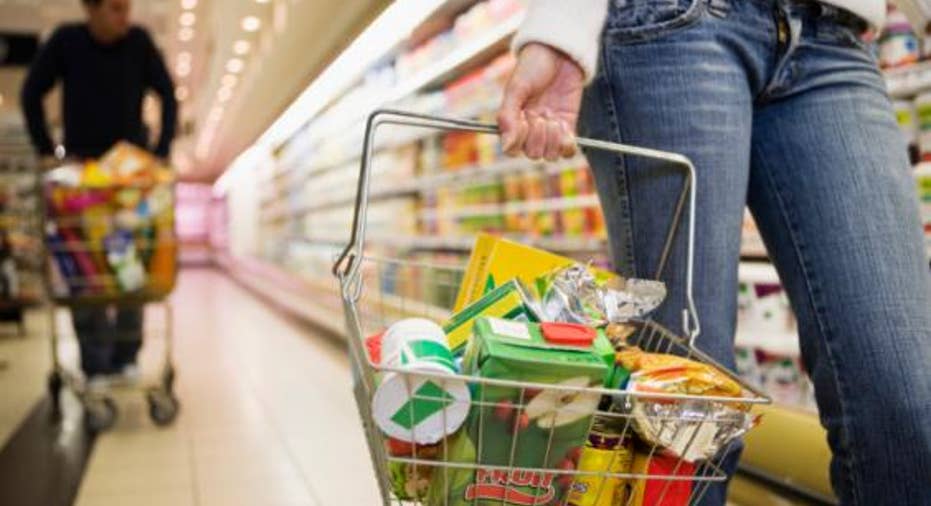 Planning to bring home the bacon? Good luck, bacon prices are up 14 percent from two years ago. And, that's not the only item in your grocer's aisles that is rising in prices. Fresh fruit prices are on the march, as are avocado prices. Thinking you'll skip the high prices of steak and have a pork chop instead? Forget it. Pork chops prices are obscene and so is the lowly ground chuck. Fortunately, there are ways to save. Tod Marks, senior projects editor at Consumer Reports, gave me his best ideas.
Marks says you don't have to spend every weekend cutting coupons to save and offered some great strategies for getting the best prices on darn near everything. Start by getting your favorite store's loyalty card. This allows you to access to special offers that you might otherwise not get. It may sound like a small thing, but chains like Safeway and Stop & Shop offer gas discounts when you sign up.
Simple changes can make a difference. Marks recommends buying bagged produce, like apples or potatoes, and multipacks of items like soap and soda, to save as much as 36 percent. (Just make sure you can use all those apples before they go bad!)
Avoid stopping at the drug store for a last-minute gallon of milk. According to Consumer Reports, there are better places to pick up the item on your grocery list you forgot. Dollar stores are carrying a larger proportion of food items, as much as 66 percent of their sales, and savings can be dramatic. Consumer Reports price differences of as much as 28 percent.
If you like to use apps to shop, Marks recommends an app called "Boxed," which helps users find the best prices for bulk shopping. Also, "Checkout 51" locates the best items for cash back offers.
Otherwise, shop smart. Shopping advocates advise you trust, but verify. If something is advertised as a good deal, break down the per unit prices and make comparisons with other stores.
We'll have more from Marks tonight on The Willis Report at 5pm ET on Fox Business.