Shop Owners Prep for Small Business Saturday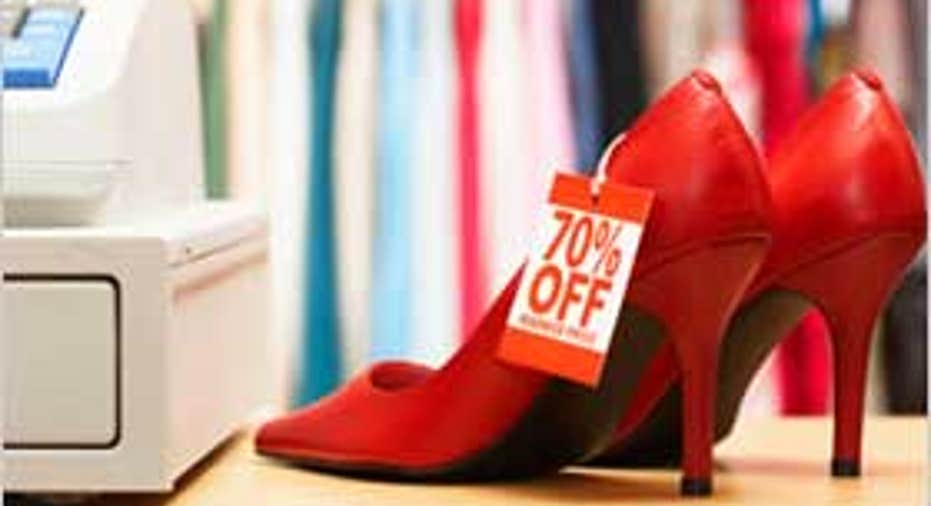 While shoppers will be lining up outside shopping malls and major retailers like Target (NYSE:TGT), Best Buy (NYSE:BBY) and Wal-Mart (NYSE:WMT) around the country to snag deals this Black Friday, small business owners are hoping they will shop local with the same gusto the next day.
This Saturday, Nov. 26  marks the second annual Small Business Saturday, a national initiative to support local businesses on one of the busiest shopping weekends of the year.
American Express Senior Vice President  Mary Ann Fitzmaurice said 89 million customers are expected to shop small this weekend. Last year, small businesses experienced a 28% lift in sales during Small Business Saturday compared to 2009.
"Customers are looking for the best price, and everyone is pinching their pennies," Fitzmaurice said. "But what is critical about small businesses and what makes them unique, is that they are the friendly face above the counter—they know what you like."
Mark Carson, owner of Fat Brain Toys in Omaha, Neb., is using the day to separate himself from his big-box competitors by excelling at customer service. In addition to free giveaways, coffee, pastries and gift wrapping, Carson said he plans to sharpen his sales pitch to those who walk through his doors.
"We want to tell them why we even exist, and why we are a good alternative to big-box retailers."
Fat Brain Toys is also pushing itself through marketing in newspapers and emailing its customer list. Right now, sales are up 25% from last holiday season, and he hopes to see even more of a bump after Saturday.
Blake Cooper, owner of Cooper Piano in Atlanta, is also looking to take advantage of the weekend. The family-owned business, which has been open for more than a century, is offering pianos at major discounts this year.
"We are having a manufacturer's liquidation coupon for free delivery in Atlanta," he said. "And there are discounts from hundreds to thousands off of pianos. We have one that is reduced more than $10,000."
The business has been ahead of its sales for the same time last year by about 20%, Cooper said--a trend he hopes will continue throughout the holiday retail season.
Los Gatos Brewing Company  in San Jose, Calif., may not be a retail store, but owner James Stump said the restaurant often sees an uptick in business during the holiday season. Stump is using Small Business Saturday to get the word out about his business and hopefully spark a trend that will continue through the holidays.
"December is usually the best month, [profit] jumps by 25%," he said. "It's definitely the month we make money."
To beef up his clientele, Stump said the restaurant is offering specials for the day, and showing off its recently-revamped menu.
Carson said that while many people like the idea of shopping local, it often falls to the wayside in favor of better deals and splashier marketing from big-box retailers.
"People are torn. Obviously everyone wants to be really efficient with the money they have," he said. "It's tough to think they're missing out on a deal.  If you want to chase after that it's fine, but for overall value and satisfaction, there is no comparison to shopping local."
Rep. Mike Coffman, (R-CO), a former small business owner and member of the House Small Business Committee, said the committee is making a push for Americans to support this initiative, but added small businesses face a tough battle getting customers away from bigger retailers.
"When you've got larger businesses with marketing capability, it's certainly easier," Coffman said. "It's getting people to refocus some energy."
Shoppers can be more conscious about where they are making their purchases, he said, and hopefully shopping local will become second nature. Helping out these local businesses should be top of mind for consumers, he said, because they are all a part of the same community.
"Instead of going to the big chain supermarket, go to the butcher, your neighbor down the street. Once people do that, they're more likely to change their minds. I hope so."