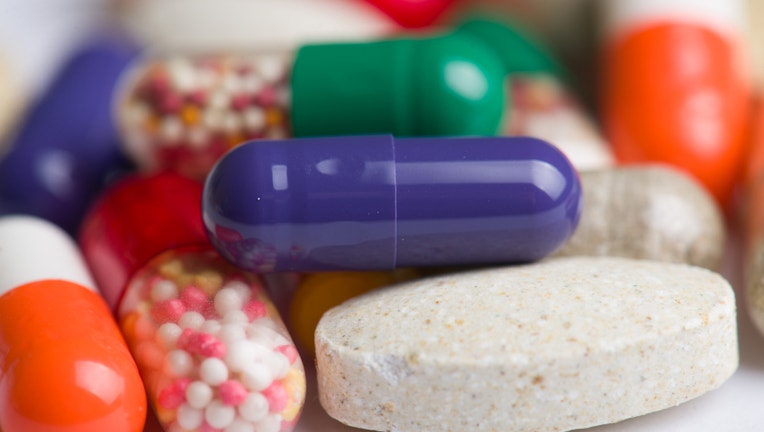 British drugmaker Shire has rejected a 27 billion-pound ($46 billion) takeover offer from AbbVie, the latest attempt by a U.S. healthcare firm to tap into lower tax rates abroad via an acquisition.
Shire, which has no single controlling shareholder, has been seen as a prime takeover target for U.S. drugmakers due to its attractive rare diseases business and its Irish tax base.
Saying its annual product sales are set to more than double by 2020 to $10 billion, Shire rejected the 46.26 pounds per share offer as failing to reflect its true value, despite the offer being at a 30 percent premium to its share price over the last month.
But analysts and one large shareholder said the firm may struggle to resist a bid of over 50 pounds per share.
"You can easily see other people coming for Shire now because it's in a good space," one of Shire's 40 biggest shareholders told Reuters.
"Their pipeline is fantastic, it's growing at 20 percent so for them (Abbvie) to offer 46 quid for that sort of growth profile we think is not enough. If they came back with 50-plus people would find it difficult (to say no) and that would be very sad."
Founded in 1986 in Britain, Shire conducts most of its business in the United States and has been domiciled in Ireland for tax purposes since 2008.
AbbVie's takeover offer proposed creating a new U.S.-listed holding company with a tax domicile in Britain, where the government has also introduced tax breaks designed to encourage research and development.
The approach marks the latest in a long line of mergers proposed by U.S. firms seeking to lower their tax rates, and comes less than a month after the collapse of Pfizer's $118 billion bid for AstraZeneca which was also motivated in part by tax considerations.
Ireland's corporation tax rate currently sits at 12.5 percent, one of the lowest in the world, while Britain has been cutting its rate from 28 percent in 2010 to 21 percent this year and 20 percent from 2015, well below the U.S. headline rate of 35 percent plus local taxes.
Tax advisers say the British system also enables international companies to lower their tax rates in other ways.
Shire said the offer from AbbVie not only undervalued the company's prospects but "the board also had concerns regarding the execution risks associated with the proposed (tax) inversion structure, as AbbVie would redomicile in the UK for tax purposes."
HIGHER PRICE NEEDED
AbbVie was first to release a statement confirming that its offer had been rejected, after Reuters revealed the talks late on Thursday.
Confirmation of the offer could kick off a bidding war for Shire, with sector bankers expecting the group to also prove appealing to U.S. pharmaceutical and biotech firms such as Bristol-Myers Squibb, Amgen, Gilead and Biogen.
Shire's share price was up 15 percent at over 43 pounds by 1150 GMT, valuing the firm at over 25 billion pounds ($43 billion). Shire said the rejected offer comprised 0.7988 AbbVie shares and 20.44 pounds in cash for every Shire share.
AbbVie, which has a market capitalisation of around $86 billion, said it made an initial cash and share proposal in early May with an indicative value of 39.50 pounds per share.
It did not describe the latest offer as final, meaning it could come back with an even higher price and has been given a deadline under UK takeover rules to either make a firm intention to make an offer, or walk away, by 1600 GMT on July 18.
However, analysts at Barclays said that the cost synergies and tax inversion benefits of the existing offer could be limited.
"With no obvious therapeutic overlaps between AbbVie and Shire, the prospect for cost savings appears limited to us," they said. "We would view Shire as very much a bolt-on acquisition for AbbVie, albeit one with a $47 billion price tag.
"We also believe the cash component of AbbVie's current proposal is on the cusp of what it can come up with," the analysts said, adding, however, that a deal would help AbbVie to become less reliant on its rheumatoid arthritis drug Humira.
Shire, which specializes in medicines for attention deficit hyperactivity disorder (ADHD) and drugs to treat rare genetic disorders, was previously approached by Botox-maker Allergan months before the U.S. group itself became a takeover target for Valeant.
Shire is being advised by Citi, Evercore and Morgan Stanley while Abbvie is being advising by JPMorgan.