Shift in Student Cards Sends Credit Card Interest Rates Higher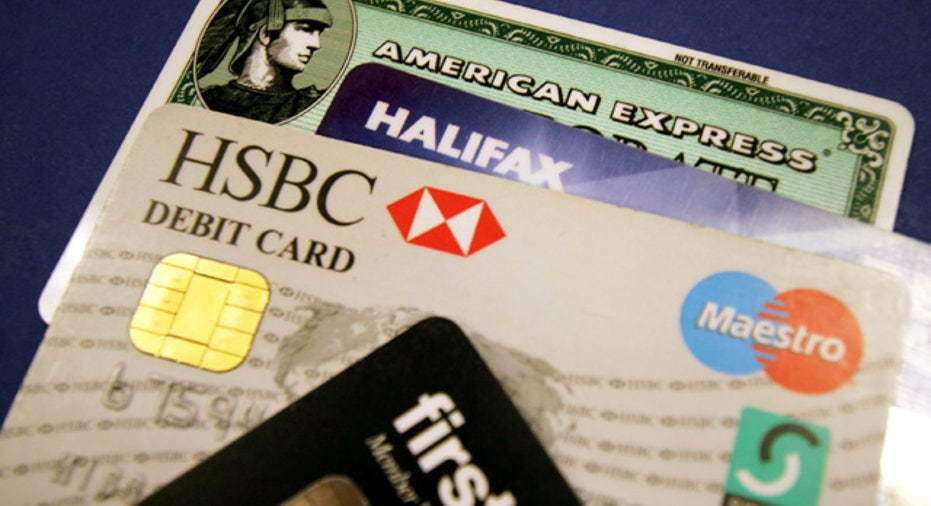 The average annual percentage rate (APR) on introductory credit card offers climbed to 14.67% this week, its first jump since late February.
The change was triggered by a shift in the student credit card market, which began when Chase stopped offering its +1 Student MasterCard. CreditCards.com removed that card from its survey database, replacing it with Capital One's Journey Student Rewards card. The Chase card carried an APR range of 17.24% to 21.24%, while the Capital One card's APR is 19.8%. Because the Capital One card's APR is higher than the low end of the Chase card's range, the switch sent the national average slightly higher overall.
The +1 card was the only student-targeted card Chase offered. According to a representative at Chase -- the nation's largest credit card issuer in terms of outstanding balances -- the student credit card market is no longer a priority for the bank. "We are not focused at all on college students as credit card customers," said Chase spokeswoman Gail Hurdis.  "We are not actively marketing the Chase +1 program at this time."
Other major issuers are still paying attention to the student credit card market, however. The Journey Student Rewards Card was launched at the beginning of 2011 as a means to help students build their credit confidently and reward them for responsible credit use, says Sukhi Sahn, Senior Communications Manager for Capital One. "Our strategy is to provide reasonable access to credit with appropriate guardrails in place as cardholders familiarize themselves with how credit works," Sahn said.
The Credit CARD Act of 2009 placed firm restrictions on how creditors can interact with students. For example, in order for someone under the age of 21 to get a credit card, they must either co-sign with someone or provide the issuer proof of income.
In the wake of the CARD Act, banks have had to adjust. Some, such as Chase, are no longer offering student cards. Others, including  , Capital One, Citi and Discover, continue to offer cards targeted at those under 21.
Discover, for example, offers two cards marketed to students -- the More card and the Discover Student Open Road card.
According to Lauren Guenvuer, a spokeswoman with direct-mail marketing research firm Synovate, Discover has shown an increased focus on student credit cards.  "We have seen a small increase in the number of student offers being mailed, particularly by Discover," Guenvuer said.  "In the past 12 months, we have seen that 9% of all Discover offers being mailed are student offers."
Discover spokesman Matthew Towson says the number of student cards Discover offers is simply in line with other marketplace offers.  "We're seeking to grow our card member base in all areas," Towson said. "Offers are not being specifically targeted toward a certain group."
Correction: As originally published, this article had a misleading headline, one which could be construed to say a Chase move had directly impacted the national average credit card APR. Chase's decision to no longer market a card triggered a change in the CreditCards.com database of cards, which indirectly caused a change in the national average. See the CreditCards.com corrections policy
More from CreditCards.com: