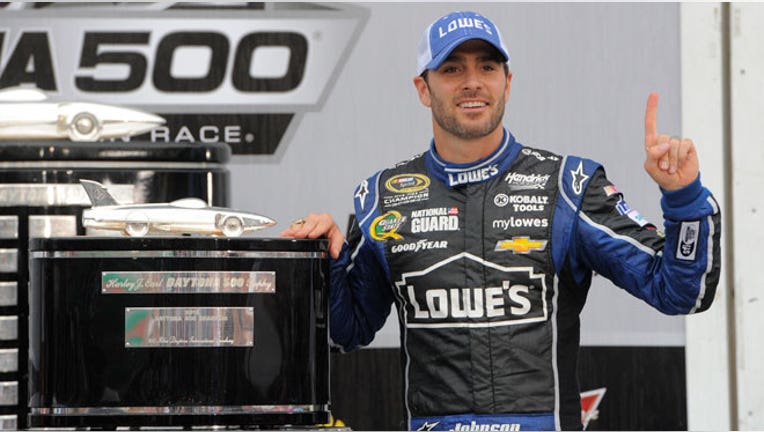 Sherwin-Williams (NYSE:SHW) said Monday it agreed to a multi-year partnership with NASCAR to become the racing circuit's official paint.
Sherwin-Williams, the maker of its namesake paint, Krylon and Minwax, has been involved in the sport since 2000. According to the company, it has sponsored about 85% of NASCAR Sprint Cup teams.
As part of the agreement, Sherwin-Williams will be the sponsor of the Fastest Lap Award in the Sprint Cup series.
"With more than 3,500 stores nationwide, this comprehensive Official Partnership will enable us to connect with our wide customer base across the country and to truly partner with NASCAR at every track," Chairman and Chief Executive Chris Connor said.
NASCAR added that Sherwin-Williams will be a part of its Fuel for Business Council, which is comprised of 60 official NASCAR partners and meets four times a year for the companies to buy and sell products and services from one another.
"Sherwin-Williams is a category leader and innovative marketer that we're proud to add to our family of Official NASCAR Partners," NASCAR chief sales officer Jim O'Connell said. "Joining dozens of other blue-chip brands with official status, the company has a rich history in NASCAR and understands how to utilize our sport to drive its business."
NASCAR is known for receiving high marks in fan loyalty, fueling sponsorship—and participation by car makers—in the sport.
According to a NASCAR study conducted by Toluna, nearly half of NASCAR fans are more likely to consider purchasing products or services if they see a company using the tagline, "Official Sponsor of NASCAR," in its advertising.
The Cleveland-based maker of paint and coating products recently reported a 16% increase in first-quarter earnings amid higher sales in its paint stores.
Shares of Sherwin-Williams closed Monday at $187.70, down 30 cents. The stock is up about 22% on the year.