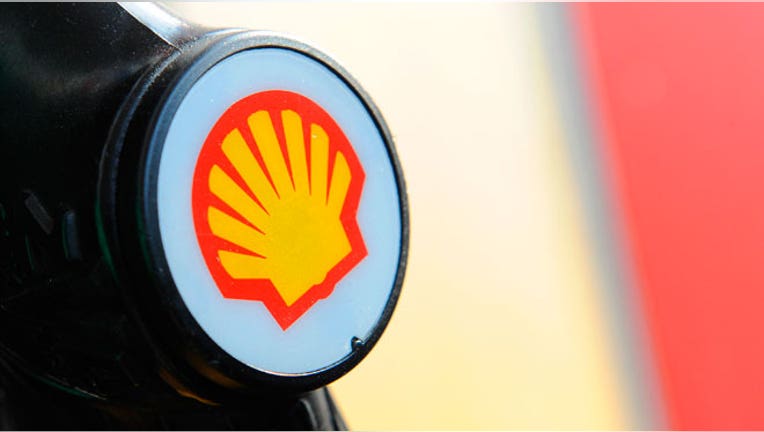 Royal Dutch Shell capped a strong first quarter reporting season for oil majors with better-than-expected results which were boosted by gas earnings, while shareholders were rewarded with a higher dividend.
Shares in the company were up more than 3 percent at 1303 GMT to be among the top performers in the FTSE 100.
Shareholders have urged big oil companies such as BP and Shell to control spending and give back cash because of concerns over rising costs in the oil and gas industry. Shell is planning to divest $15 billion worth of assets in 2014/15 to improve profitability and payouts.
The company said on Wednesday its cash flow increased to $14 billion from $11.6 billion in the first quarter of 2013 and $6 billion in the fourth quarter of 2013.
That allowed the oil major to announce a first-quarter 2014 dividend of $0.47 per ordinary share, an increase of 4 percent year-on-year.
Adjusted earnings, stripping out $2.9 billion of writedowns mainly related to refineries in Asia and Europe, beat consensus estimates by 51 percent, but were still down 3 percent from a year ago to $7.33 billion.
The first quarter reporting season for oil majors also saw rival BP raising its dividend for the second time in six months, Norway's Statoil beating expectations, Eni reporting results in line and France's Total disappointing with a profit drop.
"We expect Big Oil to make a comeback in 2014," said analysts at Barclays, including Lydia Rainforth.
Shell, which disappointed the market earlier this year with a rare profit warning, said the bulk of its writedown in downstream on Wednesday was related to the Bukom oil refinery in Singapore. The firm said its first quarter upstream earnings were supported by stronger gas results, offset by the impact of exploration well write-offs, and higher costs and depreciation.
The first quarter also saw new profitable production from the deep-water Gulf of Mexico and Iraq fields, together with new LNG from the acquisition of Repsol's portfolio.
"A busy divestment programme is in train, cash generation remains high, cost savings and further financial efficiencies have been identified, whilst the contributions from Shell's gas businesses in particular were robust," said Richard Hunter, head of equities at Hargreaves Lansdown Stockbrokers.
"Less positively, oversupply in the industry, rising costs on the back of increasingly difficult explorations, Shell's exposure to Russia and generally lower margins all present challenges," the analyst said.
Analysts at Investec cautioned that Shell's first quarter usually carries seasonally lower costs and stronger results.
"While this is a good start, we would caution against 'over-extrapolation'," said analysts at Investec.
Shell first-quarter earnings, on a current cost of supplies basis, were $4.5 billion compared with $8.0 billion for the first quarter 2013.
"The impairments we have announced today in downstream reflect Shell's updated views on the outlook for refining margins," Chief Executive Ben van Beurden said. "There are substantial pressures on the industry from excess capacity, changing product demand, and new oil supplies from liquids-rich shales."
Earlier this year, Shell announced it was divesting refining and marketing businesses in Australia, Italy, Denmark and Norway.