Sharing Economy Invades Health-Care Industry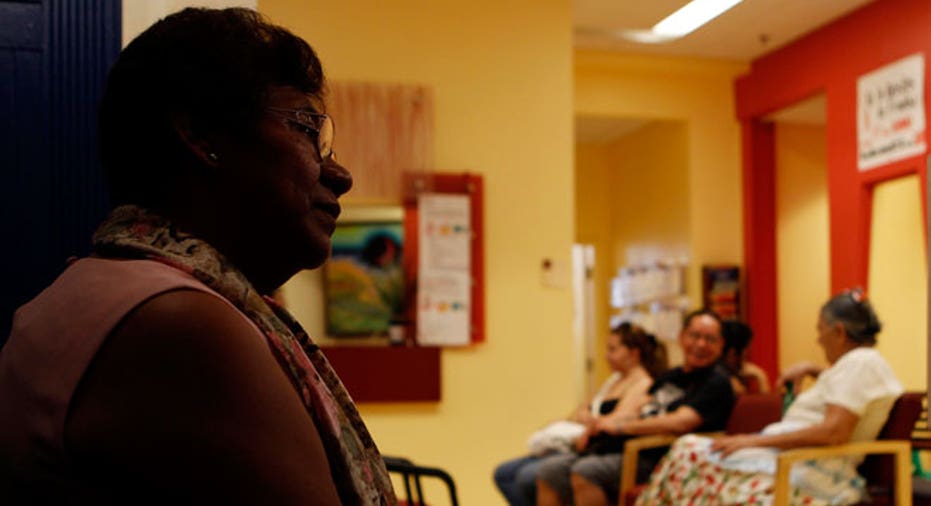 The sharing economy has transformed the way we vacation, eat and find a ride, and according to experts, it's also going to change the health-care industry.
A new breed of websites and apps are cropping up that help connect people with chronic illnesses to help them share their stories, better communicate and offer treatment and diagnosis tips and advice.
"There is still so much fragmentation in the health care system and it's the patient that falls through the cracks," says Yishai Knobel, co-founder and chief executive of HelpAround, an app that connects diabetes patients. "The sharing economy is creating efficiencies and has the ability to fill some of those gaps."
For many patients, these websites are a place to share information, research their diseases, learn coping strategies and even save money. For those without insurance, the websites and apps can also provide specific information to help them better manage their disease.
HelpAround is a free app for iPhone and Android-based phones that lets diabetic patients connect with each other within a specified area.
The app's Diabetes Safety Net feature allows users to search for people nearby who may have an extra glucose meter, test strips or glucose tabs to share. In addition to receiving support, donated supplies and advice from other sufferers and/or their care givers, the app also gives patients access to consultations with a registered nurse.
"A lot of people come here because they just can't afford this type of test strips, for example," says Knobel, noting that very often someone will make a recommendation for an equivalent, but cheaper alternative.
HelpAround is still in the beta stage, and while Knobel won't disclose the number of members, he says 85% of questions are being answered.
"We were worried about there being a value without critical mass. We were surprised and happy to find out that there is a willingness to jump in and help even when you have lower numbers  [of members]."
Sharing unused medicine, medical supplies and other equipment isn't new, but technology is providing patients with more access to each other.
According to Ben Heywood, co-founder and president of Patientslikeme.com, the idea behind health-care sharing economy websites is to arm patients with more information.
"First and foremost, the model of U.S. health care fee-for-service doesn't really enable patients to seek better outcomes," he says, noting historically the information is trapped in data silos with little sharing and comparison. "We want to be in an environment where patient outcomes drive the system."
Jackie Anderson, 51, lives in Newton, N.H., and says she has been able to save thousands of dollars on her Multiple Sclerosis (MS) medicine because of sharing websites. She has been a member of Patineslikeme.com since 2008, and says it's one of her main sources to find help at a time when she could no longer afford her medicine.
"The information, the experience, expertise and information that I have garnered from this website surpasses everything that I did or could have ever gotten from my physicians," says Anderson. "Sitting in a doctor's office you get a pamphlet and 20 minutes of his or her time."
Anderson was spending $3,500 a month on a medicine that wasn't helping, but kept paying out of pocket once she lost her insurance. After a while, she went off medication since it wasn't helping.
She says other users on PatientsLikeMe.com recommended an alternative medicine that costs $25 and while it isn't approved for MS, it was helping other users. Her neurologist wouldn't prescribe it, but her primary care physician did and she hasn't had a relapse in more than two years.
"People have to realize they aren't suffering alone. People are suffering in silence and they don't know who to turn to or how huge the web is today."