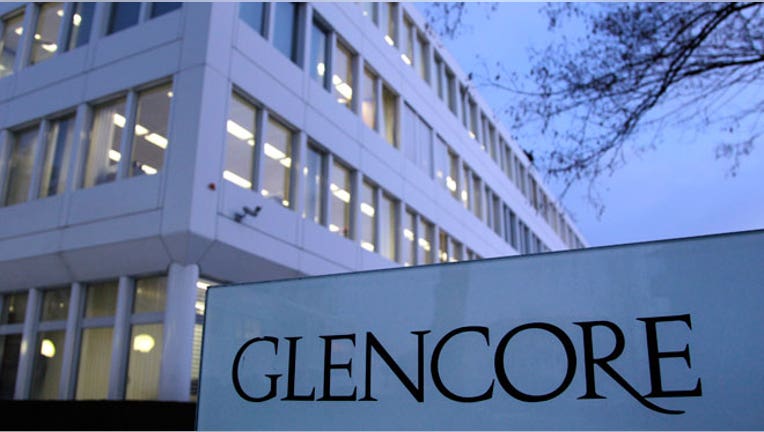 Commodities trader Glencore will need to sweeten its $26 billion bid for miner Xstrata or risk losing a deal it has coveted for years after key shareholder Qatar made a late demand for better terms.
Qatar, which remained silent for months as it built the second-largest stake in Xstrata, said in a surprise statement on Tuesday that it supported the principle of the deal but wanted 3.25 new Glencore shares for every Xstrata share, up from the 2.8 on offer.
The 11th-hour rebuff will make it very difficult for Glencore and Xstrata to push the merger through on current terms, several sources close to the deal said, leaving just two days for Glencore to sweeten the offer or delay shareholder meetings scheduled for mid-July.
The very public move could embolden other vacillating investors, particularly those angry over the hefty packages being offered to retain top executives at Xstrata, including an extra 29 million pounds over three years just to keep Chief Executive Mick Davis.
"The intervention by Qatar was unexpected but highly welcome and will certainly bolster the resolve of current holdouts," Simon Wong, partner at corporate governance watchdog and shareholder advisory firm, Governance for Owners.
"Most investors understand the rationale for the proposed merger and, in that sense, there may not be lasting damage at the company level. At the board level, it may be difficult to restore trust with shareholders without changes in board leadership."
Analysts and other Xstrata shareholders warned that the stakes were high as Glencore could refuse to budge, effectively kicking the deal down the road for at least six months or as much as 12.
"Whether Glencore now wishes to raise its offer, having faced down independent shareholders for the last four months, is questionable," said Neil Dwane of CIO Allianz Global Investors Europe, another top 35 Xstrata investor.
"The Qatar ratio would be circa 10 percent dilutive to Glencore. In fact, given the coordinated global economic slowdown, an argument could be made for actually lowering the price to reflect worsening prospects for miners."
CHARM OFFENSIVE
The statement triggered intense negotiations and an emergency charm offensive from Glencore executives trying to understand the Gulf state's motivations and bring them back onside.
"Glencore need to talk to Qatar and find out what they are thinking," said one source familiar with the matter, adding it was too soon to write off the deal.
In the first sign of movement, Glencore released a short statement on Wednesday morning saying the board of Xstrata had proposed to change certain aspects of the management incentive arrangements.
A source familiar with the situation said the proposed changes included tying the retention packages to performance and shifting the plans from cash to equity.
"On the surface, one cannot understand why Xstrata's CEO requires a retention package given that he will be the CEO of the combined entity and, moreover, he is already extremely well compensated," said Wong at Governance for Owners.
"I really don't expect them to go to 3.25 or to get rid of the retention package completely, but I think it may well be worth their while to come up with some sort of compromise," said Charles Stanley analyst Tom Gidley-Kitchin.
At a ratio of 3.25 percent, the offer would be worth $30 billion as opposed to $26 billion for a ratio of 2.8.
The structure of the offer gives minority investors substantial power - opposition from just over 16.5 percent of the total shareholding could sink the deal, given approval is required from 75 percent for the main vote on the offer, and Glencore does not vote.
The vote on pay requires a simple majority, but both will need to go through for the deal to succeed.
Glencore, which made its move on Xstrata in February, had been expected to improve the terms of its all-share deal in the early days after the offer was announced.
But those hopes faded in the months that followed as Glencore, already Xstrata's largest shareholder, with almost 34 percent, stuck to its guns, as target Xstrata faced falling thermal coal prices and increased uncertainty over Argentina and Peru - key to its growth prospects.
MOVING TARGET
On Tuesday, before Qatar's unexpected announcement, Xstrata shares were trading around a 2.6 ratio, implying the market was not expecting a change to terms. Shares in both firms moved wildly on Wednesday, with Glencore down 3.4 percent at 0925 GMT and Xstrata down 1.5 percent.
Analysts said it was not clear Glencore would raise its bid as high as 3.25 - at the high end of initial expectations and a level at which some say the deal could destroy value for Glencore.
"We believe a bump - probably from 2.8 to 3.0 Glencore shares per Xstrata share - may be necessary to win over (Qatar) and other Xstrata shareholders," Jefferies analysts said. "However, we do not believe Glencore will bump to a ratio of 3.25 times."
Analysts said failure to secure the deal would not only cause a short-term drop in Xstrata shares, currently trading at a premium to the sector, but would also prove damaging for Glencore, whose bosses have long traded on their reputation as dealmakers.
It would also, though, prove potentially damaging for Qatar, which has invested more than $4 billion to become Xstrata's largest minority shareholder.
Several sources close to the deal said on Tuesday that Qatar's demand for 3.25 was likely a negotiating position, part of a strategy that included Tuesday's unexpectedly public statement.
"In our view, the news about Qatar requesting a bump and the recent strong shareholder opposition to the Xstrata management retention awards are problems. But ... these are likely not insurmountable hurdles to the proposed Glencore Xstrata merger," Jefferies said.
"We continue to expect this proposed merger to happen."
Richard Marwood, a portfolio manager at AXA Investment Managers, a top 40 Xstrata investor, said the external pressure from Qatar would give Glencore an opportunity to revise the terms "without too much loss of face".
Glencore and Xstrata have until Thursday to alter the terms of the deal without having to change the dates of shareholder votes, set for mid July.
Glencore and Xstrata have declined to comment on the Qatari announcement.