Shale Drillers Hold Steady as Oil Hovers Near $60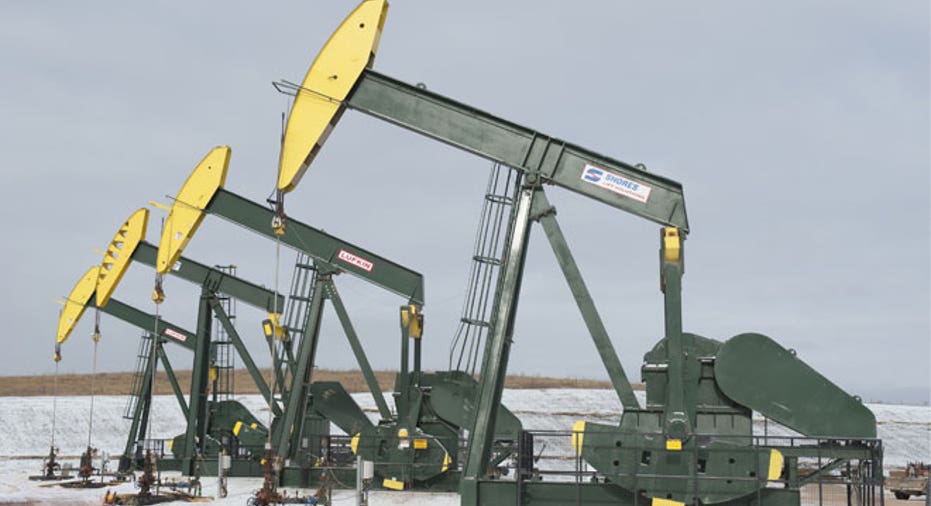 As oil prices remain depressed, production at two of the nation's fast-growing shale plays has plateaued.
Shale output is considered a prime reason why global oil prices quickly turned south in the latter half of 2014. U.S. oil drillers saw significant growth in domestic production, igniting worries of an oversupply. Oil prices were cut in half, and producers responded by slowing their drilling activity.
The Eagle Ford shale formation in Texas has continued its flat trajectory, according to analytics firm Bentek Energy. Eagle Ford produced just 1,000 more barrels per day in April, an increase of less than 1% month-over-month.
Meanwhile, North Dakota's Bakken shale was mostly flat in April, the last month of available data. Output grew only 2,000 barrels per day, or under 1%.
The two shale basins are still producing more oil than last year. Bentek Energy said drillers have become more efficient, so oil is flowing at a higher rate even with fewer active rigs.
For instance, Eagle Ford production rose 22% year-over-year to 1.6 million barrels a day in April. Drillers operated 116 active rigs in Eagle Ford, 27 less than March.
"Nonetheless, we do expect to see declines, however marginal, in Eagle Ford oil production as soon as next month," said Sami Yahya, an energy analyst at Bentek.
Yahya added that Bakken production likely will keep growing, though at a slower pace, as producers focus on efficiency gains. Based on data from Bentek, a unit of McGraw Hill Financial's (NYSE:MHFI) energy research outfit Platts, total U.S. crude oil production has increased by almost 1 million barrels a day since April 2014.
The energy industry will be keeping a close eye on a meeting Friday of the Organization of the Petroleum Exporting Countries.
OPEC helped spark panic among oil traders after its November meeting. Many analysts expected OPEC to slash its production levels, something the oil cartel is known to do when oil prices fall. Instead, Saudi Arabia and other OPEC members chose to stand still.
According to the Wall Street Journal, OPEC delegates expect the group to again leave its current output of 30 million barrels a day unchanged.
Nymex West Texas Intermediate crude oil was trading at $59.44 a barrel Monday. Prices have rebounded from January lows of around $45 but are well below the triple-digit mark seen in July 2014.
Brent crude also remains far from $100 a barrel, OPEC's preferred price. The international benchmark recently hit $64.95 a barrel.