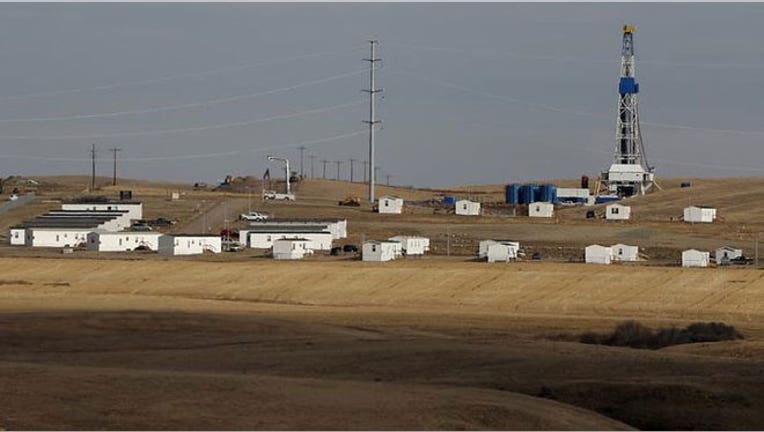 Employment in the oil and gas industry is growing at a much faster clip than total private sector employment amid a boom in U.S. production, according to an analysis by the Energy Information Administration.
Oil and natural gas activity in the U.S. has rapidly expanded, as drillers flock to shale plays like North Dakota's Bakken, Eagle Ford in Texas and the Marcellus Shale in Pennsylvania. From the beginning of 2007 through the end of 2012, monthly crude oil production soared 39%, and natural gas production was up 25%.
During that six-year period, the U.S. oil and gas industry recorded a 40% employment jump to 162,000 total jobs. Meanwhile, the private sector grew by just 1%, or about one million jobs.
The U.S. Labor Department breaks down employment in the oil and natural gas industry using three categories: drilling, extraction and support.
Drilling employment grew 7.3%, totaling more than 90,000 jobs by the end of 2012.
Jobs in extraction, which includes exploration and all production work up to the point of shipment from oil and natural gas fields, numbered more than 193,000 jobs at the end of last year, an increase of roughly 24.4%.
Support is the largest of the three industry categories and includes supporting activities for excavation, well construction and other supporting activities for oil and natural gas operations. The Bureau of Labor Statistics doesn't include support for related industries such as housing and manufacturing.
Support positions in the oil and gas business accounted for 286,000 total jobs last year, reflecting a 35.6% jump since 2007.
The support and drilling industries were heavily impacted by the recession, the EIA noted. These areas recovered quickly and were only mildly affected by the temporary offshore-drilling moratorium that followed the Deepwater Horizon spill in 2010.
The dramatic increase in U.S. oil and gas production is also having a far-reaching impact on other domestic sectors, such as rail companies, pipe suppliers and equipment makers.
The EIA said the oil and gas industry, as with other forms of economic activity, presents indirect employment effects as a result of employee spending and purchases made by industry players. And higher paying jobs, like those in the oil and gas sector, tend to have more significant indirect effects.
In North Dakota, which has the nation's lowest unemployment rate at 3.1%, an increase in real GDP per capital has largely coincided with the development of the Bakken shale play. The state's GDP per capita ranked 38th among the 50 states in 2001, but by 2012, it rose to 29% above the national average at $55,250.