'Sexting' Tops Parents' Back-to-School Worries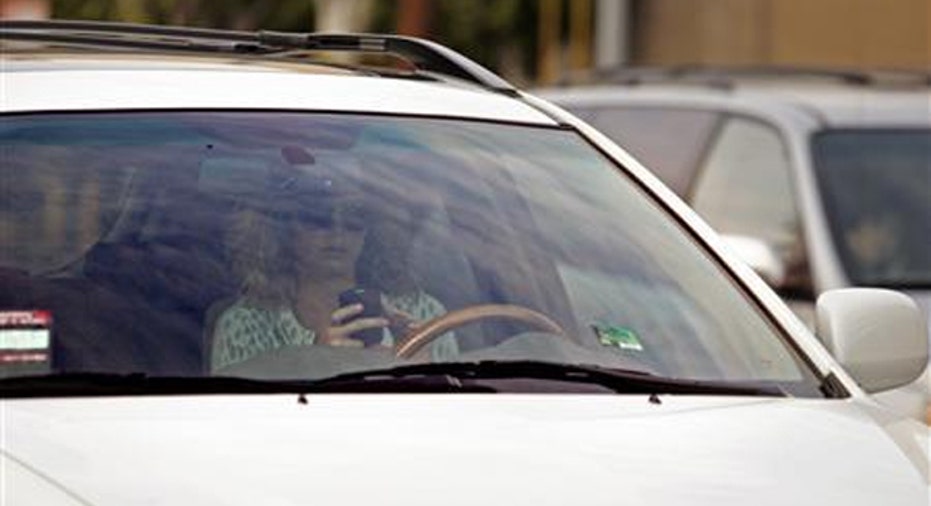 It isn't grades, sports teams or bullying that have parents worried this back-to-school season. According to a recent survey, parents' top concerns for their children this school year is sexting, the practice of sending racy and inappropriate text and picture messages via cell phone.
Nearly half of the parents polled (49%) listed their top concern as sexting, followed by text messaging at 33%. In addition, 49% of respondents said their child had received an inappropriate text message or picture, and 21% reported their child has received a sext. The survey was conducted by SpectorSoft, a software company that produces internet and cell phone monitoring programs.
SpectorSoft polled more than 550 of its users of mobile phone and internet monitoring software.
The parent respondents have children between the ages of 10 and 18. These parents have a right to know what their kids are doing with their phones, because they are likely footing the bill. The average person spent $47.21 on their monthly cell phone bill as of December 2011, according to CTIA- The Wireless Association, based in Washington, D.C. This is on local calls, not including roaming charges.
Lisa Shaw, senior director of Child Safety at SpectorSoft, says sexting is a major concern for parents because teens and tweens may not grasp the severity of the actions they are taking.
"There's not much time between the impulse and pushing the 'send' button. The judgment is very poor with tweens and teens. We have seen people in our government making these mistakes and there is that fine line between what's funny and appropriate and what isn't."
Parents often get their children a cell phone to use as a tool to keep tabs on them and make sure they are safe, according to Shaw, citing 89% of respondents saying they would like to track their childrens location through their cell phone. Keeping tabs on children is good for their safety, but the problem is, children often become more "savvy" with the device than their parents and use the phone as their own communication tool, sometimes inappropriately.
The survey did find that parents are monitoring their children's phone use, with 88% saying they look at the mobile phone or bill at least several times a month to see if their child's calls and texts are acceptable. Additionally, 34% of respondents said they will look at the phone and bill details more frequently once their kids get back to school.
Bryan Bowers, author of Keep Your Family Safe Online says the survey proves parents are starting to gain greater awareness of what their children are actually up to on their phones and online. Eighty-four percent of SpectorSofts survey respondents said they are speaking to their children more frequently about sexting or when sexting topics arise in the news.
"So many children have smartphones, and this tells me parents are starting to get the idea that these devices can be a problem for children," Bowers said. "They are starting to see the reality of what is out there."
Here are some tips for protecting your children while online and using their cell phones.
No. 1: Get their passwords. Bowers said parents should have access to their children's Twitter and Facebook accounts, and should check these sites on a weekly basis.
"Get in there and see what's going on, or if anything is suspicious," he says. "Cyber bullying can explode from day one to day six, that is why once a week you should be checking proactively to take steps to protect your child."
No. 2: Take note of the device your child is using. Laptops and computers arent the outlet for kids to hop online. Parents should realize where and how their kids are using the Internet and monitor that device. Also, keep tabs on the monthly phone bill to see how often and with who your child is texting.
No. 3: 'Friend' your kids. Send 'Friend' requests to your children on Facebook and request to follow them on Twitter. This way, they know you are on these sites and you can see what they are up to, Bowers says.
No. 4: Consider software. Parental control software will do the "heavy lifting" for parents in terms of monitoring children's online activity.
"It will send alerts to you when something [irregular] occurs," Bowers says. "It will tell you if your child just got a suspicious text and other texting lingo for things like 'let's meet in real life,'" from online friends.
No. 5: Talk to them. "Make sure there is a two-way communication to understand what is going on in their life," Bowers advises. "Let them know they can come to you."
Its also a good idea to reminds kids that what they say online can have long-lasting repercussions, and that they shouldnt post anything that might come back to bite them as an adult.
"Educating your kids on anything that (they) say or do on that device is permanent," Shaw says. "Then you can make changes, and help address what to do next."