Seven Ways to Save $100 or More on Back-to-School Gadgets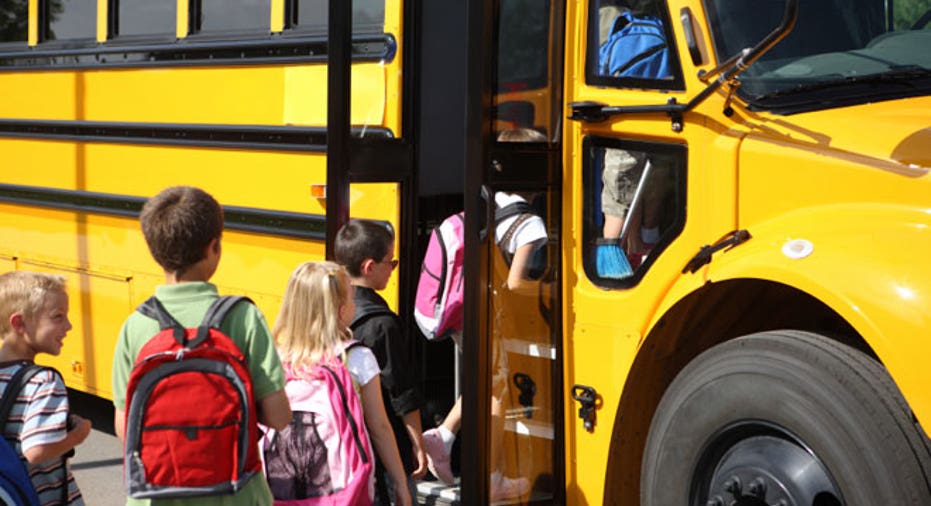 When I was a kid, back-to-school shopping usually meant a crowded CVS the week or two before school started, with a dozen or so moms and dads rushing to buy up the last remaining Transformer trapper keepers, reams of notebook paper and those cool eraser heads. Fast forward to today's digital age, and while Transformers are still cool, the necessities have grown considerably more expensive: iPads, eReaders, netbooks, laptops and other gadgets are now standard fare for many students.
With back-to-school costs so much higher nowadays, it's important for parents, teens and college students to be smarter about how they shop. Instead of paying top dollar in-store for the latest technology products from Apple, Samsung, HP, Dell and others, use the Internet and new technology to save a ton of cash.
Here are seven strategies that will help families save $100 or more on back-to-school gadgets:
1. Buy Used . Don't be ashamed to buy a refurbished MacBook or Dell computer. If it comes from the manufacturer or a prominent retailer, the quality should be equal to a new product - but at hundreds less. For instance, on July 24, Apple's "special deals" site offered savings of $140 to $780 on refurbished Macs. BestBuy's "refurbished" site also offers helpful savings, sometimes as much as $200 or more, on a wide range of tech products, from desktops, laptops and tablets to smaller must-haves like wireless routers, mice and USBs.
More great deals on refurbished electronics can be found on eBay, which has stores for HP and Toshiba products among others; plus the refurbished product sites on Dell Outlet and HP Business Outlet.
2. Set Up Price Alerts. Wouldn't it be great if the interwebs just came out and told you when a gadget you've been dying to have just dropped its price? They do! Sites likePriceSpider.com, Gazaro.com, PricePinx.com, PriceGrabber.com are just a few of the many price alert sites on the Web that track electronics. All you have to do is sign up for email alerts. Price alerts are a good strategy for long-term planning - but if you need a gadget in a hurry,  it might not work out.
3. Check Daily Deals and Coupon Sites. By now, everyone knows about the incredible short-term offers available on sites like Groupon.com and LivingSocial.com, but I've personally found these daily deal or "flash sale" sites to be better for electronics: RedTag.com, which specializes in electronics products, and Woot.com, which has a dedicated tech page. The upside to these sites is they typically offer between 33% and 60%+ off on gadgets, but the downside is the offers are limited and only one or a few products are featured each day.
Another great resource is the coupon site - and while there are a ton of them out there, like Coupons.com, CouponCabin.com, CouponMom.com, etc. the ones better suited for technology shoppers IMHO are: FatWallet.com, Deals2Buy.com, SlickDeals.net and RetailMeNot.com.
4. Shop Discount Sites. But you don't just have to wait for a special, short-term deal to pop-up on RedTag. There are a ton of discount shopping sites out there that specialize in electronics. For Apple users, there's MacMall.com, which offers incredible savings - often hundreds of dollars off - on a full range of Apple products. Other good discount sites are Shopzilla.com, which also offers hundreds off many tech products, eBay's Shopping.com and Become.com.
5. Get a Freebie. Believe it or not, you can get free gadgets online - and not some junky back-massager doodad, but real tech goodies - like tablets and computers. How? Go toFreebieJeebies.org. There are also sites like A-Free-iPod.com and GratisiPods.com, but, as the names imply, they just give away iPods, which aren't really necessary for school. FreebieJeebies, however, offers a wider range of Apple products, including the iPhone, MacBook Air, iMac, Mac mini and iPad. The catch is, you'll have to sign up for a marketing program, refer a few friends and you might have to pay international shipping charges. But still, free tech? It's hard to beat that!
6. Skip the Extras. 'Extras' on a gadget purchase, like extended warranties and help center support, are often unnecessary and can really add up. To get an idea for just how expensive they can be, Apple charges between $169 and $349 to add technical support and hardware coverage to its products. Since these products already come with a one-year limited warranty and 90 days of customer support, most people don't need this. It's better to wait until the end of the complimentary coverage plan and then decide if you want to add to it.
Remember that some credit cards offer insurance on large buys. Plus, you can also opt for cheaper options. For instance, SquareTrade.com offers product warranties for 60% less - and, on the tech support front, you could purchase BestBuy's GeekSquad support for $20/month. Although BestBuy requires a 12-month commitment, it can cover up to five computers and an unlimited number of peripheral devices, like phones and tablets. That's a far better deal than AppleCare+, which only allows it for one Apple product per plan. Another "extra" that may be worth dumping? Software suites like Microsoft Office Home & Student ($120). For some students, Google Docs (soon to be Google Drive) could be a suitable free replacement, since it offers tools to online versions of Word, Excel and Powerpoint files that can be emailed, shared and printed.
7. Showroom. 'Showrooming' is when shoppers go to a store to check out products they plan to buy for cheaper online. It's become a buzz word in the retail industry recently because its causes a major revenue loss for brick-and-mortar stores. And why we don't want to see those stores struggling anymore than they already are, the fact of the matter is, shoppers can save a lot of cash by showrooming.
Before buying a gadget at a store, check its price against online competitors with barcode scanner apps like Price Check by Amazon, RedLaser or ShopSavvy - all of which are available in both the AppStore and Google Play. RedLaser and ShopSavvy also work with QR codes, so check those  on the box to see if it brings up any special deals. Before you leave the store to buy the gadget online, check with the store to see if they'll match the price - many will. You can also see about "open box" discounts for electronics, this is when the box is open or damaged, typically 10-15% off the standard price.
These are just a few ways to save big on gadget buys, but there are a few other tips worth mentioning. Some manufacturers and retailers offer special discounts for students, military veterans, teachers and employees of major corporations that have their own deals with the company. Credit cards can also help - they may offer special discounts for large retailers (such as a percent off total purchase, free shipping, etc.), product insurance, redeemable points or, in a few cases, price protection. It's also worth pointing out that shoppers can trade in an older electronic product to earn cash toward a replacement gadget - BestBuy is one such retailer that offers it.
Jonathan Rettinger is president of TechnoBuffalo.com, a popular gadget review site with over six million monthly visitors. Rettinger's product reviews, industry coverage, and investigative reporting is often cited by other media outlets around the world. He holds an M.B.A. from the University of California Irvine.