Seven Tips on Finding Gems at Yard Sales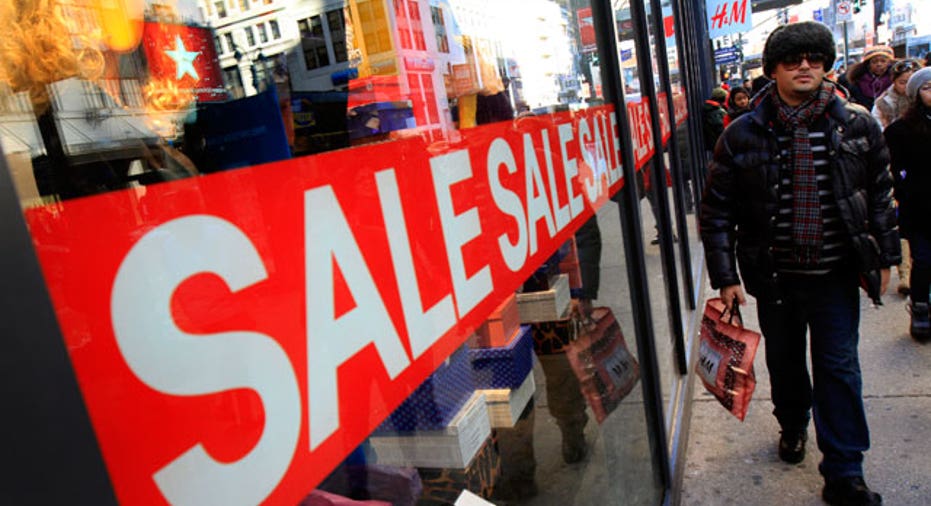 When you learn to sift out the values in other people's discards, yard sales become treasure hunts. The key is knowledge.
"With knowledge, you have the upper hand and can actually identify what is valuable," says Aaron LaPedis, author of "The Garage Sale Millionaire."
If you don't know about a particular item, you can look it up on your smartphone, he says. LaPedis recommends searching through the "completed" section of eBay to see the price a specific item has garnered. On the left panel under "show only," click on "completed listings." Then under "buying formats," click the box next to "auction" to find out the sale price.
"You never know what you're going to find while visiting yard sales, so take a large enough vehicle to hold the big items," LaPedis says. "And if you don't see what you want, ask if they have it. You'll find some gems that way."
Scout Out All the Neighborhoods
Don't be afraid to go anywhere, says LaPedis, who has been buying and selling at yard sales since he was 7 years old.
"You'll probably find better quality items in wealthier neighborhoods, but those will also come at a higher price," he says. "Don't neglect older homes either because their owners often sell valuable antiques."
Multifamily yard sales or those put on by churches give you lots of choices. LaPedis says when town house owners or apartment dwellers in a particular complex have sales, those are the best. Residents usually have a lot to discard, and a sale makes it easy for them.
Keep a List
Rhoda Montgomery, who writes the Southern Hospitality blog, suggests having either a mental or written list of what you want or need.
"I can't tell you how many times I've found just what I was looking for at a yard sale just by being patient and not rushing to the store to buy it," says Montgomery, who has shopped neighborhood sales for more than 15 years.
If you wait, the item usually shows up, she says. In the past, she has found home decor items, office supplies, small furniture pieces and clothes without ever entering a retail store.
Arrive Early, Come Late
"The early bird does get the worm, or in this case, the best selection," LaPedis says. Show up 30 minutes before a sale is scheduled to open, he says. If the seller is still putting items out, offer to help in exchange for the chance to see the good stuff first.
For the best deal, arrive an hour before the yard sale ends. Things may be half-price or even less just so the seller can be rid of them. Bundling several items together and offering a flat fee for the bunch is a smart technique, LaPedis says.
Research Brands and Value
Montgomery once bought four collectible plaster plaques for $15 and resold them on eBay for $700.
"That was probably the best bargain I ever found," she says. If she hadn't known their value, she probably wouldn't have bought them.
Montgomery says she looks for name-brand clothing, especially her personal favorites, or those that she often wears.
When it comes to furniture, she searches for pieces made of wood and with dovetail drawers. Dovetail construction uses notches to secure the front of the drawer to the sides instead of staples or nails.
A good way to learn about quality furniture is to visit some of the higher-end stores and examine how their pieces are made, Montgomery says.
Road Test Anything With Working Parts
Even if the seller tells you the appliance, lamp or some other item works, always test it anyway, says Jonathon Papsin, founder and CEO of Tag Sell It, a website that lists garage sales nationwide. Most times, sellers are trustworthy, but you don't want to take home something that you can't use.
"Do whatever it takes to make sure you're satisfied before plunking down your cash," Papsin says.
If an item is damaged, but you can fix it, make certain the price you pay reflects the condition.
Haggle Over the Price
Offer what you think is fair, keeping in mind that at the beginning of the yard sale the seller's objective is to sell as much as possible at the best price without giving stuff away, Papsin says. Never make an insulting offer.
"However, cash is more valuable to the seller than the item," he says. "If the price marked is $50, offer $30 and then hopefully you'll reach an agreement somewhere in the middle. Just use common sense."
If an agreement can't be reached, ask if there will be any 'last-minute incentives' like half off during the final hour of the sale. Or, ask if you can renegotiate on that particular item after the sale is over.