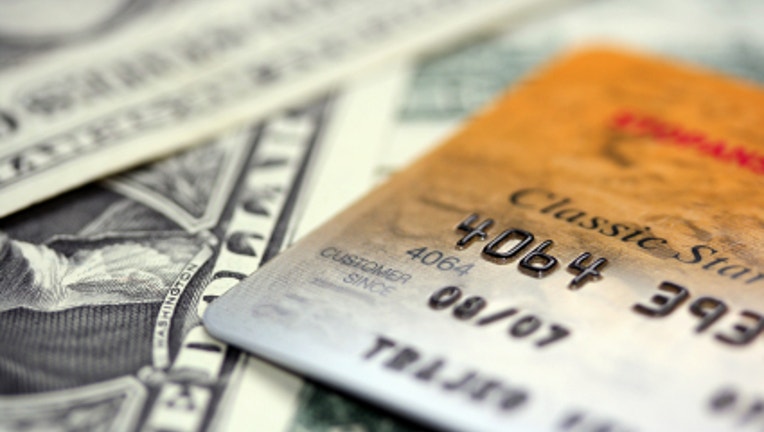 When you think about saving money, do sepia-tone images of coupon mailers and single-ply bathroom tissue enter your mind? If so, you may want to take a fresh look at saving in 2013.
While technology drives many of the tips below, legislative and economic shifts are behind others. But no matter its cause, each of these methods offers an opportunity to save that may not have existed a few years ago.
Here are seven ways to increase your savings in 2013.
1. Examine online banks
Banking has endured plenty of change in recent years, but there's been at least one positive outcome of the chaos: the rise of the online bank. As interest rates have fallen and fees have risen at traditional banks, online banks have bucked these trends on the strength of their low overhead.
The most recent rate study by MoneyRates.com indicates that the average savings account interest rate at online banks is nearly three times the average rate at traditional banks. In addition, the latest MoneyRates.com bank fee study finds that checking accounts at online banks are about twice as likely to be free of monthly maintenance fees as their brick-and-mortar counterparts. So if your current accounts are low on interest and high on fees, online banks may be worth a look.
2. Look at new credit card rewards offers
A recent Associated Press story described today as a "golden age" for rewards credit cards. The prominence of rewards cards today is due in part to the CARD act of 2010, which sliced into card-company profits and prompted them to create new offers to entice spending. According to Brian Riley, a senior research director at CEB TowerGroup quoted in the AP article, more than 60% of credit cards offer some type of rewards program today.
A card with an attractive cash-back rewards program may offer between 1 and 5% on regular spending, which can result in significant earnings to help pay your monthly bill. But to ensure real savings, it's crucial to pay the full balance on your card every month -- lest interest charges negate those rewards.
3. Consider refinancing -- again
After years of historically cheap rates, mortgage rates hit new lows in December, according to mortgage website HSH.com. Rates below 4% for 30-year fixed-rate mortgages were the norm in 2012, making refinances cost-effective for a greater number of homeowners -- even those who have refinanced previously.
In addition, home prices rose for the sixth straight month in November, according to the S&P/Case-Shiller home price index. Higher home values may help some homeowners reach the equity standards necessary to lock in a new low rate. So if you have been considering a first or additional refinance, it's hard to imagine a better time to try.
4. Explore new car insurance discounts
Your insurance rates are based on assumptions of your driving habits. But letting your insurance company observe your driving through on-board vehicle monitoring equipment may allow you to actually demonstrate how safely you drive -- and lower your rates in the process.
A recent article on CarInsurance.com detailed how some of these cutting-edge programs work. But if installing this equipment feels too invasive, there are plenty of other modern discount programs -- such as programs that reduce your premiums for each year you don't have an accident -- that may also make shopping for a new policy worthwhile.
5. Review your 401(k) contributions
Fidelity Investments recently reported that average employer contributions to its 401(k) accounts have grown 19% in the past five years, more than doubling the growth rate of employee contributions. That means that either employees who enjoy a company match have been taking advantage of it more aggressively, or that companies have upped their willingness to match employee contributions. But in either case, it's a trend you should note.
A company match of your 401(k) contributions amounts to free money for your retirement savings. So if your employer has recently changed its policy or you haven't reviewed your 401(k) terms recently, 2013 is a great time to re-examine your contributions.
6. Rethink cable
Considered indispensable by TV fans a few years ago, cable television has encountered serious competition recently. Streaming video services, such as Netflix and Hulu Plus, offer a compelling alternative to cable -- perhaps even compelling enough for you to drop cable entirely.
But if you aren't ready to go cold-turkey on cable, downgrading to a cheaper package may allow you to test the waters of cable alternatives while still keeping some cable. Given the relatively low cost of some streaming video services, you may still net an overall savings.
7. Think about digital subscriptions
Gartner Research forecasts that 2012 tablet sales will nearly double 2011 figures. If you regularly spend time on a tablet and still subscribe to print magazines, the time may be right to turn some of your subscriptions digital.
Digital subscriptions are typically cheaper than printed versions, and the latest issues arrive sooner. So unless the tactile experience of glossy paper is worth the extra cost to you -- not that there's anything wrong with that -- examining your favorite magazines' digital options is a good idea.
In a world where technology routinely uproots tradition, there's little sense in ignoring new ways to strengthen your finances. But new or old, any technique you use to build savings will only be as effective as your resolve to avoid spending more elsewhere. Some things never change.
The original article can be found at Money-Rates.com:7 timely ways to save in 2013